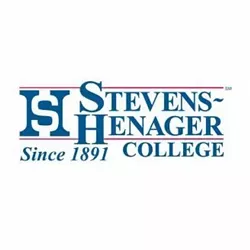 The Utah Court of Appeals orders released today contained this slimy anecdote in the competition between the Utah for-profit colleges Stevens-Henager and Eagle Gate.---
Seriously?
In 2003, Eagle Gate began hiring Stevens-Henager's employees, including Jana Miller, an admissions consultant. After Miller began her employment, she recruited additional Stevens-Henager employees who also moved to Eagle Gate. Some of these employees had access to a confidential database of potential students (leads) that had been compiled through the advertising and recruitment efforts of Stevens-Henager. Shortly after moving to Eagle Gate, these employees downloaded the list of leads from the Stevens-Henager database and altered the information on the Stevens-Henager computer system to impede Stevens-Henager's ability to contact the potential students.

Wow. At least Eagle Gate fired those employees when they found out, the court wrote. But there's more ...
Stevens-Henager alleges that Eagle Gate "attempted to steal Stevens-Henager's Polynesian Program" by "trying to hire" Stevens-Henager's Tongan recruiters "[a]fter Stevens-Henager had spent more than $200,000 on recruiting efforts in the Tongan community."
The Utah Court of Appeals ruled against Stevens-Henagar, however, because, despite initially claiming more than $10 million in damages, they couldn't actually prove those damages occurred. Sometimes losses happen that can't be proved, but who knows in this case.
Both of these are Utah companies. Stevens-Henagar was born in Ogden more than a century ago, according to their website.%uFFFD I can't find anything about history on Eagle Gate's website, but their three campuses are all in Utah.
I know a lot of you favor laissez faire economics, but this truly is the wild west of the business world.

Read the whole ruling, new today, below.
Stevens Henagar College v. Eagle Gate College - Utah Court of Appeals
Follow Me:%uFFFD