Starting up a comic book company of any design, prior sentiment or publishing statement is an overwhelming task by any standard. The unknown success or failure based on readership taste alone can be nerve racking, not to mention costs and distribution, promotion, finding talent, and about a dozen other issues we don't have time to get into here. Even with the addition of the internet, whether a company was started in the 1930's, the 1990's or even last week, the odds of survival are slim as hell and occasionally disheartening. So when a company makes it a year, that's a celebration. When it survives a decade, that's a milestone. When it approaches 25 years... that's when you can finally declare success and breathe a little.


--- Dark Horse Comics started out of a comic book shop in Bend, Oregon back in 1986, producing a single monthly publication with somewhat unknown talent at the time, based out of the idea of creators owning the rights to their own creations. Since that time its spawned over 100 different titles, become the publishing home to major entertainment franchises, scored a successful film catalog, became the first company to utilize the internet during the initial heyday, and is still cranking out old and new titles from undiscovered talent. Some of those penned and designed by a number of Utah writers and artists. We got a chance to chat with DHC creator and owner Mike Richardson about starting up the company, the success they've had over the years, the anniversary, thoughts on the industry and a few other topics along the way.

Mike Richardson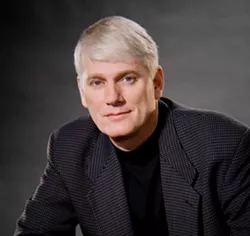 http://www.darkhorse.com/

Gavin: Hey Mike. First off, tell us a little bit about yourself.

Mike: Married young (38 years ago), father of three, graduated from Portland State University with a degree in art, also played basketball there. Worked as a commercial artist for several years before starting my retail chain of stores. DHC come shortly afterwards.

Gavin: What first got you interested in comics, and what were some of your favorite titles growing up?

Mike: I was interested in comics for as long as I can remember. My parents used to bring them home on Sundays after the family stopped on the way home from my grandmother's house. I could read before I was in the first grade because I wanted desperately to know what was in those comics. I actually read the Fun With Dick & Jane book while it was being passed out in the classroom on my first day of school.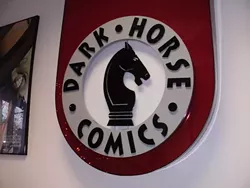 Gavin: How did you first get into the comic shop business, and what was it like for you early on with Pegasus Books?

Mike: I had a great job, but had always planned to start my own business. Originally, I had planned to start my own graphic arts company. I worked on the side during college creating advertising artwork for a growing number of companies. My success was due to the fact that I undercut the ad agencies by a very wide margin. Eventually, I was getting so much work I had to bring some other artists who needed the gig. During that period, I started thinking about writing and illustrating my own children's book. Of course, I had no idea about how one went about doing such a thing. One day, while I was at work, my wife sent me a teddy bear with balloons attached together with a note that said I was going to be a father. Sensing that my plans regarding a business of my own might be in jeopardy, I walked into the owner's office and quit. We then moved 120 miles away to Bend, Oregon, where I opened a little bookstore that sold comics and science fiction books with the idea I'd work in the back room on my children's book between customers. A silly idea in retrospect.

Gavin: When did the idea come about to start publishing Dark Horse Presents?

Mike: I began to set up signings for the artists and writers of the comics I sold. I'd take them out to dinner after each event and a theme began to emerge... these creators were unable to own or profit from their creations. I started thinking that if a company came along that paid similar rates to Marvel and DC, and that company offered the people who create their books the chance to profit off of their own creations, why wouldn't at least a portion of those creators move to that company?


Gavin: How was it for you establishing the issues early on and getting the talent pool together?

Mike: I happened to belong to an amateur publication, APA - 5. There are many APAs out there, this one dealt with comics, and basically it went like this: Aspiring artists and writers send in their work to a "central mailer" who collates all submissions into a single book and then sends them out to the contributing members so that each contributor can be savaged, excuse me... be critiqued. When I finally decided to start a comics company, I reached out to APA - 5 contributors. Randy Stradley, Chris Warner, Paul Chadwick, and Randy Emberlin were all members and composed the creative talent for the first issue. I hired Randy to come on board as an editor and the two of us pasted up the first issue on my Beaverton comic shop counter. People thought I was nuts, first the comic shop, and now comic books.

Gavin: What was the response like to the first issue, and what persuaded you to officially start up your own comic book company?

Mike: While we were working on the first issue of DHP, I had an idea for a comic that would make fun of the mess the comic industry was in at the time. One of my customers, Jim Smith, was also an APA - 5 member. He had been drawing pictures of a bear he called Boris. We pitched the idea to him of merging his bear with our ideas and Boris The Bear was born. We had hoped to sell 10,000 of each to break even. Both DHP #1 and%uFFFDBoris The Bear sold over 50,000 copies. It wasn't a hard decision at that point to expand the comics publishing.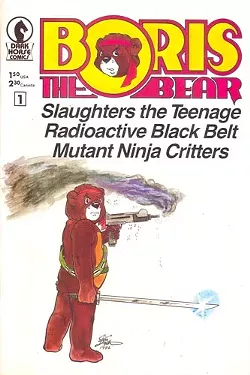 Gavin: What was it like for you establishing the company and finding the first set of titles to publish?

Mike: Not hard at all. Once we set up the publishing office and started reaching out to assorted comics creators, we found much enthusiasm. Concrete by Paul Chadwick spun out of DHP and became a success and generated much critical enthusiasm for us. Harlan Ellison was a big fan in our early days and promoted us on his LA radio talk show. Creators heard about our company and the fact that they didn't have to give everything away.

Gavin: In that first year you had several titles under your banner. Black Cross, The Mask, Trekker and The American to name a few. What did you think of the reactions, both positive and negative, from fans and the industry to the new breed of comics you were publishing?

Mike: There wasn't anything negative. We would laugh because reviewers would write about " . . . the mysterious comic company from Oregon". Our comics created quite a stir and we were one of the few left standing after the implosion that followed the black & white boom.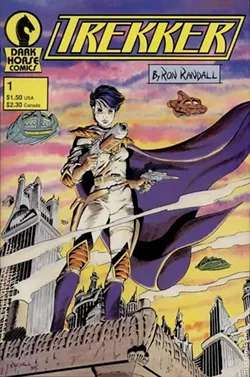 Gavin: How did you land the publishing rights to the Star Wars franchise early on? And how has that title alone impacted the company over the years?

Mike: Marvel sat on the rights for a number of years and I was not a fan of their approach to the material. I hounded Lucy Wilson about what the Star Wars franchise could be as opposed to how it was being treated. She knew I had real passion for the films and specific ideas about how we would go about the comics. It didn't hurt that I was a Star Wars geek. In the end, my passion for the material caused Lucas to decide to give us a chance. I think we've created a tremendous success with the title over the years. The passion remains. In fact, Randy Stradley and I are currently writing the third installment of our own Crimson Empire.

Gavin: The '90s really made Dark Horse a focal point with writers and artists coming on board from DC and Marvel. What do you believe was the big draw for most of them to go to an independent company?

Mike: For our first several years, we had been receiving much critical acclaim for our books, but we couldn't quite get that one breakout title we needed to convince some of the bigger names in comics to work with us. That changed when Frank Miller decided to bring his two new series, Sin City and Hardboiled (with Geof Darrow) to Dark Horse instead of Marvel or DC, the companies everyone had assumed he would choose. That single moment gave us a piece of credibility with certain creators that we had been missing. I point to certain events which changed our fate with regard to our success and growth: Paul turning down Marvel, DC, and about eight other publishers to keep Concrete with us, the publication of the first Aliens comic, the acquisition of the Star Wars license, and Frank Miller coming to Dark Horse.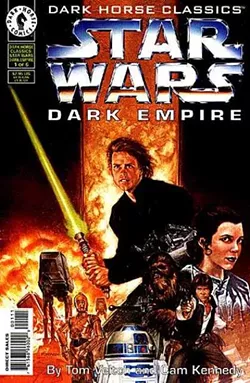 Gavin: What made you decide to form Dark Horse Entertainment and make an official jump into film and television with the titles you had?

Mike: Because we had taken a very strong pro-creators stance, I had promised the writers and artists that we would look out for their interests. Our books started getting attention almost immediately, and the studios and producers started calling. I said the same thing to each of them, if you want to license anything we control, I need to be a producer on the project. Of course, I had no experience in that role, a vfact that was pointed out to me repeatedly by those trying to license our comics. After about four years of this, Lloyd Levin, who worked for mega-producer Larry Gordon, called and talked to me. I repeated the same demand. Lloyd was a Dark Horse fan and was always on the look out for new material. He talked to Larry, who then gave me a call and said "Hey, boy, if you want to produce, get on a plane and get down here." I did and we did. We produced a horror movie starring Larry Drake called "Dr. Giggles" "The Mask" and Timecop" followed, and at one point in '94, I believe they were number 1 and 2 in the box office. So... Dark Horse Entertainment was born.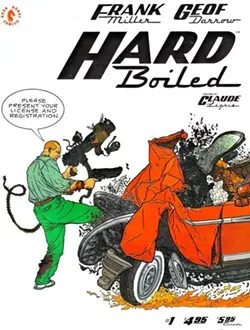 Gavin: Were you shocked over the rise of titles like Legend, The Goon, Sin City and Hellboy considering the kind of titles that were really getting over during the period?

Mike: Not at all. Frank is a gigantic talent in the comics industry, it was a given that readers would be interested in whatever he did. I chased Mike Mignola for years. He used to say, "Why do you want me?" Well, I was drawn to his work from the first day I saw it. My faith in his talent was rewarded when he brought us Hellboy. Eric is another terrific talent who would rather work on his own creations, The Goon and Billy The Kid, then work on a company character elsewhere.

Gavin: Over the years you've become a hotspot for TV and film spinoff comics like Buffy, Indiana Jones and Serenity. What do you think draws those franchises to work with Dark Horse?

Mike: The answer to that question is pretty simple... no one has ever had the success with licensed material that we have. Not even close. Out early licenses such as Aliens redefined how movie franchises were presented in comics and also how the fans looked at them. Previous to Dark Horse, publishers had counted on the title of a movie to sell a comic and attention to what went in it was minimal. We picked movies we loved, created elaborate, character based sequels to the films. The response to our approach was overwhelming. Retailers told us that our original%uFFFDAliens series brought in customers they had never seen before, a trend that continues to this day with books such as Joss Whedon's Buffy The Vampire Slayer. While we certainly weren't the first to do a comic featuring a team-up of characters from different books, our Aliens Vs. Predator certainly made it the hot trend at the time. I guess, in the end, if you look at movie and television comics pre-Dark Horse and compare with present day comics of the same nature, you'll see that the industry pretty much copies our lead.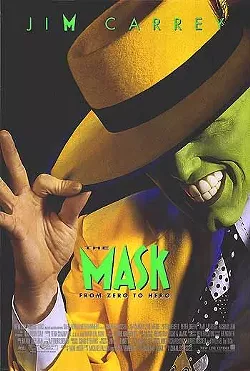 Gavin: You were one of the first publishers to start up an online presence back in 1995. What influenced you to jump on board so early and how did it affect your business?

Mike: Again, a simple answer. The potential and inevitability of what the "net" promised was an irresistible lure. We put our site up as quickly as we could and have been refining and updating it ever since.

Gavin: How did the decision come about to branch into Manga, and what kind of impact did that have both in American and overseas?

Mike: Manga was an interest of mine from day one. I first saw the Japanese Action Comics (not to be confused with DC's version) which featured Lone Wolf & Cub. I chased after that title for over ten years until we finally obtained the license through my friendship with series creator Kazuo Koike. My persistence has paid off in that we've sold over 1,000,000 books in the series. We acquired our first license, Godzilla, almost immediately. We did not have a translation of the manga series so I took issues 1, 3, and 5, while Randy took 2, 4, and 6, and we basically wrote the text and dialogue by looking at the panels in the book. I started going to Japan regularly in the late '80s or early '90s and Dark Horse not only publishes the longest continuous series in the United States, we are also the publisher with the longest history of publishing manga. We were there long before the current manga publishers and our lines continue to sell well in the face of declining market numbers.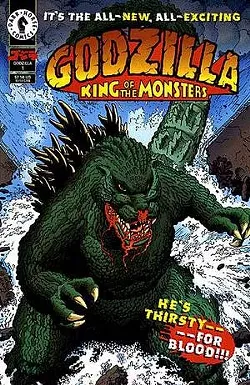 Gavin: A few years ago you went into online publishing, and even did a stint of titles with MySpace. Was there any hesitation going to an online format, or did you feel it was a necessity at the time?

Mike: I've believed for a long time that online publishing was the future. When you look comparatively at the resources in play, the potential reach, and the changing technology, it seemed a natural move for us. MySpace offered us exposure to a potential audience of something like 20 million people. And I'm guessing that most of them were not comic readers. It seemed like a great opportunity to get our stories in front of a new group of potential readers.

Gavin: On a film level, is it strange seeing where you started with stuff like "The Mask" and "Timecop", to now having several titles be blockbuster releases like "300"?

Mike: Certainly not to me. "The Mask" and "Timecop" were movies based on my own ideas. We've been in production on one project or another ever since. I did not work on the film "300", but being that it was an enormously successful graphic novel by Frank Miller, I was certain that it would be a hit.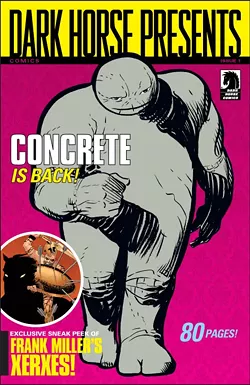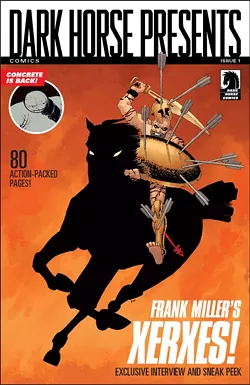 Gavin: In all the years you've been doing this, rather than move to a bigger city, you kept the company based out of Oregon. What made you stay close to home rather than expand somewhere bigger?

Mike: Well, modern technology allowed me to stay right here in Oregon. I suppose just a few years earlier I would have had to move to New York. Personally, we live in a great community in a great state. I wanted my family to have the chance to live in the area I grew up. As a result, I fly a lot. For DHE, I flown to LA on a weekly basis since the early '90s.

Gavin: 2011 marks the 25th anniversary of Dark Horse. What's your take on making it this far and essentially remaining an independent company the entire time?

Mike: I'm never sure what is meant by the term "independent" with regard to the comic industry. Do you mean privately held companies? Marvel, DC, IDW, Boom, among others, are owned or funded by larger companies, and they really don't have much in common. My suspicion is that, in people's minds anyway, it means independent of Marvel and DC. The reason we've survived I believe has to do with the talent of our creators, the passion of our staff, and our ability to adapt to changes within the industry.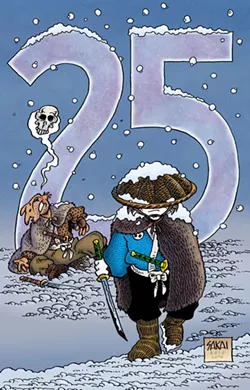 Gavin: Are there any big plans in store this year to celebrate or commemorate it?

Mike: We have a number of programs set to celebrate our 25th anniversary, which is really pretty amazing. Out of the hundreds of comic book companies that have existed since the '30s, only a handful have lasted 25 years. In honor of our birthday, we're relaunching Dark Horse Presents in a bigger and brighter package and I'm extremely excited by thought of it.

Gavin: A little industry-wise, what are your thoughts on the state of comics today?

Mike: It's a tough time for publishers of all stripes... a time of real challenge. We see the climbing sales of the assorted E-readers, the falling sales in the brick and mortar stores (Borders being the primary example), outrageous pirating, and climbing costs all combining to push sales of the traditional comic book downward.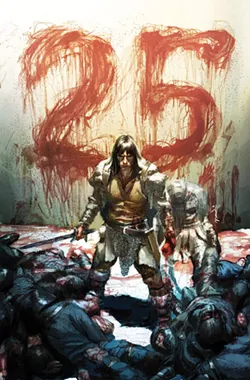 Gavin: Is there anything you feel could be done to make things bigger or better?

Mike: The only thing we can do is to keep up with the technology, support the retail community the best we can, and work with the best creators in the business.

Gavin: With comics starting to go digital, do you believe there will come a time where it will all be digitally produced, or will there always be the audience for the hand-held copy?

Mike: I believe, at least in the near future, the printed comics will survive, How long they will stick around remains to be seen. There will, no doubt, be fewer and fewer of them, and we will see the format altered and prices climb.


Gavin: Seeing all the films coming out over the next few years from every company, do you believe we're reaching a point of overkill on comic-based films, or will they simply be the norm?

Mike: Do I think that movies based on comic books will continue to be made? Yes I do. Movies have used comics as source material throughout the history of movies. Do I think they will all be successful? Of course not. Some will be great. Some will be good. Some will be bad. Some will be awful. Just because a film is based on a comic doesn't mean the audience is suddenly there for it. Disregard the source, if a film is good, the audience will find it.

Gavin: Do you have any advice for people trying to break into comics as a writer or artist?

Mike: I advise them not to be discouraged by insensitive or disinterested editors or comics company personnel. For the first time in history they don't need any of us. Put your work up online. If you have talent, we will find you. If you want your books published with paper, we're going to be there if the book is good. We've found many projects that started out online.


Gavin: What can we expect from you and Dark Horse over the rest of the year?

Mike: Great comics!

Gavin:%uFFFDIs there anything you'd like to plug or promote?

Mike: Most immediately, Dark Horse Presents with a line-up that includes Frank Miller, Paul Chadwick, Mike Mignola, Neal Adams, Richard Corben, Carla Speed McNeil, Bernie Wrightson, Steve Niles, Dave Gibbons, Harlan Ellison, Paul Pope, Andrew Vachss, Geof Darrow, Howard Chaykin, and on and on...



| | | | |
| --- | --- | --- | --- |
| Follow Gavin's Underground: | | | |