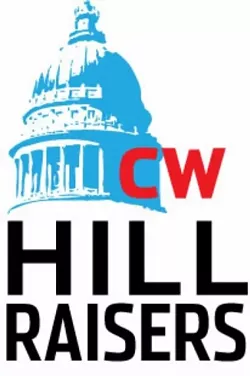 For the fourth year in a row, Utah lawmakers have rejected so-called "second-parent" adoption in which a person could formally adopt their same-sex partner's children. This time, a Democrat is being partially blamed for the failure.---
Equality Utah first introduced the second-parent adoption bill in 2008. Gays and lesbians are forbidden from adopting in Utah if they cohabitate with a same-sex partner.

The current law does not prevent a parent from forming a same-sex relationship and raising children with that partner--it's not clear that a Constitutional law could do that--but the same-sex partner, or "second parent," can not legally adopt his or her partner's children to ensure legal protections. The legal protections are many and diverse, but most dramatically, if the legally recognized parent dies, the "second parent" does not have rights to the children who would be placed in foster care.
In past years, Republicans were exclusively blamed for the bill's defeat, but this year a Demcrat is taking heat as well. Sen. Pat Jones told the Senate Health and Human Services Committee that her constituents had asked her to vote against the bill, which she did. The committee voted 5-1 (Sen. Luz Robles, D-Salt Lake was the minority vote) to table the bill.
In reaction, businessman and art dealer Jim Dabakis as well as philanthropist Bruce Bastian (who is a primary source of funds for queer rights arts and politics in Utah) have complained. In an e-mail sent to the news media this morning, Dabakis called Jones's vote "hurtful."

Dear Senator Jones,

As one of your constituents, I am deeply disappointed and hurt by your vote yesterday to refuse to allow gay people to adopt.%uFFFD All the scientific evidence shows that gay people make at least as good parents as anyone else and your vote and the committee action will cause much harm, anxiety and pain in many Utah families!%uFFFD If one looks at the facts and put irrational homophobia aside, their is no rational reason to deprive gay families of the protection of law.%uFFFD

Shame, shame, shame.

You [are] a leader in the Democratic party in the legislature--we expect more of you than Senator Buttars.

Your reckless vote has hurt a lot of people to their very core.

Jim Dabakis
Bruce Bastian added to the e-mail chain:%uFFFD
May I add that if any of us has endorsed or supported you in the past, your vote will make us all seriously question endorsing or supporting you in the future.
SB62 was sponsored by Sen. Ross Romero, D-Salt Lake. The vote to table the bill effectively kills it this session.

Data from UCLA's Williams Institute, released in September 2010, show that Utah has 3,800 cohabiting, same-sex couples; roughly 30 percent of them are raising children, the data show (see below). The Williams Institute estimates that 2,900 children in Utah are being raised by same-sex couples.
Williams Institute Census snapshot of Utah's same-sex couples
Follow Me: