A tricky part of putting together the City Weekly Music Awards is creating show lineups that work, and while Saturday night's Bar Deluxe showcase seemed pretty incongruous on paper, it totally worked.---
For that, we can all thank the stellar artists on the bill: the uke-strumming S.L.F.M., the dynamic duo Palace of Buddies and big beat-wielding Musle Hawk. All of them delivered memorable sets to a crowd ready to dance, or at the very least, be entranced by the doings on stage.
The joint was filling up nicely right from the get-go, and S.L.F.M., the nom de plume of Jessica Davis, was an ideal opener. Not only did Davis win over the crowd easily with her funny and charming between-song banter, but her rapid-fire strumming of her distorted ukelele was an unusual enough sight for those unfamiliar with her ouvre to be drawn to the stage just to see what was going on. They were rewarded with a blast of short, sharp songs sung in a voice reminiscent of Jolie Holland's old-timey approach, but with distinctly modern subject matter. And while Davis was predominantly a solo show, she did welcome Will Sartain and City Weekly's own Jackie Briggs on stage as special backup dancers/singers during a song that, if I heard her right, was called "Boys Kiss Boys."
"I usually get two fellas when I ask for volunteers for this song," she quipped. "But I guess sometimes girls kiss boys, too."
Palace of Buddies followed and absolutely killed. I'd seen the band before, but Saturday's show is the one I'll remember as making me a serious fan of the duo's two-man attack. Drummer/keyboardist Nicholas Foster was a sight to behold, handling several instruments in addition to adding vocals to several songs, and guitarist/sound manipulator Timothy Myers was right there with them. Obviously, the amount of sound the two men generate on stage is impressive, but they're ability to create hummable melodies and undeniable hooks that stand out from the wall of sound they're constructing is what really struck me on Saturday. The duo dedicated their early songs to former Utah Jazz coach Jerry Sloan, but by the end of the set, there was no thoughts of anything besides, "Can't wait for a new Palace of Buddies album!"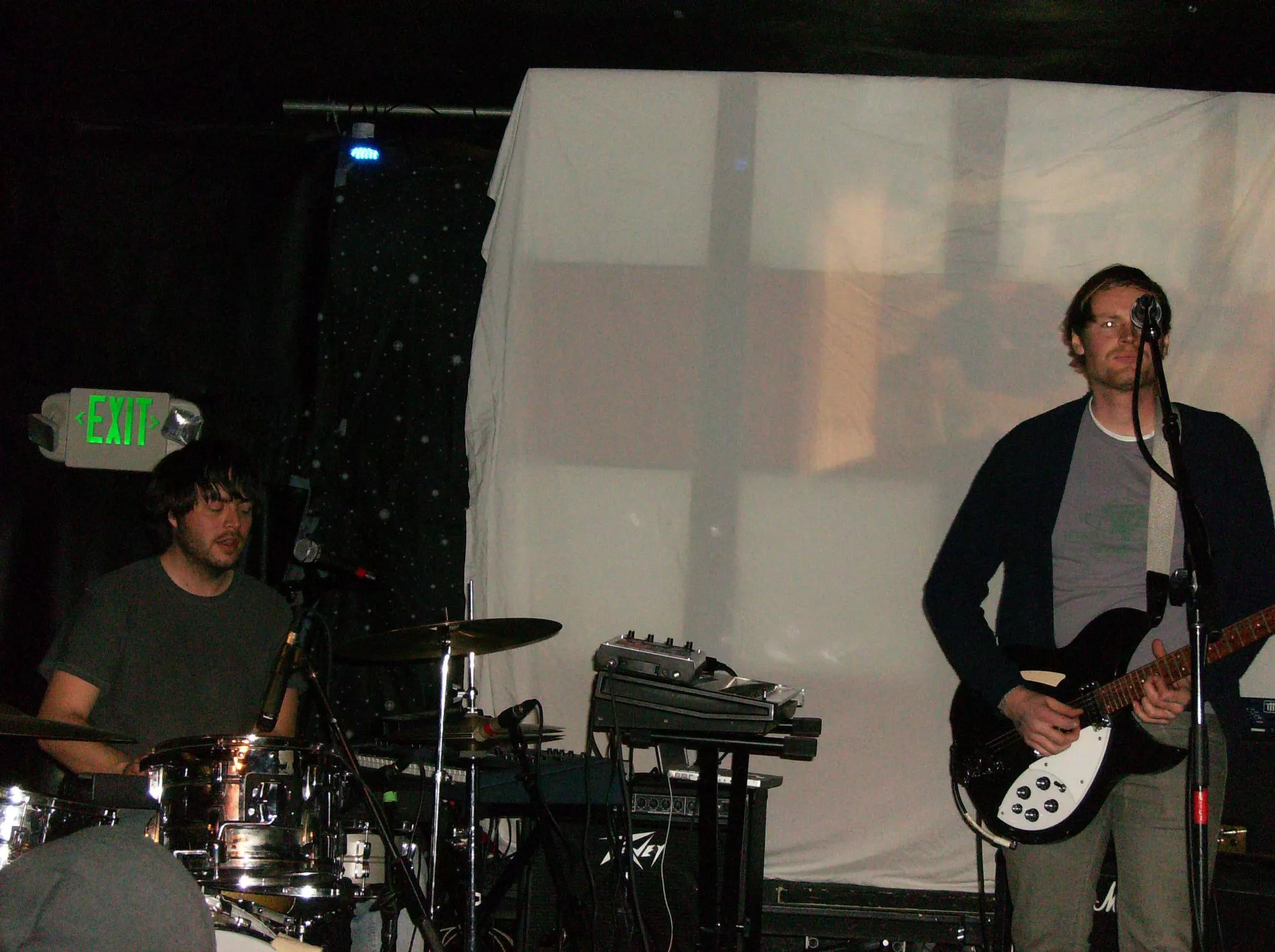 After a brief pause, during which Muscle Hawk set up their somewhat elaborate light show shielded by a red velvet curtain, the proceedings at Bar Deluxe took a turn toward techno. And judging by the furious dance party that erupted in front of the stage, the people were jonesing for the big beats delivered by band.
The duo of Greg Bower and Josh Holyoak, abetted by a drummer, started with a mega-energetic blast and rarely relented for the duration of their set. "We have come to freak you out," Holyoak announced early on. "We have come to wear your shoes out." And they proceeded to do their damnedest to do just that, exhorting the crowd to wave their hands, bounce around, "get stupid" and, at one point, act like zombies. They were a blast from start to finish, and Saturday's set made it easy to see why Muscle Hawk's following has grown by leaps and bounds the past year or so.