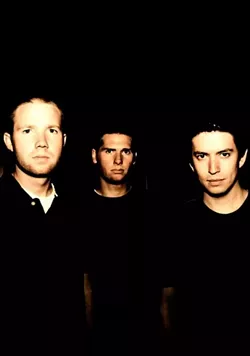 In the middle of all the celebrations and parties scheduled around the area this weekend, we've got two local releases to chat about with shows on top. --- The first happening tonight over at Liquid Joe's who will play host to the release show for
Split Lid
. The alternative rockers from Sandy have managed to harness the edgy rock that dominated the early '00s and managed to avoid invoking the "we're dudes from the gym" vibe that came with the genre. They've mostly been playing the clubs for a few years now as a closing act, but the band finally nailed down some studio time to release their official full-length debut:
Unholy
. Its a pretty decent outing for the group considering the type of music and the production, if you're a fan of this era of music then this is as good as it gets on a local level. Celebrating the release with them will be
Deny Your Faith
,
Heartbreak Hangover
and
Downfall
. Just $5 starting at 7PM.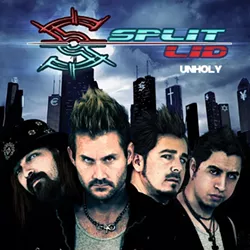 Meanwhile down in Provo at the Tahitian Noni Founders Auditorium, you can catch a two-night release show from
j. wride
. The last time we heard from the eclectic trio (seen above) was back in May when they released the single "Let Me Go" to... well, no one really payed much attention to it besides us. Which is a shame considering the talent that went into their 2009 debut and the dedication they put into every show. Something the band looks to capitalize on with their sophomore release,
Indigo
. Part of this album remind me of Ben Folds Five during their big boom, strong character pouring from the piano mixed with heart-breaking and sometimes angry as hell lyrics. THis album shows definite growth from the group and is worth a listen. Their first show tonight, featuring
Steven Stucki
and
Goodbye Nova
is currently sold out, but there are still tickets available via their website for Saturday's show, featuring
Nate Manning
,
Jared Pierce
, and
Samuel Duke
. As an added bonus, all proceeds from these two shows will be going to Operation Smile. If you can't catch them in Provo and happen to be in Cedar City or Idaho, they have release shows planed for the 25th and March 4th respectively.
Head out, love music, buy local!