Call it Hypochondria or Munchhausen, the idea of making yourself sick over absolutely nothing has become common place in our daily lives. Ridiculous notions, fox example, that if you breathe in the air from a sandwich baggie in the fridge, you've just exposed yourself to spores that will ravage your body's system. Causing frequent visits to doctors, medications purchased, even visits to the hospital for overnight stays. Its that kind of overreaction that spawned the play we're chatting about today.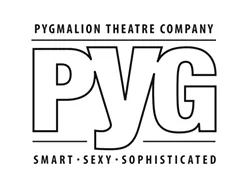 --- This Thursday will be the debut of the Lisa Kron play Well at Pygmalion Theatre Company. With its main focus on a mother/daughter relationship, the play explored the idea of whether or not we're responsible for our own sicknesses and health. I got a chance to chat with the two leading women from the play, Anne Decker and Cheryl Gaysunas, as well as director Jason Bowcutt about the production and their thoughts on local theatre.

Cheryl Gaysunas, Anne Decker & Jason Bowcutt


http://www.pygmalionproductions.org/

Gavin: Hey everyone! First thing, tell us a little bit about yourselves.

Cheryl: I am Cheryl Gaysunas and I am an actor. And a mother. I attempt to be punctual, I eat a lot of peanut butter and honey sandwiches, I am afraid of scary movie commercials and I prefer not to wear shoes when possible.

Jason: I grew up in Utah and studied theatre at the University of Utah as a member of the Actor's Training Program. After school I spent three years in Washington DC with the Shakespeare Theatre and then was very lucky to head to New York with a play called Never The Sinner where I had one of the leading roles and which received great attention. While in NYC I co-founded (with a couple of other Utah people) the IT Awards which is the awards organization for Off-Off-Broadway. I came back to UT in 2006 to help care for my Mom and while here I started working with the Utah Arts Council which I have loved.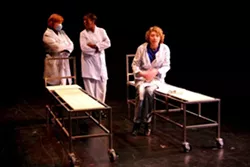 Gavin: What inspired all you to take an interest in theater, and what were some of your first productions?

Jason: Theatre was a way for me to have a voice. I was a shy, closeted kid who was boiling inside and needed an outlet and luckily theatre showed up. First time I had a bite of it I loved it. My first productions were at community Theaters doing things like the Mikado (without a single Asian person) and Anne of Green Gables. However soon after that I auditioned for and was cast in La Cage Aux Folles with Salt Lake Acting Company which for a young man recently out of the closet was a god send.

Cheryl: I have always wanted more attention to be paid to me.

Anne: In high school I had an interest in journalism. So I became the theatre reviewer for the high school newspaper. My senior year, I decided to take a drama class partly because I thought I should know more about what I was writing about, but more importantly, the new drama teacher was a good looking, charismatic man. As a result, I did only one one-act comedy, and some monologues in class. That was it! In spite of that limited participation, my teacher encouraged me to consider it as a profession. That was terribly seductive to a young girl who had no idea what to do with the rest of her life.

Gavin: Jason, how did you sign on to do a production for Pygmalion and where did the idea come from to direct Well?

Jason: I actually brought the show to Pygmalion's Artistic Director saying that I had seen it in New York and that it was brilliant and they should consider directing it because the show fit so well with the Theatre's focus of exploring the lives of women. The play was passed through the company and the board and I think everyone fell in love with it. It is a funny, bright and very touching play. I was very happy when it was slated for production.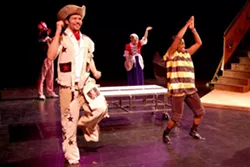 Gavin: Considering the material, did you want to put your own spin on it, or were you aiming to keep it more direct to the original source?

Jason: The material is dense enough without me really needing to take any kind of spin on it. I really just want to honor the play. It is such a unique ride and I think the journey is already so clever and so interesting that I feel it's important that I just don't get in its way.

Gavin: How has it been for you adapting the material and working with the cast and crew in bringing the production to life?

Jason: Really super! I had people that I really wanted to work with from cast to crew and Pygmalion has been incredibly supportive of my choices. The one thing I feel we all wish we had was more time to rehearse as the play has deep levels that need to be fully understood and discussed so that you can then set and that work aside and have an enjoyable ride.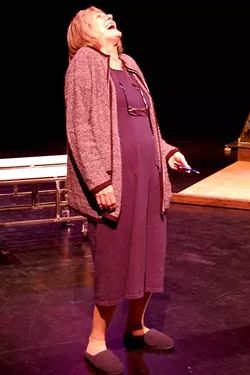 Gavin: Anne and Cheryl, what was it about this play that caught your eye to audition for it?

Anne: When Jason called me and encouraged me to read this play, I was frankly not looking for another script to do. But when I read it, I immediately fell in love with the script. It was funny, poignant, heart-breaking, true to life, and a great role for a woman of my age. Those don't come around very often. It was also totally different from the role I had just done (Maria Callas). It was a totally different format than any play I had ever done, and it had some challenging demands that I found enticing.

Cheryl: Jason gave me the script after he saw Charm last year, and I was instantaneously in awe of how original and truthful it is.

Gavin: What was the audition process like for each of you and what was it like getting the part?

Cheryl: Jason said I could have the part if I wanted to do it. And then I immediately felt both terror and joy.

Anne: Happily, I didn't have to audition. Jason offered me the role prior to the audition process. The thought of working with my former student in reversed roles (Director/actor) also added to the excitement of taking on this project.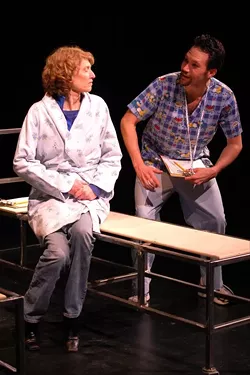 Gavin: Considering the material, how has it been for both of you fitting into these roles? And how has the interaction been between you?

Anne: I have no daughters, but I have three sons, but there are certainly similarities in the dialogue between mother and sons. Pretending that Cheryl is my daughter is a delight! I'd add her to my family any day. The conversations about our own experiences of being daughters ourselves has been great pleasure and helped us so much in finding the honesty of this script. Jason couldn't have found a better actor for the role of Lisa. Her performance is worth the price of the ticket and then some.

Cheryl: I am not very much like Lisa and way too much like her. Anne is fabulous.

Gavin: Going into opening night, what are your overall thoughts on the production?

Jason: I just hope we have good sized audiences from the beginning because I think once word of mouth gets around we will sell out. I also hope that audiences go to the bathroom first since we perform without an intermission...

Anne: I'm terribly excited to get an audience. While the audience is always a vital factor in any production, it is even more so with this script. The interaction of actor/audience is important. So, of course, that is going to be different every single night, which is always a challenge, but always terribly exciting. I had a similar challenge with Master Class and I loved it!

Cheryl: I am so not ready to think of opening night. But when it comes, I hope the audience will be able to reflect on their own relationships and apply whatever life lessons they should apply. And laugh. At my lines.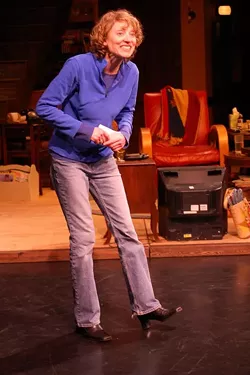 Gavin: Moving state-wide, what are your thoughts on local theater, both good and bad?

Cheryl: I think we need local theatre, both good and bad. Daring and brave. I think SLC... maybe American audiences in general...have been given a certain formulaic dose of "good enough" theatre, and don't want or expect more. I don't know how to solve the problem, just that I would love to see a movement towards deeper reaching shows that are supported and sought after by the theatre going community.

Anne: I think we are most fortunate to have all the very fine theatre that we have here in our state. When Steven Sondheim was at Kingsbury Hall last month he said, "Nobody goes to see plays anymore... NOBODY!" I first was startled and shocked by his remark; but then I thought, "Well, aren't we lucky! In Salt Lake City, people do still come to see plays." True, everyone loves the entertainment value of a good musical, but we have an amazing community who also longs for good, thoughtful and provocative plays. While I love to see and even perform in musicals, straight theatre is what feeds and nourishes my soul.

Gavin: Is there anything you believe could be done to improve on it or make it more prominent?

Anne: We truly need another Rose Wagner Performing Arts building, but instead of designing it for Dance, it should be exclusively for Theatre! Most people are not cognizant of the importance of the venue where they are experiencing the specific art. Small, intimate theatres (between 100-700 seats) with good acoustics (which is what we get in the Broadway theatre houses in NYC) make the whole experience an engaging and compelling experience.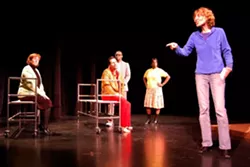 Gavin: What's your take on the push to bring "Broadway to Utah" and the steps being taken so far?

Cheryl: I confess, watching the tour of Lion King, it made me laugh at how incredibly small that stage looked, and how the "Circle of Life" had to very politely tip toe around each other. But come on, have you seen a show at Pioneer recently? Their production of The Producers was better than the one I saw on Broadway. White Christmas, 42nd Street, Chorus Line, Miss Saigon. And that's just a few of their musicals. Show after show there is consistently good, with actors who have many Broadway credits under their belts. Why not put more emphasis into what is already here? Why sink so much money into a bigger venue when you already have a Broadway size house up at the University that puts on incredible shows?

Anne: I've already spoken out against this enough that I don't need to repeat myself. The last thing we need is a $100 million venue of 2600 seats in this city to accommodate travel shows. Don't wish to waste my energy on negative political issues.

Gavin: What can we expect from all of you over the rest of the year?

Anne: I'm going to participate in a workshop for a new Julie Jensen play which I'm very excited about. Also I am looking for an appropriate script for a fund-raiser. Any suggestions?

Cheryl: As soon as my husband and I close our shows, we are taking our six year old daughter to Disneyland. Beyond that, no idea.


Gavin: Aside from the obvious, is there anything you'd like to promote or plug?

Anne: Support local theatre! We truly have wonderful artists and incredible productions here. You'll leave the theatre with new perspective about life in general and about yourself specifically. And the price of a theatre ticket is a lot cheaper than therapy.



| | | | |
| --- | --- | --- | --- |
| Follow Gavin's Underground: | | | |