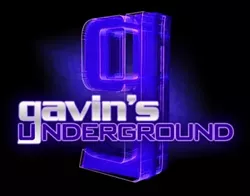 The winter season may temporarily kill off outdoor art, but as the weather starts to come around we're already seeing graffiti hit the streets. It may not be featured everywhere at the moment, maybe just a small section of a building here and there, but local graff artists are already warming up the cans and looking for inspiration... and a free wall to show off their skills. And if this year is anything like the past few in the downtown area, a lot of those drab sections of town are about to get an unexpected makeover.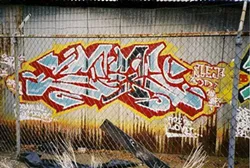 --- One of the more prominent names in the graff community goes by the handle of Slej. Touted by many as one of the original names who made SLC a hotspot for new designs and styles, you can find his name and art gracing everything from train cars to business fronts to professional billboards all over the valley. His work and persona serve as an inspiration to those learning the craft as he continues design new pieces from his mind's eye straight to the impromptu canvas. I got a chance to chat with the man himself about his art and thoughts on the medium itself, all along with some samples of his work for you to look at throughout the piece.

Slej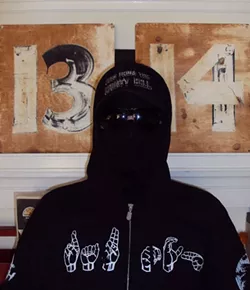 Gavin: Hey Slej! First off, tell us a bit about yourself.

Slej: Not much to tell, really. I'm just a working class slob that also writes graffiti.

Gavin: How did you get drawn toward graffiti and how did you first get involved with it?

Slej: Mainly through punk rock. I started out just writing generic political slogans and lines stolen from the bands I was listening to.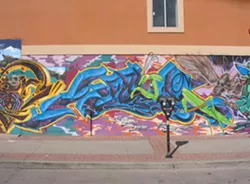 Gavin: What were some of your first pieces like, and how was it for you honing your technique?

Slej: My first pieces were amazingly bad. Back then we didn't have the internet, access to magazines... hell, no one else even wrote in Salt Lake. We had to kind of figure it out on our own, without the influences that are so vital to rapid progression. Salt Lake was very isolated in that respect. The upside to that isolation, is that once the ball got rolling, Salt Lake developed a very unique style, that a lot of very different people contributed to.

Gavin: In your experience, is there any real way to learn Graff, or is it more trial and error?

Slej: I think that while people can help each other learn techniques, if someone is going to have their own style, it will be through trial and error.


Gavin: When you create and design pieces, do you put them on paper first or do you work from vision in your mind?

Slej: Never from paper. I sometimes have a vague idea before I start, but, usually I try and just see what happens. This approach doesn't always end well, but...

Gavin: How do you decide where to create a piece and how it will look on that particular site?

Slej: Sometimes, because a spot is high visibility, sometimes because of spot's particular aesthetic, i.e. very dilapidated. And from there, just try and make it fit the spot.


Gavin: Do you get hassled by the police for your work or do you tend to stay on good terms with them?

Slej: I just try and avoid that altogether.

Gavin: On a local level you've been painting around town for years. How have things changed around the city since you started up to today?

Slej: That's hard to say, aside from the fact that there are a lot more people doing it now. It is constantly changing, and what is true today, might not be tomorrow.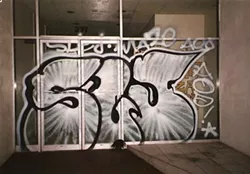 Gavin: Since we're on the topic, what are your thoughts on graffiti as a whole in Utah, both good and bad?

Slej: Utah has developed a scene that will continue to grow and evolve, and no amount of inflated sentencing, draconian laws, or vilification is going to make it go away. That is a great thing.

Gavin: Does it ever frustrate you that its not really recognized as a major art form in most art circles, or do you enjoy that underground status?

Slej: I could not care less. Very few people have been able to move into the gallery world and retain any sort of legitimacy. A "graffiti" piece hanging in a gallery is like a neutered, declawed, defanged animal. It may be pleasing to the eye, but it has been stripped of all of it's real power.


Gavin: Do you ever look over other graff around the city for what others are doing, or do you concentrate more on your own pieces?

Slej: I'm always looking to see what people have come up with.

Gavin: Are there any local graff artists you believe people should be checking out?

Slej: All of them. What I might like, you might not care about. Utah has a lot of people with very different styles.


Gavin: What do you recommend for people looking to get into doing graff?

Slej: Start simple, and above all, figure out your own style. No matter how great one person's art is, no one wants to see other people copying it.

Gavin: Going local for a moment, what's your take on our local art scene, both good and bad?

Slej: More and more people are starting to put on their own shows, to do their own things. People are realizing you don't need to get accepted by one of a small handful of galleries for your work to have worth. The other side of that, is that places like the Art Center have done things like collaborate with the 337 Project. I think that is a pretty big deal, and it was an amazing show.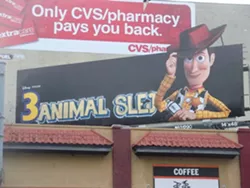 Gavin: Is there anything you believe could be done to make it more prominent?

Slej: I think a lot of people are working very hard to bring more art and artists out into the open and give them the exposure they deserve. It will happen organically. And there will always be something new that is coming in under the radar. Also, I think any resistance to the natural progression of things only adds fuel to the fire and motivates people.

Gavin: Are there any galleries, businesses or organizations you feel are top notch around the city?

Slej: Raunch Records and Uprok have been around supporting underground music and art for years, there would be no scene if it wasn't for them. They have also taken a lot of heat for it. Return the favor and go buy some shit from them.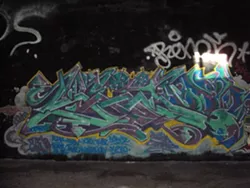 Gavin: Is there anything you'd like to plug or promote?

Slej: Yeah, Blubber paint has a bunch of new colors coming out, give them a try.



| | | | |
| --- | --- | --- | --- |
| Follow Gavin's Underground: | | | |