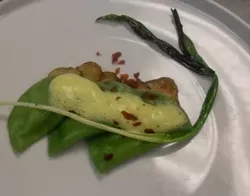 If you're looking for delicious, innovative cuisine at bargain basement prices, it's hard to beat the Savory Palate restaurant in Draper. --- The Savory Palate is a "laboratory" eatery where culinary students at the Art Institute of Salt Lake City practice restaurant operations - everything from taking reservations and restaurant accounting to executing multi-course meals and table service.
Currently, the Savory Palate offers three-course lunch on Tuesdays from 11:30 to 12:30 for $12.95 and a six-course dinner on Wednesdays from 6:30 to 8:00 for $17.95, beverage included.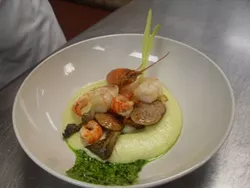 According to Art Institute Chef Instructor Katie Weinner, this quarter the Savory Palate is "showcasing modern cuisine that highlights the best restaurants in the world. You may experience edible rocks, upgraded 'cup o' noodles' and taste new spring ingredients such as fiddle heads, sorrel, ramps and corn shoots."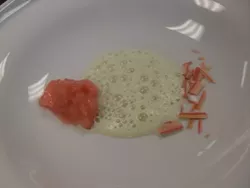 For reservations and additional information, call 801-601-4769.