A dazzling new restaurant has opened in Draper that a friend called "Vegas Spectacular!" Indeed, it's not quite like anything I've seen in Utah before. --- The name of the restaurant is Vuz, pronounced "views," which it has plenty of. While it's not in full swing yet, Vuz will eventually also include an on-premise winery.
I'll be reviewing Vuz restaurant and Vuda Bar in the City Weekly dining column shortly. For now, here are some visual impressions to whet your palate.
Exhibition kitchen
View from the patio

Patio seating
Vuda Bar
Winery barrels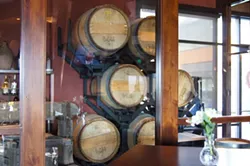 Private wine lockers
Wine manager Sheral Showe
Scallops, foie gras, mussel shooters, quail egg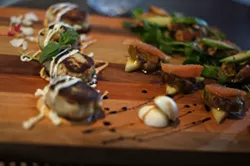 Avocado-crab salad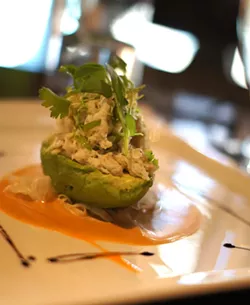 Hand-pulled mozzarella 3-ways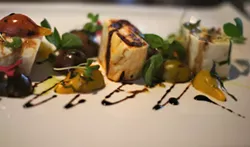 Crab cake
Beef filet & lamb chops
Scallops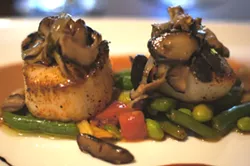 Thanks to Faith Scheffler for providing the photos.
Vuz restaurant and Vuda Bar is located in Draper at 12234 South Draper Gate Drive, 801-617-8600, Vuzbar.com