With the theatre season boiling down and the final performances starting to be released, everyone's making efforts to put out one last notable production to cap off the year. --- And while most companies are organizing ensemble shows to get as many actors in as possible, only one company is putting on a single-woman show as their finale.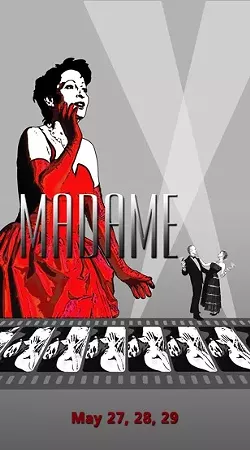 Starting tonight, Pygmalion Theatre Company will be presenting a three-day limited run of the musically charged Madame X. The play features Janice Hall as a classic singer and cabaret dancer in New York City, reliving the highs and lows of a Hollywood lifestyle through music, stories and bits of film. I got a chance to chat with Janice, as well as musical director Jeff Price and lead director Fran Pruyn about the play and the challenges of putting it together.
Janice Hall, Fran Pruyn & Jeff Price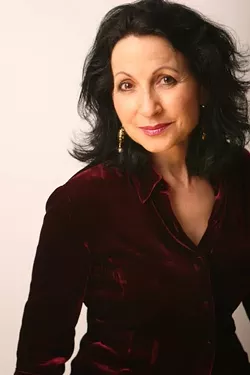 http://www.pygmalionproductions.org/
Gavin:  Hey everyone, first thing, tell us a little about yourselves
Janice:  I am a singer-actor who has been privileged to earn my living through my singing. I have performed with opera companies all over the world, and am currently adding cabaret and theater work to my pursuits.
Fran:  I grew up in Colorado and landed in Utah for graduate school.  I got degrees in Theatre and Arts Administration, and rapidly learned that I was not as fond of theatre administration as I was of theatre.  I particularly didn't like that the hours were long, the money was poor, and I didn't really get a chance to actually do any theatre. Oh, and there really weren't any jobs in the arts for me when I graduated.  That kind of sealed the deal.  So I got a day job with an architecture firm, formed a theatre company so I could direct what I wanted to direct... Almost three decades later that is still what I am doing; except now I am a partner at an architecture firm and seem to be doing much more producing theatre than directing it.  (Oh the irony!)
Gavin:  Janice, starting with you, what first got you interested in singing, and how was it for you braking in professionally?
Janice:  I always wanted to be an actress, and I always loved to sing.  I was drawn to classical music after performing in the Verdi Requiem with my high school choir. I was lucky in the beginning, and won several competitions, and was noticed early.  My professional career began immediately after I left conservatory. The difficulties came later!
Gavin:  You've had success traveling around and being a part of opera companies. With that in mind, when did the itch to start acting come around?
Janice:  I've wanted to be onstage, and to act ,as long as I can remember. It was just a part of my DNA, I guess. I've always approached my opera roles as an actress; that was always a big part of it for me. Now that my opera career is winding down, I feel like I should explore those other areas that I've always had in the back of my mind.
Gavin:  Where did the idea for Madame X come from?
Janice:  Fran Pruyn and I have been friends since the fourth grade. A few years ago, we were discussing the possibility of doing a cabaret project together, and we both felt that a Hollywood theme would be perfect. I have been fascinated with movies and movie stars since I was a child, and Fran had to endure all that as we were growing up. I feel like she is one of the few people who knows that part of me very well.
Gavin:  What was it like for you writing it and putting together the concept for the production?
Janice:  This is my second cabaret project, so I have a bit of experience behind me now.  The most fun, and easiest part for me, is picking the music.  But the writing--challenging!  This has turned into a rather large writing project, and it is still being adapted. The hardest part of doing this sort of show is that I have no objectivity; that's where a good director is invaluable in helping to shape the material, and cut when necessary.
Gavin:  Who did you initially bring on board for the music when composing it, and how was that experience bringing together all those people for this singular play?
Janice:  There was no original music composed for this show.  I picked an eclectic mix of material from many different sources.
Gavin:  What was it like for you having a completed production in your hands that you could perform almost anywhere you chose?
Janice:  That remains to be seen!  I will say that this is a wonderful opportunity to be able to mount a bigger show than I could ever do on my own. However, what we are doing is rather elaborate, and it may not be so easy to transfer it to other venues. I feel as if this is the show's "first incarnation"; I also would like eventually to create a simpler, cut-down version of the show that I could use for cabaret clubs.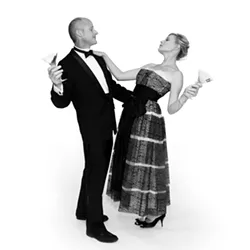 Gavin:  Fran, how did you get word of the play, and what made you decide to bring it in to close the season?
Fran:  Janice and I have known each other since we were nine.  We were "back fence" neighbors in Denver.  We actually went to elementary school, junior high, high school and college together — before she went East and I went to Utah.  Now, we try to get together whenever we are in the same region and just catch up... We were in Denver about a year ago,  and chatting  about potential cabaret projects.  She told me about her idea for a cabaret show about Hollywood which sounded intriguing. Additionally, I knew that as a child Janice was besotted by "Golden Age" movie stars,  and would bring a very personal passion to the project. As a producer, I also believe that most people are fascinated by movie land and movie people and a fair share would love to hear Janice sing about it.  Janice did all of the writing.  I did a little editing, and made suggestions about the visuals and the overall arc.  I acted as a a sounding board, made some recommendations, and then hooked her up with the people in Salt Lake City I believed could help her most:  Jeffrey Price (musical director) and then the Pygmalion creative design team. 
Gavin:  How has it been for you putting this together from both a director and a managerial stance?
Fran:  Directing Janice is a treat, and fortunately, as she is staying with me during the rehearsal and performance period, I have more time than I do with most actors to chat with her the script, the performance and production elements. It is great working with a friend whose talent I have admired forever. I also have the good fortune of working with three terrific back-up singers/actors/dancers – Tamara Howell, DeeDee Darby-Duffin and Jolene Rausch, as well as a creative team (Jeffrey and all the designers) whom I completely trust.  I have had virtually nothing to do with the music – that is all Jeffrey and Janice — as it should be. Well, I do seem to have plenty of opinions about what I think works and doesn't work.  Sometimes they agree with me and make that happen. From a producer's standpoint: selling a show that is brand new is always a challenge – especially for a short run, because you don't have word of mouth to build it.  We at Pygmalion do hope to include cabaret as part of our regular season offerings, so we are very eager to find out how audiences respond.  
Gavin:  Jeff, how did you first hear of the production and what were your thoughts on the music?
Jeff:  I was contacted by Fran and Janice during the Christmas holidays, and had a great reaction to the music Janice had chosen... its a great combination of period pieces and modern pop songwriting, all at a very high level of artistry.
Gavin:  When and how did you officially come on board as the music director?
Jeff:  March, I think, we finally worked out the particulars of the contract.
Gavin:  What has it been like for you working with this selection of music, and bringing the production to life in your own way?
Jeff:  The working together part will start in a few days.  Too soon to answer, but I anticipate a wonderful time.
Gavin:  How has it been for each of you working together on Madame X?
Janice:  The collaboration for me has been great. I am very fortunate to have someone of Jeffrey's quality at the musical helm. Fran and I have never worked together before, so it is a whole new dimension for us, but I think because we know each other so well, we can be honest and up-front about whatever is going on.
Gavin:  What are your thoughts going into opening night?
Fran:  Oh boy howdy, we are a week away and still have so much to do!!!  Fortunately, I have infinite trust in the talent of the entire Madame X/Pygmalion team to give the public a wonderful, and probably completely unexpected show.
Janice:  Doing a show like this is very different from being part of an opera production, because this is my creation, and its success or failure ultimately rests with me.  That is pretty scary, but also exciting. One wonderful thing about the cabaret format is that, whatever happens onstage, you can use it.  I have seen major performers forget words in the middle of a show, but they just incorporate that sort of thing into the mix.  It makes the audience feel as if they are really a part of what is happening.
Gavin:  What can we expect from each of you over the rest of the year?
Janice:  I've had a very busy year since last fall, and am looking forward to a bit of a break!  I have several opera roles to learn, and I am also going to address some projects and possibilities in other areas, like voiceover work and straight acting.
Fran:  PYG has about eight potential projects to choose from — I'll let you know after this opens and we get down to the serious work of choosing our next season.  I have a ton of reading to do!!!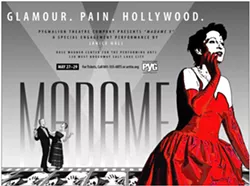 Gavin:  Is there anything you'd like to plug or promote?
Fran:  Just Pygmalion... A small company with a big mission to produce plays that reflect the voices and concerns of women.
Janice:  You can mention that I am the recent recipient of a Bistro Award for outstanding tribute show, for my show Grand Illusions; The Music of Marlene Dietrich.
| | | | |
| --- | --- | --- | --- |
| Follow Gavin's Underground: | | | |