Its days like today that make me want to kick certain radio personalities in the ass, because we've got eight very different releases to talk about today. --- Whoever the hell says "there's no music scene" or "only enough for a song a week" needs their eyes and ears checked. We're going to start with a list of albums that didn't get a proper release show, and first on the list is Bootload Of Boogie. The last time we heard from these guys was with their 2008 album Dig It. Since then... not a lot. There's nothing else I can add to that, they dropped off the musical map until this year with this brand new EP, Sweaxxy Choog. This thing falls more into schloch-jock rock than anything else, pandering more to the 21 and under crowd. Think Blink 182's Enema Of The State era, without the nudity video. But if you like that, then check it out.
Next is the latest from Provo indie folk group Adam & Darcie. This is one of those musical moments where you swear they wrote their music for a movie soundtrack that hasn't been made yet. In essence: mood setter music. Their first album, The Valley Where I'm From, was a stroke of genius and gained the duo plus their label Village Ten a lot of exposure over the US. Most of it from online music guides, but also from select national sources like NPR, who praised their work. This new EP, Early In The Morning, is just a perfect blend of folk and pop sounds, smooth and bubbly would be the best way to describe it. It's definitely worth checking out.
While we're talking about Provo, we have two EP's to mention from Dream Eater. For those of you unfamilar, Dream Eater is a one-man electronic noise project from keyboardist Landon Young. ...I'm not entirely sure how to describe his performances, to me they've felt like being ten years-old again and going over to the one kid's house who was super talented and wanted to show you what he could do, just for the fun of it. People apparently love it since he's scored spots on some local bills as an opener. He's got two EPs' to his name, Sister Sister released in February, Robot Hand released in March, plus a single called "Submarines" released in April. You can find it all for free on his Bandcamp website.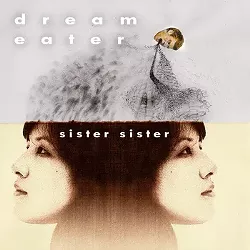 Which brings us to the next Utah County act, Eidola. Formerly known as Follow The Earth, the progressive rockers have made quite an impression down in Provo over the past couple of years, but haven't really put much to tape. Probably because their sound has been ever evolving since the start, and committing anything to an album would probably have been premature. But over the winter of 2010 they finally got their sound stapled down as good as they could for this self-titled EP. It doesn't quite capture the live show experience, but it's one hell of an effort on their part to encapsulate that. Considering the sound, I'm surprised the song "Yahrzeit Homily" hasn't made it onto UtahFM or KRCL's airwaves yet. It's worth a listen.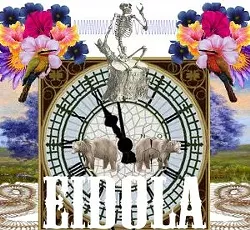 Moving onto a couple of solo efforts, the first we'll look at is Calm Paradox. Texas-transplant Michelle Kennedy moved here in 2008 and became involved with our local music scene as an occasional player, but didn't have much success prior to 2010 when she started playing gigs by herself. Prior to starting up law school she hammered out her debut album How To Mind over late 2010, releasing it on her own label Local Pariah Records back in March, but to little fanfare. Quite a shame, too. The album shows great promise and has some pretty decent tracks like "Retrograde" and "Clear," but not many critics have taken notice. This one is worth at least a listen.
Next is the latest to come from the SpyHop Records library, singer/songwriter Joel Brown. There isn't a lot to say about Brown, seeing how young he is and how his debut album In Retrospect just came out a month ago. I will say that if you're a church-goin' folk, this album will fit right into your collection. It's not preachy per se, but he makes a lot of references to the all mighty one and marching to Zion. For what it's worth he's pretty damn good on the musical end of things, but he still needs some sanding along the edges. If you're LDS and looking for something folk that appeals to your faith, this is an album for you.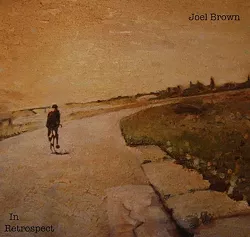 On the other side of that spectrum we have the latest from Society Mis-Call. Best way to describe these guys: straight up punk in all its sweaty anger-fueled glory from the heart of South Jordan. (Or perhaps Kaysville, they're not clear, but that's fine.) From everything we can tell, the trio of foul-mouthed players aren't too concerned about getting any kind of press or reviews, and probably couldn't give a fuck less if you actually buy their debut album, Hardcore: Not For All. But if you're into punk, its a must-have! It's quick, has lots of yelling, was recorded poorly, and the cover looks like it was made by whoever does the flyers for The Boing! Collective. Best chances of finding the album are by paying a visit to Raunch Records, or demanding a copy in person.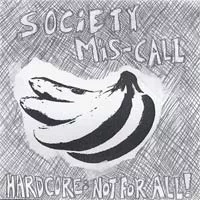 And the finally a release show happening tomorrow night as we see the debut from Mayson Lee & The Rock & Roll Space Studs. These guys (seen above) haven't been around long so there isn't much to say here, other than its nice to see a punk rockabilly band in town. A strong lead-singer backed by a damn fine four-piece band. Their debut EP, The Filthy Touch, is pretty tight with little to complain about. It's got enough for lighter punk fans, ska fans could dance to it, and rockabilly fan will probably love the hell out of the lower note touch. If you can get those three sets of people to love you, you're almost set in Utah. You can catch them Saturday night at Burt's Tiki Lounge with Tuxedo Tramps, Meth House Party Band and Secret Abilities, and pick up a copy of the album while you're there for $3. Just $7 starting at 10PM.
Head out, love music, buy local!