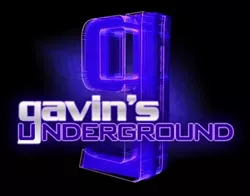 As our local comedy scene continues to blow up with local talent, and national acts are making our clubs a must-visit on their tours, the idea of SLC becoming a comedy learning ground isn't too far from reality. --- In fact 2010 was one of the most successful years for the local circuit as far as audience attendance and open-mic participation were concerned. Along with Marcus' big show back in May last year and the rise of the underground comedy circuit, it was only a matter of time before something bigger came of it all.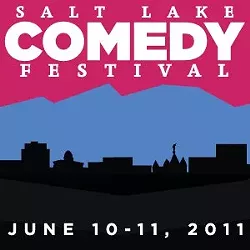 The Salt Lake Comedy Festival is due to take over The Grand Theatre this afternoon, bringing in some of the brightest names in local comedy to workshop with up-and-coming talent, while giving others a chance to showcase their quick-whited skills in standup and improv competitions. The event has already garnered much attention from the Utah comedy circuit and is on par for being one of the biggest comedic gatherings we'll see in SLC. I got a chance to revisit with our old friend Richie T. Steadman about starting up the festival, all the activities people can expect to see, plus his thoughts on the local comedy scene.
Richie T. Steadman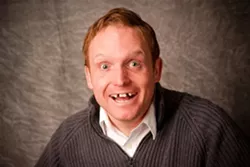 http://saltlakecomedyfestival.com/
Gavin: Hey Richie! First off, tell us a little bit about yourself.
Richie: I wouldn't even know where to begin. I have been with Simmons Media for six years working as the producer for the "Radio From Hell" show. I am an actor most notably with Desert Star and Off Broadway Theatre. I love all things comedy. For the last four summers I have gone to Chicago and studied with the Second City. (I unfortunately wont be able to go this year) I am recently married and recently a father of 135lb 66inch boy.
Gavin: How did you take an interest in performing, and what kind of work have you done over the years in theatre and other performances?
Richie: My first interest in performing came from my grandmother Mavis Steadman, who taught theatre for almost 35 years locally. When I was about seven years old she took me to Murray Park to see South Pacific in their outdoor amphitheater. I attended, spilled popcorn, and was ABSOLUTELY blown away with what theatre could do. I knew I wanted to do that. When I was twelve, that same gramma took me to Desert Star Playhouse where I fell in love with melodrama and made that promise that one day I would perform at that theatre. After that it was just the need for attention and lack of interest in other areas that drew me to comedy and theatre.
Gavin: When did you meet Amy and eventually become friends and colleagues in theatre?
Richie: I believe that we met at Oasis Cafe downtown when Amy asked if I would be the emcee for the first ever "Utah Battle Of The Improvs." She paid, so technically, it was our first date. She was married at the time, so she brought her hubby, and the three of us have been happy ever since.
Gavin: How did the idea for the comedy festival first come about?
Richie: I'm not sure how it came about with Amy and I, after seeing other festivals like this in other cities, i felt like Salt Lake City was left out and that it was high time we have one of these. I also get so sick of people not giving credit to a Salt Lake scene... so I wanted to help further enhance it.
Gavin: What was it like for the two of you planning it out and essentially putting it together from scratch?
Richie: Hard. That's what she said. It actually has been really awesome putting it together with Amy, where I have weaknesses on the administrative side of the event Amy excels and vice versa. We look forward to building on the event next year and not having to create.
Gavin: With all the venues in Utah, what made you choose The Grand Theatre for the main location?
Richie: Its beautiful, was available, is in Salt Lake City, and Amy had an in.
Gavin: What made you decide to do a comedy boot camp with workshops and guest speakers?
Richie: We want to help stimulate the future of Salt Lake comedy. there are many people who want to do these things... but have not had the chance, or have questions. The boot camp and workshops allow feedback and instruction.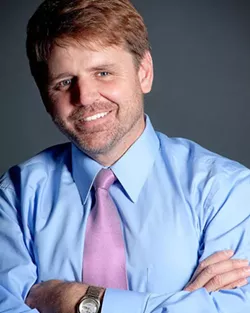 Gavin: How did you decide who to have come in and speak, and who will you have on hand for the boot camp?
Richie: Instructors are the finest in all types of comedy from here in salt lake, we have worked with all of them in some form another and find them all to be of significant value.
Gavin: Why bring in people from theatre, slam art and even music writing rather than just focus on improv and stand-up material?
Richie: The most marketable performer is a well rounded performer. The more you know, the stronger you are as a performer. And besides, knowing is half of the battle.
Gavin: You've also brought in established competitions, like the Rocky Mountain Laugh-Off and Improv Survivor. What made you decide to bring both of those events in, and how many people are you looking to have be apart of those competitions?
Richie: We wanted events that showcased the best of the best here in Utah. And for people to recognize the significant talent level we have here. We expect 20 comics for the Laugh-Off and around 25 for Improv Survivor.
Gavin: Going into this weekend are you pretty well locked into what you're doing, or will there be some last minute surprises in the works?
Richie: Everything will be based on response to the festival. If one workshop has more response than others, we might make it available another time, or another session of that same class.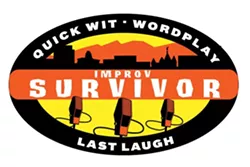 Gavin: Going local for a bit, what's your take on the local comedy scene here in Utah, both good and bad?
Richie: I love it. I have seen a lot of improv and standup comedy, and Utah is right there with there with the rest of the country. We have a lot of great performers that dabble, I hope to create a scene that becomes self sustaining.
Gavin: Any thoughts on what could be done to make it more prominent?
Richie: I think continued success for people from Utah helps us get established, people like Marcus, Ryan Hamilton and Jenna Kim Jones, do huge things for the community, even when they are not here in Utah.
Gavin: Who are some rising local names people should be looking at?
Richie: I like John Hilder, Jon Watkins, Bryan Daley, Kylee Bird and Logan Rogan.
Gavin: What are your thoughts on the clubs that provide standups a forum to perform, and the work they do to help bring in audiences?
Richie: Great! You get better by practice, those clubs allow people to fail miserably, pick themselves back up from that failure, and then push on.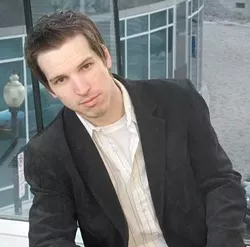 Gavin: On the flipside of that, what do you think of the underground comedy movement that's been on the rise from standups and writers who aren't a part of the bigger circuit?
Richie: Also valuable, people need people to run their material by. Get it where you can.
Gavin: What's your opinion of national stand-ups coming through town and what that does for the local scene?
Richie: I love seeing the really big national acts that come through town, they show the finely tuned art that is standup. In some cases I think it lets people know where the comedy clubs are, so then in the future, local talent can entertain them.
Gavin: Real quick, what's your opinion on local theatre in Utah, both on the companies we have and the talent pool?
Richie: As far as I'm concerned, Utah has more raw talent than anywhere else, we have great venues and great support from a sophisticated and arts conscious public.
Gavin: What can we expect from you over the rest of the year?
Richie: We will be doing the "Utah Battle Of The Improvs" in September, and I expect Amy to buy me lunch at Oasis Cafe again.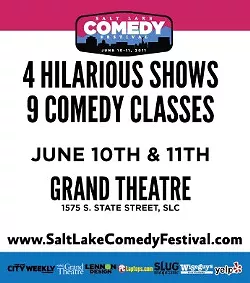 Gavin: Aside the obvious, is there anything you'd like to promote or plug?
Richie: Sketchophrenia is awesome, anything at Wiseguys, PC Laptops for supporting local, Coffee Connection and Piper Down for being involved and everyone who loves comedy.
| | | | |
| --- | --- | --- | --- |
| Follow Gavin's Underground: | | | |