While we do get rock festivals time to time (like the upcoming Warped Tour due to descend on us in July), Utah usually gets passed up for the big festival-type concerts. --- Think back, when was the last time you saw Ozzfest come through Utah, other than to use I-70 to get from Vegas to Denver, or any of the other truly mega hard rock or metal shows blast through SLC over a weekend? It just doesn't happen too often. But hey, screw it, we've got our own happening this weekend.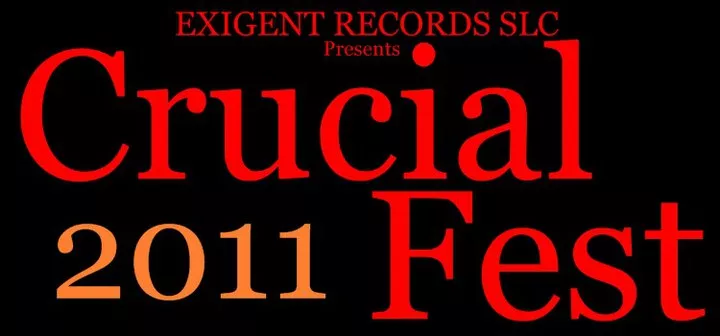 Exigent Records is more than pleased to present CrucialFest! Starting tomorrow and going all the way until Sunday night, seven venue shows will take over the greater SLC area along with one completely free outdoor showcase at Liberty Park, all in the spirit of local music. And what a showcase it will be, with nearly 60 bands stretched out over five days, and 20 packed into the outdoor concert. To get the full details on what's going on, we sat down and chatted with our old friend Jarom Bischoff from Exigent about how the festival started this year and all the planning behind it. Get out this weekend and rock!
Jarom Bischoff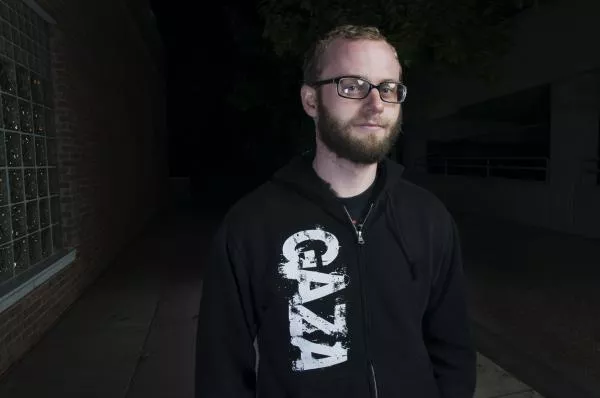 http://crucialfest.tumblr.com/
Gavin: Hey, Jarom! First thing, how have things been since we last chatted?
Jarom: Things have been great. I've finished another semester of school and played a lot of music. My old band, the Hi Fi Massacre, decided to do a reunion show on the upcoming festival so we've been jamming a lot, and it's been fun reconnecting with those guys. I've finished recording and mastering my own full-length as well. Apart from that, planning CrucialFest has become the preoccupation of my life and is kind of all I think about, whether I like it or not.
Gavin: Just for a quick update, how have things been going with Exigent Records?
Jarom: Exigent's been good, also, though a bit neglected during the more intense homework weeks. At this point, any Exigent work is CrucialFest work. It's success is the label's primary goal.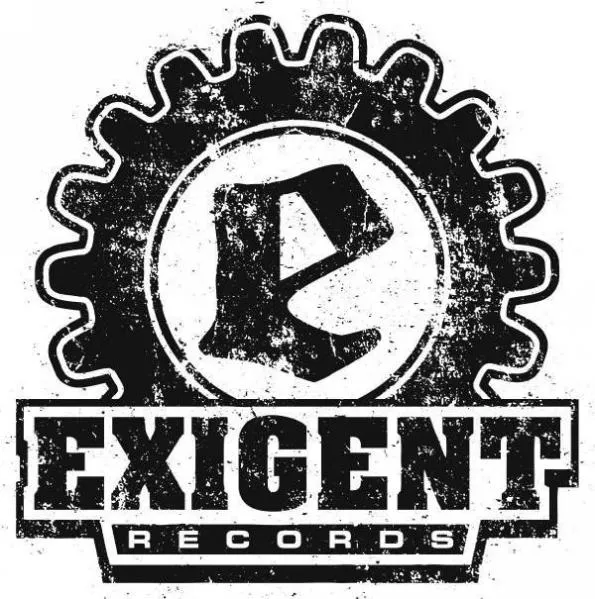 Gavin: For those who might be interested, what releases have you got coming up?
Jarom: Accidente: Headless. Their second full-length album on Exigent. Jr. Worship: We Win. Aaron and Jake from Prize Country, their version of San Diego punk rock. Harmon's Heart: Slippery Slopes. A solo project of mine that I recorded full instrumentation to singer/songwriter-style acoustic jams I've written over the past five or so years.
Gavin: How did the idea for Crucial Fest first come about?
Jarom: It didn't come from anywhere specifically. There are a lot of festivals around the country to mimic, No Idea's "The Fest," being an obvious one, at least in spirit. I feel like an annual festival could do a lot for the music community in Salt Lake City. There is certainly no shortage of talent in the valley, but I'd have to say there most definitely is a lack of attention to it. There is also a lack of focus. A festival can give everyone something to look forward to and to work together for. It's also bigger than a show and it gets more attention. So independent bands, and the companies involved, will all benefit. The other thing is that printing lots of CDs and vinyl and looking for national distribution is not exactly the best business idea right now. I figured throwing a festival would be a better way to gain some exposure and make some progress with the label.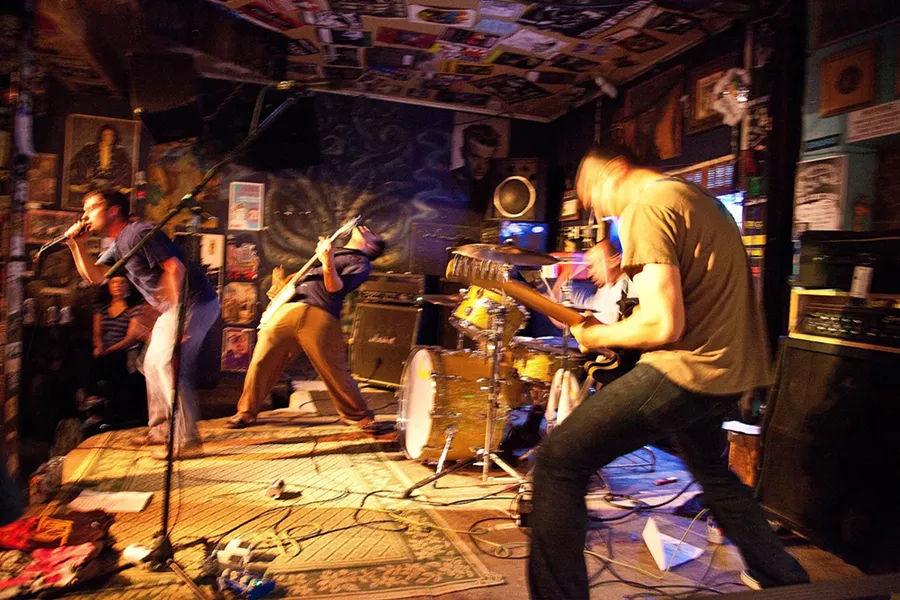 Gavin: Was there any hesitation over putting together this kind of festival, or were you pretty much set on doing it from the start?
Jarom: With planning this festival, the hesitation comes just as it's too late to do anything about it. I sort of knew that's how it would be, so I just jumped in from the start knowing I'd see it through, one way or another.
Gavin: Considering all the different venues, what originally made you decide to hold the event outdoors at Liberty Park?
Jarom: For one, in order to charge admission at Liberty Park I'd have to pay for fencing ($2,000), hired security ($300), and I'd have to fuss with entrances and exits for bands, emergency personnel, and whatever else. Berty Park is the portion of the festival that's on display for the general public. Local artists and crafters will be there selling their wares. Local food carts (good ones) will be there selling food and drinks, and companies that support music will be present. Liberty Park is about a free event for the whole community and gaining exposure for 23 bands and the people who support them.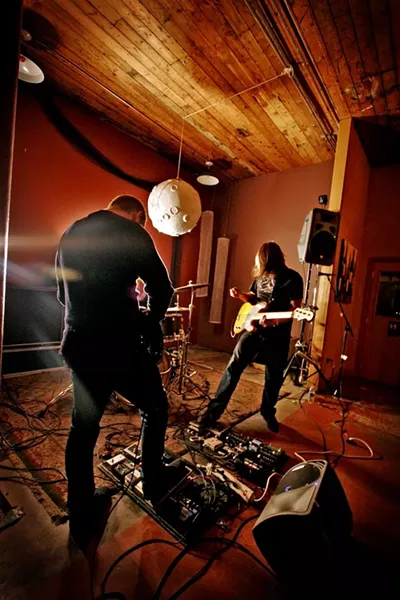 Gavin: What eventually made you decide on holding it in multiple locations rather than just make Liberty the only location?
Jarom: First, because it quickly grew too large for the park; second, because it made more sense to have Salt Lake venues involved, especially because they are such an integral part of the music scene; and third, because it gave me just a shot in the dark at making back a bit of money back. Although tickets are only $12 (bought in advance) for entry to all of the shows, it's still something that will help me pay out-of-state bands and, ideally, to break even on the venture.
Gavin: How did you go about deciding which bands to include in the lineup, and how was it planning each lineup at the smaller venues?
Jarom: That was actually very hard to do. There was way more interest in playing than I was able to include on the lineup. Most of the bands were personally invited by me. Most of the out-of-town bands are friends I've toured or played with a lot in the past (extremely talented fellas, mind you), and the local talent was obvious at first. I wanted to showcase the harder music that I'm primarily involved with, but have a broad spectrum of genres present. Figuring out each show was a painstaking process of finding a balance and also a theme. Each show has a local opener, a band from out of town, and two or more headliners. They're also slightly different from each other in musical theme. The 15th at Bar Deluxe is kind of the Broship show. The 16th at Kilby is punk-hardcore night, with Reviver releasing Potential Wasteland on vinyl. Friday the 17th there is a singer/songwriter acoustic show at Graywhale (UofU store), Gaza's headlining show at Kilby Court, and at Urban Lounge a reunion show for the Hi Fi Massacre, Clarity Process, and Novelists headlined by Eagle Twin. Then the show at Liberty is the big event. Afterwards at Burt's Tiki Lounge is the stoner-metal/doom show headlined by Top Dead Celebrity, highlighting Denver's Black Sleep of Kali. Then last of all is sort of the after-party bash at the Shred Shed, where there are a lot of experimental and project bands.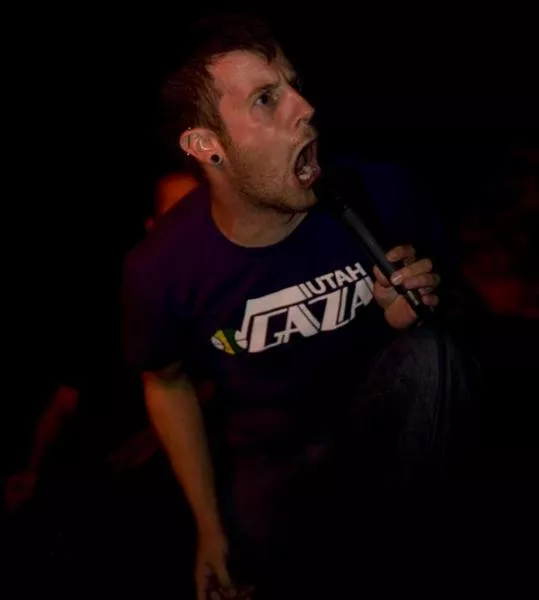 Gavin: For the big day, you'll have over 20 bands playing for seven hours over three stages. What kind of challenge was it for you working out that schedule and setup?
Jarom: It was, and is, a stupid challenge. Ha ha, and it's the only challenge. Every show at a venue was set up like this: "Hey, can I throw a show? It's for this festival I'm throwing." And they'd say, "Yep." Done deal. Then there's Liberty Park. Permit fees, meetings with city officials, event insurance, building our own stages rather than renting them for twice the price, mass-gathering permits, scheduling 23 bands on three stages, promotion, notes for the doors of 7th East dwellers to warn them and give them my number to complain to, figuring out vendors, artists, food vendors, locating three healthy PAs to use, getting medical staff, event staff, paying the city for damages and police, setting up water stations, contingency plans, waste management -- it goes on and on and on and on, but that should give you a rough idea. The bottom line is that it's going to happen. I'm jumping through every hoop. The question is, how many people will make it a point to come and see and make this an amazing time and a successful event. With so much on the line and flying around in my head, I try to take it a day at a time and do my best to see that everything is in place for CrucialFest at Liberty Park.
Gavin: Also on the big day, you'll have several artists and vendors on hand selling localized goods. Who can people expect to check out during the event?
Jarom: We have some really good food vendors coming. There will be vegan and vegetarian and meaty options for all. Cruzin' Sushi, Da Hot Dog King, DW vegan sandwiches, and Sweet Salt Lake Mint Lime-Aid will be there, to name a few. Also, there will be booths set up in a perimeter selling paintings and other works of art, screen prints, clothing, jewelry, and records. We'll have a handful of local record labels promoting, giving out free stuff and selling albums. Also, the companies sponsoring the event will be present, hanging out and having a good time. The bands themselves will also have setups. In the end, it's a Farmers Market for music, but that is secondary to the 23 bands playing in three separate areas for seven hours.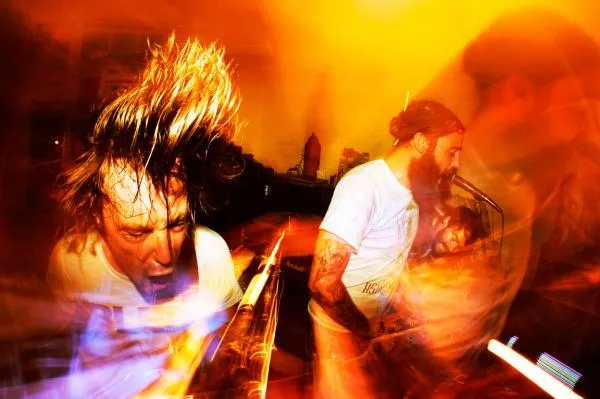 Gavin: With all the events happening, you've set up a wristband program for people to buy to see all the venues shows. Tell us about that program and what you get.
Jarom: $12 at Graywhale or Big Cartel -- that buys you a CrucialFest wristband that gets you into every show. At Liberty Park, a free event, the wristband gets you a bunch of free stuff from CrucialFest bands and Exigent Records. Entrance at the door to these shows will be around $10, and the wristband will be $15-$20, but for sold-out shows the only way in will be with a wristband. So if you want to see Gaza on the 17th at Kilby, or the nine bands playing the party at the Shred Shed on the 19th, I'd suggest buying the wristband.
Gavin: Are you looking for any volunteers for the festival and its events, and if so, how can they sign up to help?
Jarom: If people really want to help to make this a successful event, if they want to see it happen again, the best thing they can do is talk about it, attend the shows and bring friends.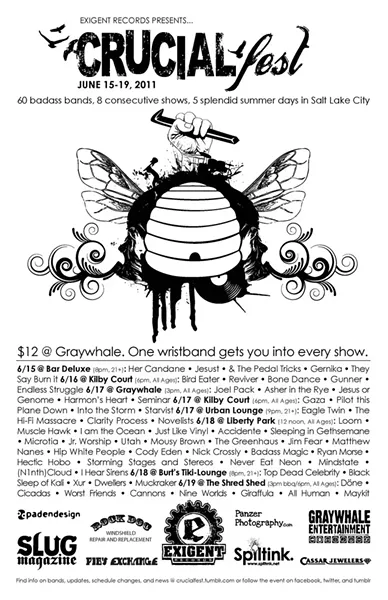 Gavin: What can we expect from you and Exigent over the rest of this year?
Jarom: I'll be releasing the previously mentioned 3-4 albums over the coming months and I'm sure I'll throw a few shows.
Gavin: Aside the obvious, have you got anything you'd like to promote or plug?
Jarom: CrucialFest on Tumblr, the event on Facebook, CricualFest and Exigent on Twitter, Exigent on Facebook. Accidente, Jr. Worship, Harmon's Heart and Microtia! For vendors, artists, press, or anything of the kind, e-mail me at crucialfest@gmail.com.



| | | | |
| --- | --- | --- | --- |
| Follow Gavin's Underground: | | | |