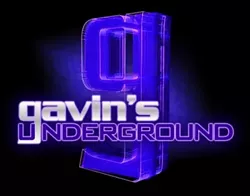 In the midst of festival season, you knew we were bound to have a couple of film fests to the mix. --- The 48 Hour Film Fest has taken over the Megaplex at The Gateway, and of course Fear No Film is about to dominate a section of the Utah Arts Festival. But for those who aren't on the creative side and are more on the viewing side, there's one particular festival that's about to take over 9th & 9th.
The "Damn! These Heels" Film Festival is set to kick off at The Tower Theater tomorrow evening, featuring films centered around the LGBT community. Many of these films were complete sellouts from festivals across the nation, including Sundance and Slamdance this past January, and are now being presented as a complete collection over the next three days for your viewing pleasure. I got a chance to chat with one of the fest organizers from the SLC Film Center, Levi Elder, about his career with the center and the history of the festival, plus info on this year's selection.
Levi Elder
http://www.damntheseheels.org/
Gavin: Hey Levi, first thing, tell us a little bit about yourself.
Levi: I'm a Utah native. I moved to New York shortly after my twenty-fifth birthday, then spent some time in Los Angeles, Dallas, Abu Dhabi and here and there in Europe. I've been back in Salt Lake full-time just over two years. I guess I traveled for about twelve years. Give or take. I'm a Virgo, I love a good steak, aged whiskey, gardening and collecting vintage vinyl.
Gavin: How did you first take an interest in film, and what were some movies and directors that influenced you?
Levi: My father was very into film and gadgets. We always had whatever the new machine was and tapes staked all over the place. We even had a disc player. He really loved sci-fi and horror films. Two of my clearest memories are of him telling me that when the alien got sucked out of the escape pod in Alien, that it was going to fall into our back yard. I couldn't even look out of my bedroom window after the sun went down until I was fifteen. I also loved "The Thing" and "Blade Runner". I'm really in to "future" movies like "Casshern," I'd love to be involved in a production of "Burning Chrome" or "Ender's Game." I love Cameron Crowe's early works, Frederico Fellinni, Wong Kar Wai, John Waters, Sophia Copolla, Spike Jonze, Mike Mills, Anton Corbjin. I'd also like to see what Greg Araki could do with a reasonable budget.
Gavin: Over your career you've worked with a couple of companies like Samuel Goldwyn and Miramax, what was your time like working for them?
Levi: I learned a hell of a lot in a very short amount of time. When I first started with Miramax they were just starting implement what was then called grassroots marketing or outreach. It was a very exciting time to be a part of a new movement and strategy. A lot of those tactics have since been replaced by social media and those tactics are also interesting to me. However, I will admit that I'm already starting to look at what will be next. I think that people are learning quicker how to tap into the specific media streams that they are interested. Which is great but I think it is also incredibly limiting. I think that those algorithms still need some work. Anyway that's tangential, my biggest lesson learned? Never burn a bridge and if you do make sure you dynamite both sides and kill the witnesses.
Gavin: You also jumped into the festival circuit with festivals like Tribeca, AFI and Sundance. What made you decide to do that, and what was your time like with each festival?
Levi: After a couple of years with the studios I essentially decided to consult on theatrical releases. That's what lead me to the fest circuit. Which was great because if you were getting some good traction with a film and the film sold it was likely that the distributor would hire you post fest to continue PR on the film since you were already intimately involved with the product and the players. This worked especially if one of those distributors was Miramax or Goldwyn. Sundance is of course amazing. It's undeniably the top American fest. Although I'd keep my eye on South By South West and Tribeca fests. I think that I worked with Sundance for five seasons and Tribeca for three and AFI for two. Believe it or not it's a lot of the same people that go from fest to fest. It's almost like having a nomadic family.
Gavin: When did you first learn about the Salt Lake City Film Center, and how did you get involved with the organization?
Levi: I've been with the SLC Film Center for nearly two years. A co-worker from the Sundance fest also works for the Film Center. When he learned I was back in Salt Lake for an extended amount of time he approached me about working with the center and here I still am. It must be working, eh?
Gavin: How did the idea for "Damn! These Heels" first come about?
Levi: I'm not really sure. This is the eighth year for DTH! and that obviously predates my time but also most of my other teammates. How we interpret it now is more of a battle cry or exclamation of independence. Ya know like "break free those chains sister" or "that shizz is fierce!"
Gavin: With all the theaters along the Wasatch Front, what made you decide on The Tower as the main location for the festival?
Levi: Considering the Tower Theatre is one of two independent theatres in the valley (the other being the Broadway Center Cinemas also operated by the Salt Lake Film Society), it suits our mission better than any other.
Gavin: What made you guys decide to partner up with the Salt Lake City Film Society for this particular project, and how has that partnership worked out over the years?
Levi: It's worked out great! Hopefully it will be a long and fruitful relationship for both of us!
Gavin: Considering the content meant for this particular festival, was there any worry of protest from parts of the community, or did you simply not care about those reactions?
Levi: Of course there is always a concern of protest. We didn't have any protests last year and I'm not expecting any this year. I wouldn't say that we court controversy but we're certainly not afraid of one. I know that will sound incendiary but I think that controversy is a key of effective activism. And that is what this festival ultimately is, a source of activism and not just for the LGBT community but for everyone. Film is such a powerful medium in that people believe what they say and accept the revisionist history. My goal is to show the humanity and normalcy of homosexuality. Heartbreak is heartbreak. Joy is joy. Tears are tears. Love is love.
Gavin: On the other side of that, how has the festival been received by the LGBT community, and what have their reactions been to it over the years?
Levi: Again, this is only my second season with DTH!, but we did increase attendance by 50% last summer and based on current sales, I think it's safe to count on a reasonable increase for the 2011 season. The support and positive feedback that we receive from the community is actually quite astonishing. I think that it is absolutely incredible that so many people want to help make this festival a success.
Gavin: What's the selection process like when choosing the films to feature?
Levi: I also help program for the SLC Film Center on a year-round basis and we are always looking for content. We travel to other festivals, monitor release schedules. Any one can make a suggestion or send a film for us to watch. It's really a perpetual process. To get to the fourteen films that are in DTH! 2011, I probably watched close to 200 features. Then it gets whittled down and whittled down and then we try to book about thirty and end up with about fifteen.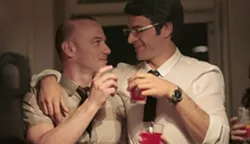 Gavin: Many of the films you feature have already appeared at other film festivals, leaving few to debut at the festival. Was there a conscious effort to bring in films that have already made their way around, or is it simply that most of your selection has already been released?
Levi: It's one of my goals to not have films in the festival that have had already had a theatrical release. I think release is a tricky term. Just because a film has played at another festival doesn't mean that they are accessible. It's sad and shocking how many films never find distribution. Several for last season have yet to find a deal, and if they haven't by know they probably wont. I also think that several of this seasons films will not find American deals, "Different From Whom?" and "Elvis/Madonna," for example. Many of our films will only have their second or third American screening with us, which is pretty amazing in the grand scheme of things and have yet to find distribution And believe it or not there are many more stinkers out there then there are roses. Festival premiers are also very competitive. There are several major fests that require a world premier.
Gavin: Are there any particular films you're looking forward to, or would like to recommend that people go check out?
Levi: That's tough, I think they're all great but I also chose them. I think if you were to look for films that you might not have another chance to see I'd say; "Different From Whom?," "August, Mangus!," "Weekend," "Codependent Lesbian Space Alien Seeks Same" and "L'Amour Fou."
Gavin: Are you looking for any volunteer for the festival, and if so, how they sign up to help?
Levi: Of course! Send and email to Mariah Mellus.
Gavin: What can we expect from you and SLCFC over the rest of the year?
Levi: We're heading into our tenth year and have many tricks up our sleeves. People can sign up for our weekly newsletter do get updates on special events and guests at SLCFilmCenter.org. And of course you can find us on Facebook and Twitter as SLCFILMCENTER, DAMNTHESEHEELS, and KIDSFILM respectively.

| | | | |
| --- | --- | --- | --- |
| Follow Gavin's Underground: | | | |