Hello hotdog grilling, beer swigging, slip n' slide ridding, video game ruling, firework lighting, flag saluting, PROD TA BE AN AMARKN' enthusiasts. --- By the time you read this I'll be sitting with a bunch of people relaxing in a back yard, drinking and eating something and not giving much of a damn about anything. So before all that happens we need to discuss a few things. In lieu of a 337 Wall update, I'm gonna post this flyer I saw a few months ago that seemingly appeared everywhere, but quickly got ripped down (as most things do around downtown, screw you sticker thieves!).
First up, if you haven't been bombarded by the mess of Facebook and Twitter posts, Salt Lake Magazine just put out their "Best Of The Beehive" issue. Oh SLM (an abbreviation I'm sure you'll "borrow" to reinvent yourselves in about a year), you give me the most difficult decisions to make, ever. Do I shill out my hard earned cash to pick up your "Best" issue and find out I didn't win anything, or do I wait until Farmer's Market where you'll be passing out free copies and find out I didn't win anything? As luck would have it I found an issue this week on a coffee table and thumbed through it... you guys really need to change that whole issue to something more definitive. I prefer calling this the "Obviously" issue myself. I'll give you kudos for the "pot luck" section, but that honestly felt like a rejected article from the dining issue. How exactly is Scott Anderson of Zion's Bank related to Deena Marie and Stuart Maxfield from Fictionist in your "family photo" section? And really, the ultimate camping crew? I personally believe David Williams is the Swiss army knife of the music scene. Then there's "The Hit List" where all you do is remind us that Acme Burger and The Record Collector are closed, which is no where near best, unless you telling us that you believe locally owned business closures are "for the best." Overall, too short, kinda stale and boring. I'd have a picture here of your magazine in the garbage, but it wasn't my copy, so I'll just show the lame cover you chose this year and smile at the fact that I didn't pay to read it.
A small matter to attend to before I move to events, there was a big question brought up this weekend at the Utah Arts Festival. It wasn't who the best band was, nor was it what your favorite artist was, not even what good food there was to eat. The question was... has anyone ever seen Courtney Blair's husband? Apparently there's a great rumor going about that he doesn't exist. She says he exists, but many an individual this past Sunday could not claim to have seen the KRCL-ers better half. Perpetuated by the idea that she wasn't wearing her wedding ring, which all of her friends at the sponsor's booth were happy to point out. Is he real? Is he a figment of her imagination? Is he an excuse being used not to get hit on? We'd like to know. I myself must admit, I've never seen the man, but I'm not really scouting the land for him like we're in a mediocre version of "Logan's Run." I'm just curious if he does in fact exists and why we never see him. If you've seen Mr. Courtney Blair, please, comment or post a photo below. This rumor must come to a comclusion!
Moving onto events, we're not really going to cover all the tributes to America and America-related things, there's already twenty guides and fifty ads for that in every local paper. We're covering things we give a shit about. Starting with the Sugar House Art & Street Festival happening this Monday. Join nearly eighty local booths at 2100 South going from Highland Drive to Wilmington Avenue for a day of art, eats, performances and more, all for free. They don't really have a formal website so I can't tell you much else, but what else are you going to do until the fireworks kick off? Go check it out.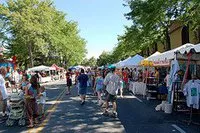 Later this Friday we've got two events you could make back-to-back in downtown SLC. The first being the arrival of Alex Pardee to Blonde Grizzly! Being one of the best selling artists in their gallery they wanted to have him pop in for an evening, but this event has been pushed around a bit until they could secure Alex. They finally got him locked down and he'll be in town this Friday evening. Check out his artwork from 4-7PM and chat with the man himself about said artwork.%uFFFD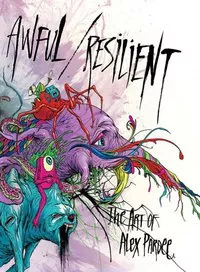 Meanwhile over at Bar-X will be the next installment of KRCL's Night Out. Cheap drinks, cheap food, good music and a good time had by all, in a damn fine bar no less. (And hey, Courtney Blair will be there as DJ!) You can chill out with the KRCL bunch from 5:30-7:30, and keep your eyes peeled for the rest of these nights all summer long.
Then on Saturday will be the Ching Race for The Animals. Starting up in Memory Grove going down City Creek, you can choose to walk or run a 5K or 10K, all in benefit for the Ching Farm Rescue & Sanctuary. Vendos, massages and more will be on hand for the event. If you love to run, and I know several thousand of you do from our various marathons, this is your day to do what you love and help out a good cause.
Sunday has a double-event as well, starting off with LadyFest! Simply put, an all-day festival dedicated to some of Utah's finest women-led musical acts, whether they be solo artists or bands. The full lineup includes SLFM, The Vision, Kelly Green, My Dead Ego, ESX, Yours Truly, Dances With Wolves, Libbie Linton, The Relief Society, Anni Nelson, a film by Edu Kate Wolsey and closing out with The LadyFest Band. Youc an catch the concert for a sliding door fee of $5-7 at The Free Speech Zone, going from 11AM-9PM. There's no flyer, so here's a look at the shop, located at and 411 South 800 East.
Meanwhile over at The Main Library will be the late return of Craft Sabbath. Avoiding the unpredictability of the nation's birthday, the crafty bunch will be setting up a week later than normal, but still looking to dominate the library's promenade with gifts and trinkets and full blown creations of various proportions. Go check it out and see what you'll find this month, and be sure to wave to the gals in the City Weekly booth as you walk in.
Then next Thursday the impending explosion of downtown SLC his zero hour as the anticipated return of the Twilight Concert Series hits Pioneer Park. Damn fine lineup this year with a couple of surprises, I won't dive into this thing too much as I'm sure you'll be seeing a lot of articles from us about several of the artists coming to town. I only have to say one thing about the event people... remember Modest Mouse? Let's not kill each other over a free show. Help people out, let people through, be helpful to your fellow freeloading patrons. We all mostly want the same thing that night, so don't be a fuckin' dick. Enjoy the music!
Finally on this list on Friday the 15th, The Hive Gallery will be showcasing their 12x12 competition. Basically a couple months ago the gallery made an open proposition for artists to buy a 12" x 12 " piece of canvas to create whatever they wanted on it with little restriction and just a couple of guidelines. Now you'll be able to see the results and watch a jury and-pick the top creations from some of Utah's familiar names and rising stars. Did we mention the whole thing is free? Show kicks off at 7PM for free, go check it out.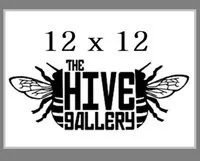 As for the blog... we'll be going back to a familiar store to see their recent changes, check out a local graff artist, hit up a local show, chat with a venue on the rise, explore a monthly art showcase and check in with a skate competition this month. At least that's the plan, things have been going haywire as of late. ...When was the last time you used the word haywire to describe something? As always, we'll see what happens.
| | | | |
| --- | --- | --- | --- |
| Follow Gavin's Underground: | | | |