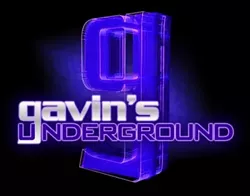 Earlier in the year, we saw SLCitizen take another strange turn as their doors shut again for the third time in nearly two years. --- Questions arose as to what the state of the popular downtown boutique was as a sign mysteriously told people to check back in April. Flash forward to later April, and we got our surprising answer.
Ownership of the shop changed hands again, this time to the wonderful hands of Meghann Griggs, one of the main minds behind Craft Sabbath. Griggs changed the shop from a traditional store to a co-op, making it more user-friendly to those selling works inside, and presenting a broader array of items for customers to check out. We chatted with Griggs about the changes and the new direction, plus her thoughts on local art and craft -- plus photos of the revamped store for you to check out here.
Amelia Prime & Meghann Griggs
Gavin: Hey, Meg! First off, how have things been since we last chatted?
Meghann: Blessed, really. Got married, had a baby, bought another business … the usual
Gavin: How have things been going with Craft Sabbath, and what has it been like hosting the event at the Main Library?
Meghann: The Library has been amazing. I can't express how grateful I am for all the support they have given our little crafting community. It's also been an amazing way to develop new demographics for the vendors. You have the return clientele that come month after month to see what is new. Then you have a mature art/literature loving group that come to the library on Sundays to experience the newest exhibit or return books that happen upon the boutique and know an appreciation for local art. But you can't forget the local hip crowd that come down to the library on a Sunday to study and find themselves in love with what the vendors have to offer. It's been an overwhelming positive response.
Gavin: Getting right to it, how did the opportunity come about to take over SLCitizen?
Meghann: Well, the opportunity presented itself, probably in one of the worst times. But some of the biggest challenges give the best rewards. The previous owner was looking to get out of it quickly and I had the will and a little bit of knowhow, so off we went.
[image-x]
Gavin: Was there any hesitation on your part about taking over the shop, or was it something you really had to dive into?
Meghann: Definitely hesitation, at that time, well, even at present time, I tend to take on too much. Trying to create/support and nurture a local crafting community takes a lot. So I wasn't so sure it was the best idea for my family or health to take on yet another project. However, that being said, it's my personal goal to help artists/crafters make money at their passion. If I don't do it, who knows if anyone will? So I looked at it as an opportunity to support them and create another avenue for them to sell their wares.
Gavin: When you took over the shop, you immediately shut the place down for a redesign. What made you decide to remodel the store from the design Lindsay and Matt had before?
Meghann: With the new blood it needed new vendors, new look, new store. I'm a big believer in energy and karma, so new energy and new light is what the little place needed.
[image-x]
Gavin: For those who may not be aware, what changes did you implement during that time?
Meghann: Perhaps the biggest difference would be the business model. Consignment almost seems like a dying concept. Especially when people are pouring so much of their hard work and time to make each product. It's hard to say you need to give me half of that. Instead, I set it up like a co-op, with monthly rent and volunteer hours -- that way, your vendors/artists are personally vested in the shop and help it grow. We don't do consignment. Consignment tends to hurt the artist because they can't sell it for what they need to, or combined with the shop's portion it makes the item unaffordable to the customer.


[image-x]
Gavin: On the store's inventory, it's mostly artists from Craft Sabbath as well as other prominent artists in the city. What was it like for you choosing who would be displayed in the shop?
Meghann: That's probably the biggest misconception. While we do house some of the same artists that are in Craft Sabbath, we have more that aren't. One thing I love about having the shop is we can bring in other Utah artists that aren't in Salt Lake. We have Mike Phipps from Scattered Brain out of Utah County that makes some incredible T's and Ties! Or there is Cari Hanks from Brigham City who sells clay owls and snails. Just a perfect way to bring all sorts of local art to Salt Lakers.
Gavin: How were things for you after the first month back open, and what was the public reaction to the changes and new inventory?
Meghann: LOVE IT. We have had so much positive feedback, especially this past weekend through the Arts Festival. The community really likes a reason to rally and get behind each other. When the average patron comes through the door, they can see the passion that each of the vendors has and what they have produced. We were so lucky to have Dan Christopherson from Big Cartel drop in to paint a big-ass Utah-inspired mural on our main wall, making a solid eye catcher for the store.
[image-x]
Gavin: With things constantly being sold and traded out, how do you decide who to bring in and who to keep from week to week?
Meghann: Amelia is the master of that domain. She has such a grasp on what the customers want as far as originality and price. I think it definitely helps that she is a vendor herself and is deeply immersed in the community of crafters. So I leave that entirely up to her. I get excited to come in and see what's new on the shelf.
Gavin: Speaking of, recently Tony left the store and Amelia Prime has now taken over. How has it been working with her and having her run things on a daily basis?
Meghann: Honestly, there was a point when I wondered if this was going to work. With Amelia's addition, she has brought out exactly what I wanted in this little business. There would be no SLCitizen right now if Amelia hadn't have taken on the task of manager. The vendors love and trust her, I couldn't be more pleased!
[image-x]
Gavin: Are there any plans to expand beyond what you're doing now, or are you mainly sticking to the plans you have going for now?
Meghann: Phew, I'm just trying to keep up with what we have going on now. SLCitizen will be hosting a Grand Opening Party on Saturday July 30th with all kinds of goodies for sale, meet and greet with the artists and demos. So stay tuned and check out our Facebook for details.
Gavin: Moving onto local stuff, what are your current thoughts on the craft scene in Utah, both good and bad?
Meghann: The only bad thing is maybe that people don't recognize they should be working together to promote the scene and the artists. Instead, they tend to try and compete. I truly believe if we are all on the same page and working towards the same goal -- to promote and celebrate local arts and crafts -- we could help these people make a living at what they love.
[image-x]
Gavin: What's your take on the bigger craft festivals like Craft Lake City and the Beehive Bazaar, and how they've come into their own to help artists out and promote the art?
Meghann: Man, the Beehive Bazaar ladies have been doing it for years, sort of blazing the trails in Utah for the alternative craft markets. We really are lucky to have them encouraging the Utah County crowd to make and buy handmade goods. When SLUG started Craft Lake City, you knew we were a city on the map. Angela and crew have kicked ass putting on a free event full of vendors, artists AND local music. Such a great way to spend a Saturday! What an exciting time to live in this little city that is so mistakenly known for boring and conservative ways.
Gavin: Who are some up-and-coming crafters you believe people should be checking out?
Meghann: Man, so many rad ones. Nile Fahmy hand pounds metal bracelets and earrings out of old coins. I am blown away by his ability to take a penny and make it absolutely beautiful and have inspired drop earrings for such a ridiculously affordable price. Man, Tif Blue is definitely lining things up to be the most loved new gauged jewelry maker. She hand rolls earrings out of clay, making stellar accessories. But you can't forget the veteran wearable artists like Kali Mellus, who continues to reinvent herself with metal and organic materials, morphing them into everything from belt buckles to necklaces and earrings.
[image-x]
Gavin: What can we expect from SLCitizen and yourself over the rest of the year?
Meghann: SLCitizen is going to continue to grow and promote Utah's best. As far as me, man, I hope to get some time to spend with my amazing little family and epic group of friends.
Gavin: Aside the obvious, is there anything you'd like to plug or promote?
Meghann: You know, nothing necessarily in particular, just to say that I want to over-emphasize the importance of shopping local and buying handmade. At times, I don't think people realize how vital their contribution to the local community is, and how easily we can support each other and revitalize our local economy! Buy handmade radness!