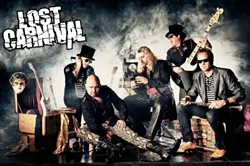 Boy howdy, did July dry the hell up on local releases! This next month there won't be a lot to post about (unless we suddenly find a treasure trove of material that no one told us about), so these posts may be here-and-there for the next few weeks. --- But there is stuff still coming out and others we didn't get a chance to touch on, so let's chat about the last few from June and some for July. We'll start with The Rotten Musicians brand new EP release, appropriately titled EPee. Been a couple of years since we've heard from the group, not since their D&D tribute " 20 Broadsword" in 2008. But they're back with their own brand geek-like hip-hop, with rumors of a full album on the way later in the year. The album is a totally free download on their Bandcamp site, so go check it out.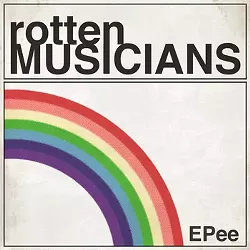 Next from June are our old friends Scenic Byway! The last time we heard from these guys was back in 2009 with their debut album, New Sounds From An Old World. Since then they've mainly been touring the clubs with their own brand of jazzy hip-hop. One of the few hip-hop acts in town you'll see playing brass instruments between verses. They returned a few weeks ago with little fanfare, pushing out their sophomore release, Kinda Sorta Pretty Really. Damn fine effort from the group, worth checking out. You can purchase it from CDBaby right now, or find them in person at their next gig.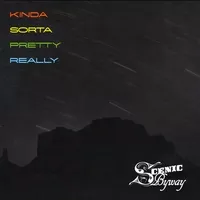 Next on the list is the latest album from... Christopher Leibow?! Yes, that's right! Leibow is know around town as a poet and founder of Cabaret Voltage, publishing his works in various books, releasing his own material in a set of short collections, and making little pamphlets that you may see in coffee shops from time to time. But now he's "upping the ante" a little by releasing spoken word versions of his poems for free at various locations. His first, She Leaves Me Small Gifts, is completely gone. But he has a second that's still making its way around by the name of Wear Me Passionate, which has music from locals underneath his poems like Chaz Prymek and more. If you can't find either, find Leibow for a copy. Or wait around a few more weeks, because word is there's sure to be a third on the way.
And then a late entry into June from the SLC skacore band Storming Stages and Stereos. Not much we can say on the group, they're one of those bands you see opening shows at The Underground or Kilby Court, very strong but nothing big to write home about. They're looking to change that with the release of their debut album, Surviving Your Reflection. This album is very well put together, showing off their rock roots well and their great ear for ska. Once in a while some jazz even creeps into the set. This is a must-buy if you're into the genre. Youc an currently get it from their Bandcamp page for just $1.
Finally making our way into July, we start down in Provo with the band Swindlers. The group is a nice little four piece, proclaiming themselves to be "experimental indie." Beyond that there isn't much else to write up on the group as they've mainly kept to the Utah County scene. Two weeks ago they released their self-titled debut album over at Muse Music, which after a full listening is a pretty good effort that shows promise. But where the Orem-based band goes from here is entirely up to them. Here's hoping they branch up north a little more.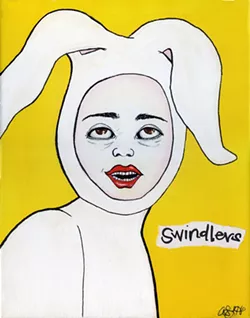 Next on the list is the latest from Lost Carnival. ...I have no idea how to compact this band's history into a single paragraph, nor am I going to try. 33 years worth of history is not an easy read, and I'm betting Bill or Dan know far more than I, so I'll leave it up to them to talk more on their history. Last week the group (seen above) released their latest album, a self-titled one no less, two two release shows over the course of a month. If you've been dying to listen to late-'80s rock again, then look no further as this album has a touch of everything from the era... except dressing up in spandex. You can buy the album directly off their website or from CDBaby.
And then finally we have the latest from The B.D. Howes Band. Expanding from the namesake's solo work, the group is a straight-up '60s blues band, nothing more and nothing less. I'd tell you more about them but they don't really publicize themselves. They even had a recent appearance on "2News This Morning" and didn't have much to say about themselves other than they play in Park City a lot. Which is fine... if you live in Park City. There isn't event a link to buy the album that they were hyping on Facebook, so you'll have to buy it from them yourselves... the next time you're in Park City.
Head out, love music, buy local!