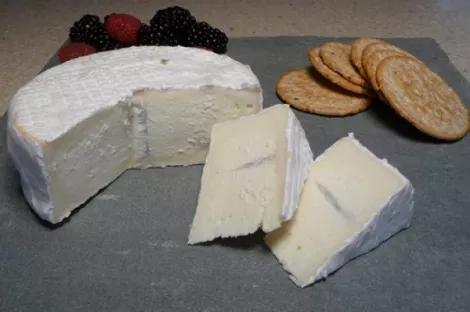 What's better than going to the Downtown Farmers Market? How about a field trip that involves eating cheese and drinking wine with the farmers and artisans whom you already buy from?---
In a new series hosted by the Downtown Alliance, a bus will leave from Caputo's at 3 p.m. on the third Wednesday of each month for curious foodies to tour various farms and ask questions of these farmers and artisans outside of hectic market hours. The maiden voyage is all about cheese and wine, which seems like a lovely place to begin. The price of the evening is $40, and that includes transportation, along with cheese and wine samples.
To begin the evening, local cheese/chocolate/meat aficionado Matt Caputo will talk about the cheeses of Utah. But this will not be a Powerpoint lecture; there will be sampling along with wine. Folks then load up and drive to Eden to tour Snowy Mountain Sheep Creamery, makers of Utah's only dairy-sheep cheese. Snowy Mountain is selling at the Downtown Farmers Market for the first year this summer, although they are garnering attention from cheeseheads nationally. Earlier this year, City Weekly food critic Ted Scheffler reported that they won several awards at the U.S. Cheese Championship in Wisconsin.
Tourers can see the production facility and learn how the cheeses are made. Their soft sheep's-milk cheeses (Baby Blue and Timpanogas Peak Blue Cheese) and their cow/sheep blends (Strawberry Peak and Kings Peak) will be paired with wines from Utah's only urban winery, Kiler Grove. This makes perfect sense because Kiler Grove winemaker Mike Knight says, "My premise [is] that my wines are intended to be food buddies." Read an article about the winery here.
The trip is scheduled to return by 9 p.m. The remaining tours' themes are set, but details are still in the works. August is fruit and honey; September is veggie pick and pickle; and October is head-to-tail barbecue.
To register, visit the farm tours' website.