Hey kids, welcome to September! Before you go darting off to one of the lakes for the holiday weekend, here are some local releases to take with you, as well as a release show for those of you staying in the city. --- This month will mostly be us catching up with what's already out and didn't receive a proper release show (along with brand-new releases as they trickle out), and we'll start with the latest (and final) album from Perception Cleans Perception. The decade-long side project of K.J. Cazier from Little Sap Dungeon, the act composes tracks of experimental ambient noise, and the group's music harkens more to the Nine Inch Nails throwaway album Ghosts I-IV -- some rhythm, some dark echoes, some unknown noises and no vocals. It makes for great background music to late-night events, and it has an audience. The project released inVERSIONS via Dungeon Recordings back in April as a final chapter to an ongoing series of albums. If you're into the genre, give it a listen.
Moving onto June, we have the latest album from OK Ikumi. The last time we heard from the electro-savvy one-man band (Karl Jorgensen) was back in January with the release of 12/10, which caught a lot of people off guard by the composition and dance beats. In June, he released his second full-length album titled IV/XI, a nod to the fact that most of the songs were recorded in April of this year. There's a lot of good keyboard and computer trickery here; this has more of an ambiance feel than a dance album, a must-listen for any techno fan. You can snag it for just $4 off Bandcamp.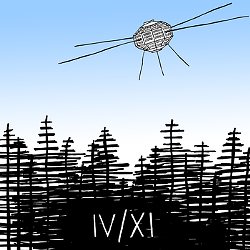 Next up is the debut from indie folk rockers Summerteeth. The group started up back in January, playing around the all-ages venues and gaining ground as a cool live act. But truth be told, not many seem to know who they are other than the fact that they borrowed their name from a Wilco album. They released their self-titled album back in July, which you can download off the group's Bandcamp site.
Also from July was the latest album from The Hung Ups! One of the hardest-working bands in the SLC punk scene, there's rarely a week these guys aren't playing somewhere, even if it's in someone's backyard in the rain while the cops are rolling up. They released their self-titled debut back in August 2010, followed up by the EP Four Songs in January. Now they've come back full force with their sophomore album Dawn Of The Deadbeats. You can download the album for $5 off their Bandcamp site, but if you find the group live, you can grab a hard copy with a bonus track. One hell of an album, and so far one of the best punk releases of 2011.
Moving to hip-hop, we finally hit a release show as we see the latest from Pat Maine. You might know him better under his previous alias: Kinnetik. He's had a pretty good career, performing along with Edo and Master Ace, not to mention getting a gig at SXSW. Maine (seen above, photo by NE) already has two full-length albums under his belt, Substratum - Headstand in 2008 and So You Haven't Heard of Who? in 2009, plus a collaboration album with MC Pigpen due out later this year. But for now the big focus is on his new solo EP Nighttime Medicine, which has some pretty fresh beats and rhymes; a real classy release. You can catch him at Urban Lounge for his release show, playing with visiting Sweatshop Union and local rapper Burnell Washburn. Tickets are $12 and the show starts at 10 p.m.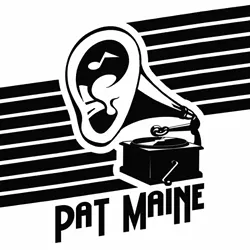 Finally, wrapping up the week, on Tuesday, Sept. 6 we'll see the latest release from Erin Barra. Erin earned her musical stripes at Berklee straight out of high school and went on to write and record her first solo album, Soul Revolutions, back in 2007. But one of the big reasons Barra didn't get a big push in local circles was the fact that she was considered too pop at a time when SLC was really rejecting the genre. Four years later, Barra has honed her sound, sticking with the pop feeling but bringing a more personal touch to her music and converting her live performances into a one-woman show with a double keyboard setup and a computer. Barra still calls Utah home but currently resides in Brooklyn, N.Y. Her sophomore album Illusions hits this Tuesday. If you're into more slow-pop sounds, this is right up your alley.
Head out, love music, buy local!