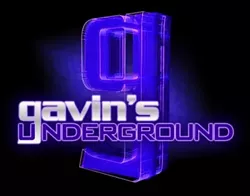 This past weekend was slammed with events and concerts, far too many to attend in just two days. --- So when having to choose what to go to between all the festivals and visiting acts and that one tour that came to town with dirt-bikes, I had a thought: "Screw that mess, I'm going to an all-locals show."

Last Saturday night, I dropped in to Kilby Court for a three-band evening. Desert Noises were originally scheduled to play but had to drop out due to some personal issues, but some quick thinking found a replacement for what was essentially an all-Utah County showcase: the recently formed ambient rockers Lake Island, our old friends in Swindlers and the pop/rock duo of Wake Up Nebula. We interviewed the first and last, and snapped a bunch of pictures from the evening, which you can check out here.
Lake Island (Jared Cisneros, Elijah Buxton, Kyle Hooper and Jesse Quebbeman-Turle)

Gavin: Hey, guys. First off, tell us a little about yourselves.
Kyle: Lake Island is a band from Provo. We like pizza and playing music. The band consists of Kyle, Jared, Elijah, Tom and, on occasion, Pat and Jesse.

Gavin: What got you interested in music, and who were some of your favorite acts and musical influences growing up?
Jared: First, it was the punk bands my friend's older brother showed me when I was young. Then going to shows at Muse Music and Velour when I was in junior high. It wasn't until high school when some friends showed me some of the bands I listen to now. I really got in to Arcade Fire's Neon Bible and Brand New's The Devil and God Are Raging Inside Me. Those are some of the albums that changed me in how to view music as more of an art than just entertainment.
Kyle: I started music with the typical "mom forcing piano lessons" deal and ended up buying a guitar in junior high after seeing a lot of cool people around that played in bands. That was about the same time I started finding out that not every band was on the radio and got into buying my own CDs. For the longest time, it was all about Jimmy Eat World for me and then eventually got to long-term kicks on Radiohead and Wilco, things that I'm still really current with.
Gavin: How did you all get together to form Lake Island?
Kyle: Elijah and I started playing music together early this year and a bit later we met Kyle through a mutual friend. We would get together every once in a while, and until I decided to put ourselves on a show at Muse three weeks later, we didn't have a motive to actually take time to form complete songs. We basically had no choice but to get together on a frequent basis so we could have songs for the show. We asked our friend Gemma to play drums; she was so kind to oblige on a short notice. So that's basically how we got started. We played some shows together. We used to be called Wolves back then.
[image-x]
Gavin: What was it like for you four to come together and craft your ambient rock sound?
Kyle: We were good friends, got some shows booked and just started writing songs for the shows. We don't have extremely similar musical tastes but we overlap in a lot of areas so it ends up being a weird mesh of things.
Jared: We went through a couple of lineup changes and it seemed uncertain what direction we were going. It wasn't until our friend Jesse Quebbeman-Turley started playing drums with us when defined how we wanted to sound and play the songs we had written. He is an amazing drummer and he really helped us out with being more firm.
Gavin: Being relatively new as a group, how has it been for you playing around the state and hearing the crowd reactions to you?
Jared: We've only played in Utah County up until this show, but we've been lucky enough to play some big shows at Velour. Corey has been kind to us. But with that said, it definitely has helped us progress as a band and motivates us to only get better. We are still a young band and we still have a lot of things to learn and improve. For the most part, I think reactions have been on the better side of things. We just like playing music so it's cool to have people enjoy it.
[image-x]
Gavin: You have some demo songs online right now. Are there any plans in the works for recording an album or an EP?
Kyle: Yes and no. We definitely want to record an album. We are still writing and re-writing songs. We are going take some time writing this fall in between school and work. We also need funding; making records isn't cheap. So we are budgeting for one in the near future.
Gavin: Have you given any thought to touring out of state, or are you sticking close to home for now?
Jared: Yes, mainly for weekend shows. Not so much going out weeks at a time; with school and work, it makes it pretty difficult to go out. We're playing in Logan and Rexburg, and we hope to play regionally before we release anything.
[image-x]
Gavin: Moving on to statewide stuff, what are your thoughts on the local music scene, both good and bad?
Kyle: The local music scene is great. We're from Provo so most of us aren't super-current on what goes on in Salt Lake, but inside of Utah there are so many bands to obsess over that are starting to make their way into the national level. I really can't think of any aspects of it that I'm not fond of. There's a really eclectic variety of styles in a close space and some great venues for local music.
Jared: Like Kyle said, there are so many good bands and musicians in the state -- some being huge influences.
Gavin: Is there anything you believe could be done to make it more prominent?
Kyle: Again, there's nothing in the works of Utah's music that seems lacking so I'm not really sure I have any answer to that. KRCL is awesome and definitely finds some space for local people. Hidden Hollow concerts are a good example of that.
Jared: There are so many students from out of state that come here for school. If people just came out to shows more often ... you will always find good shows every weekend and weekday around the state.
[image-x]
Gavin: Not including yourselves, who are your favorite acts in the scene right now?
Kyle: We love The Moth & The Flame, Desert Noises, The Second Estate and they all have amazing albums that are waiting to be released. Soft Science is a cool new band. We also love The Devil Whale, Bright Whistles, Apt, and Chance Lewis.
Gavin: What's your opinion on the current airplay on community radio and how it affects local musicians?
Jared: We love KRCL and how they play local music. It definitely helps with exposure and discovering new bands.
[image-x]
Gavin: What do you think of file sharing these days, both as musicians and a music lovers?
Kyle: File sharing -- I'm a terrible person to talk to about that. I dip into that stuff a lot. At the point we're at now, I would be more than flattered to have people sharing our stuff; I'm sure I would see it from another angle if we were on a bigger level. But it's going to happen either way, so whining about it isn't going to do much.
Gavin: What can we expect from you guys over the rest of this year?
Kyle: Writing, hopefully record something by the end of the year and some more out of state shows.
[image-x]
Gavin: Is there anything you'd like to plug or promote?
Kyle: Slowtrain works all kinds of musical magic. I wish I were closer to them.
Jared: Check out Deer Child on Facebook or Deerchild.com, and go to shows.
Wake Up Nebula (Blue Bradley & Brad Rhoades)
[image-x]
http://www.facebook.com/WakeUpNebula
Gavin: Hey guys. First off, tell us a little about yourselves.
Brad: My name's Brad. I write and program most of the music and sing a little bit in Wake Up Nebula. I also love blue whales and Mexican food.
Blue: Folks call me Blue. I also write keyboard parts, only I write the lyrics and sing more than Brad, but am far less talented and handsome.
Gavin: What first got you each interested in music, and who were some of your favorite acts and musical influences growing up?
Brad: Growing up, there was always music around my house -- doo-wop music, country, but mostly the Beach Boys. When I started getting my own musical taste though, Hanson and Everclear were the bands I loved the most, until I found blink-182. Then, my life was changed forever.
Blue: Michael Jackson and the Beatles. That answers both questions for me.
[image-x]
Gavin: How did you the two of you come together to form Wake Up Nebula?
Brad: We met through one of our mutual friends. We were both recording music over at our friend's house the same day, and we just crossed paths as Blue was leaving and I was arriving. But it wasn't until a few years after that that we started talking about music more and decided to start a band together.
Blue: I actually placed the following add on Craigslist: "Wanted: homo-erotic guitarist for Village People cover band." He was the only one who answered.
Gavin: What made you decide to work as a duo rather than put together a bigger band, and how is it working as a team rather than a group?
Brad: In the beginning, it was just easier. We just had to work around our two schedules rather than four or five people's schedules. But now, I think we would love to actually work on getting a full band together.
Blue: We write so well as just a duo -- bouncing crazy ideas off the wall for hours and getting girlie-excited. I'm always afraid of the dynamic changing to much.
[image-x]
Gavin: What influenced the kind of pop/techno rock sound you play, and what kind of a challenge is it re-creating that sound onstage?
Brad: We both are in love with pop music. Even the music we were recording together before Wake Up Nebula, it was more rock oriented, with guitars and everything, but we still had pop influence all over in the songs. I started listening to more electronic bands like M83 and The Naked And Famous, and I thought it would be cool to make an electronic pop album -- no guitars, just keyboards, synthesizers, and electronic drum beats. We've only played these songs a couple times onstage so we're still kind of finding the best way to perform the songs without it seeming like we're just doing karaoke. We're going to try adding guitars to the live versions or something and see if that helps.
Blue: We're both fans of pop hooks and really raw, emotional singers and lyrics, so that's the deal with that. As long as we play every song with the type of emotion we put into them during their recordings, we'll be fine.
Gavin: Earlier in the year you released your self-titled full-length debut album. What was it like recording and putting that album together, and what challenges have you met along the way?
Brad: The basic recording process was was that I would be at home, write and program the majority of a song, and then when I had a few songs that were ready, I'd drive up to Blue's house and we'd stay up all night recording vocals and he would add some musical ideas to the songs too. Then we'd mix it, and start on the next songs. We're used to that process because we live about an hour and a half apart so it's a little tough to write/record together regularly due to gas prices and everything. That makes it kind of a challenge. We would probably write a lot more music if we lived closer to each other.
Blue: The songs "Plums" and "Bird Falls" were just me freestyling on the keyboard. I always concentrate most on the lyrical content, to be honest. The process was very fulfilling, just stripping out all the familiar instruments we both play -- guitar and drums -- and realizing we could carry that emotion over. Writing all the strings and filling in the songs with tasteful, yet interesting, parts -- that got tricky because you're not only trying to write multiple parts to fill in the sound with this style,  you're actually literally flipping through hundreds of noises to find the proper sound or pad or whatever. It was very time-consuming, but, again, fulfilling.
[image-x]
Gavin: What did you think of the public reaction to it when it came out?
Brad: It got a couple of hundred downloads from our Bandcamp page, which was awesome!
Blue: For how poorly we promoted it, I feel it did awesome. 
Gavin: You recently released a split EP along with Cootie Catcher and Change To Fire. What made you decide to do that kind of release, and how was it working with the other two bands?
Brad: Cootie Catcher is my solo project and Change To Fire is Blue's solo project. We thought it would be cool to release a couple songs from each of our solo bands, and then put a Wake Up Nebula song at the end. It kind of shows both of our unique individual writing styles, and then it shows what it's like when we mix it all together. The Wake Up Nebula song on the EP isn't an original song, though. It's a '90s song by Primitive Radio Gods that we've wanted to work on for quite a long time. We finally finished it and got it out there!
Blue: Change to Fire is my attempt at being one of my idols, Elvis Costello. I like to sing and play guitar and drums. What made us decide? Self-promo, man! We're both really versatile musicians, and that was our way of showing it.
[image-x]
Gavin: Are there any plans in the works to head out on a tour, or will you be sticking to Utah for now?
Brad: I have a full-time job right now that kind of makes me stay close to Utah, unfortunately. I'd love to tour and I definitely would try to work around my job in order to tour for a little bit if the opportunity came up, for sure.
Blue: We're exploring tour ideas -- like Dora, but nerdy white boys. Oh, and no swiping fox.
Gavin: Going statewide, what are your thoughts on the local music scene, both good and bad?
Brad: In the early 2000s, I would go to local shows all the time -- any show! Even if I had no idea who the bands were, I'd go just to have a good time. Lately, though, I haven't been to too many because I've seen it mostly being garage metal bands or indie folk dudes who want so badly to be Bob Dylan. The Utah local music scene has definitely changed since I was in high school, but that doesn't mean there aren't still great bands here!
Blue: After living in Oklahoma City and coming back, I don't have much nice to say about the Utah scene. Sorry if that hurts some egos or whateve ... I'm just not seeing the type of diversity, level of musicianship, creativity and camaraderie between bands that I experienced in OKC. There, you could go downtown and do the river walk and jump on the water taxi and see country, blues, hip hop, indie, all playing in front of, or outback of, dining joints. OKC has the Deep Duece district, which is where jazz legends got their start. It's home to Count Basie, Garth Brooks and The Flaming Lips, in between music meccas like Austin and New Orleans and has some Memphis flavor, too. All I see around here are annoying hardcore/metal bands these days.
[image-x]
Gavin: Is there anything you believe could be done to make it more prominent?
Brad: I don't know... I feel like there are so many bands that all just sound the same. I think that's kind of the reason why people haven't totally grabbed onto Wake Up Nebula yet because we're different than 99% of the bands here.
Blue: Honestly, I'm not sure Utah has the cultural diversity and musical heritage to really boost itself. I'm not trying to make Utah hate me and make enemies, but it's really, really dry here for music. I'm not sure how to get a bunch of kids influenced by Chelcie Grin and The Used to be diverse and engage themselves as musicians, but I sure as hell wouldn't mind trying.
Gavin: Not including yourselves, who are your favorite acts in the scene right now?
Brad: My favorite local bands right now are Jacket Weather, Discourse, and BattleSchool. They are all unique and have a lot of the same influences that I have. There's some really great bands here.
Blue: I like Discourse. Again, I'm not too high on Utah music right now. I used to love New Transit Direction and Form of Rocket, but I'm not sure bands of that level of unique, strong songwriting and musicianship exist right now. I hope to be proven wrong.
[image-x]
Gavin: What's your opinion on the current airplay on community radio and how it affects local musicians?
Brad: I rarely listen to the radio or watch music videos or anything like that anymore. It's mostly just crap. Everyone on the radio sounds the same. But I gotta give Utah props because I haven't heard many local bands who are trying to be the next Katy Perry or Justin Bieber. Utah mostly stays away from the mega-poppy auto-tuned stuff.
Blue: I dig UtahFM. Community radio can be a huge tool for your success if you live in an area where people want to hear out-of-the-box, non-cookie-cutter music. In a lot of areas, it affects locals greatly -- again, if you have a large enough scene of people interested.
Gavin: What do you think of file sharing these days, both as musicians and a music lovers?
Brad: File sharing definitely has its ups and downs, and I could really go on all day about it. Basically, the pros and cons are like this -- Pros: You can discover a million times more music if you can do it for free. You don't have to nitpick what you can afford and want to buy. Music discovery is the best thing in the world. Cons: When everyone and their grandma are recording music and putting it up for free, trying to get the word out, it all just becomes white noise and so the consumers stop caring. They're just like, "Oh, it's another local band that wants me to hear their music -- blah!" Also, another con is that you can't make money if you're giving away everything for free. Our band embraces that fact, though, so we try to make the physical copies of our CDs worth buying. Like, we had a CD a couple years ago that glows in the dark, we've set up a craft table at shows letting people design their own CD cover, etc. We try to make people want to buy the CD, but if they want it for free, then we encourage that, too, by having bonus tracks on digital versions of the album and stuff. We just want our music to get heard, and we want people to have fun with us!
Blue: I don't mind it at all. If you want my music, have it. I'm not doing Wake Up Nebula for money. If you connect with it and don't have money, I want you to have it and enjoy. If you want to contribute monetary support, come to a show and buy a shirt. Anyone that will share our tunes with a few friends, take it.
[image-x]
Gavin: What can we expect from you guys over the rest of this year?
Brad: We're trying to play a lot more Wake Up Nebula shows lately. We're also in the beginning stages of writing our next album. I'm also working on a few things on my own right now -- a big four-disc compilation series for my new record label I just am starting up, as well as a new Cootie Catcher album.
Blue: More tunes, more shows, more self-promo.
Gavin: Is there anything you'd like to promote or plug?
Brad: Check out my little start-up label YNFB Records! I'm working on a couple really cool things right now that you all should keep an eye out for, especially if you love free and local music.
Blue: YNFB Records, Change to Fire and the 405, Oklahoma City.