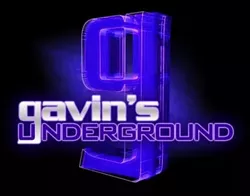 As Utah County's music scene grows, so do the opportunities to contribute and make it flourish. --- We've already seen bands strike it big with audiences, music venues rise, recording studios churn out albums and there's even a music-video production company making awesome videos. It was only a matter of time before labels starting popping up.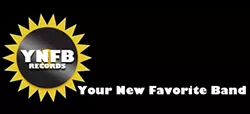 YNFB Records was started up back in 2009 by musician Brad Rhoades as a way to promote his own work, but has since started to flourish, with others signing on and albums making their way into the general audience. While relatively small, Rhoades is looking to make waves with the release of a multiregional compilation, as well as more local releases due out in 2012. I got a chance to chat with Rhoades about the label and his plans fur the future.
Brad Rhoades
http://www.ynfbrecords.blogspot.com/
Gavin: Hey, Brad. First thing, I actually interviewed you a couple weeks ago as part of your band, Wake Up Nebula. How was the show at Kilby for you?
Brad: The show went pretty awesome! Not a lot of people there, but we had a good sweaty time playing for those who came out to see us. It was fun!
Gavin: Getting right to it, how did the idea come about to start up your own record label?
Brad: Ever since I was in high school, I wanted to start my own record label and put out compilations of bands that I wanted to help out. So this year, I decided that I would finally do it and see what I can do with it. I'm currently only really working on different compilations and self-releases. I wanted to work on all these different project but have them all tied to one place, so I thought the record label could be what everyone can trace everything back to. And then they can discover my other projects through the label, as well.
Gavin: What kind of experiences have you had with other labels that helped you figure out what you wanted to do with this one?
Brad: Don't do it for money. Do it because you believe in the music. Right now, I'm releasing everything for free online. I just want people to hear the music that I release.
Gavin: What made you choose to base it out of Orem rather than Provo with other Utah County labels?
Brad: I lived in Orem when I decided to start up the label. But now that I live in Provo, I should say it's based here! I'm basically just running it out of my bedroom right now. It's still in the very early stages, but I'm hoping to get things moving quicker soon.
Gavin: What was the process like for you in getting other bands to join up?
Brad: I've just been getting help from my friends' bands, and my own. For compilations, I've just been posting forms on a few music forums.
Gavin: Unlike other labels, you're working on a donation process rather than forcing bands to chip in. What made you decide to go that route?
Brad: I don't like taking people's money. Especially up and coming bands that maybe don't have the extra money to pay up just to be on a compilation or something. I think if your band is great, then you should be heard by as many people as possible. Money shouldn't have to be involved when you're this low on the music business totem pole. Save that for when you want a spot on the radio and stuff...
Gavin: Who do you currently have on board with the label? And how do you pick and choose who to add to the label?
Brad: Right now, there's three bands. Cootie Catcher, Wake Up Nebula, and Change To Fire (the solo project of Blue from Wake Up Nebula). I'm mostly focusing on different compilations at the moment. I have one that I am in the process of getting together, and a few other ideas that I will work on afterward.
Gavin: You're currently in the process of coming up with a compilation album from across the US. What's the story behind that?
Brad: I've always loved and wanted to help other bands get their names out there. I'm working on putting together a four-disc compilation series of local/unsigned bands from all over the United States. The discs are broken up into the U.S. time zones  --Pacific, Mountain, Central, and Eastern -- and so the bands I pick will be on their corresponding time zone's disc. There will be about 20-25 bands on each one. When all four discs are full and ready be unleashed to the world, they will be hosted on Bandcamp for free! I'm still accepting submissions from bands. If you want your band on it, shoot me an e-mail to: YNFBRecords@hotmail.com.
Gavin: Aside from Wake Up Nebula, what other releases have you had since starting?
Brad: Wake Up Nebula and Change To Fire were my first two albums released through YNFB Records. I recently put out a three-way split EP between Wake Up Nebula, Cootie Catcher, and Change To Fire, as well.
Gavin: Are there any plans to expand the label at this time, or just mainly sticking to what you've got going for now?
Brad: Right now, it's gonna stay small and simple. I'll just be helping out friends, doing stuff for my bands and put out concept compilations as much as I can to help out other small bands.
Gavin: What can we expect from YNFB over the rest of this year?
Brad: Definitely keep an eye out for the U.S. local bands compilation. I'm hoping to wrap that up soon! I'm also working on a new Cootie Catcher album, Wake Up Nebula just started writing for a new album and I am working on a couple of other cool secretive things, too!
Gavin: Aside from the obvious, is there anything you'd like to plug or promote?
Brad: Check out the Website so you can keep up to date with compilations and other releases, "Like" YNFB Records on Facebook, and check out my bands, Cootie Catcher and Wake Up Nebula.



| | | | |
| --- | --- | --- | --- |
| Follow Gavin's Underground: | | | |