Today, we're looking at six different local releases out, and for a change, most of them are debut albums! --- There are only a couple of older ones, but mostly new with a few shows to boot, and we're gonna start with a release from August that slipped by us from SLC post-punkers The Jingoes. Taking a page from The Clash, to some extent, the band are socially and politically charged with songs like "The Ballad Of Alberto Gonzalez" and "How We Won." Made up of Eric Uquilas, Mark Dorward, Mike Sassich and David Bach, the group have gotten some decent buzz around the city for their live shows, and have now capitalized on it with their full-length self-titled debut. Definitely worth checking out.
We've got a bunch of albums that came out last week with no release shows, the first from Erich Newey. If that name sounds a little familiar, it should -- Newey is the keyboardist from Fox Van Cleef (who we'll have more on later this month). In the midst of recording material with the band, Newey released this solo six-track EP Acoustic of material he'd been holding onto over the past three years, working with engineer Brook McKee with backup vocals provided by Josaleigh Pollet. You can download the entire EP at a name-your-own-pricetag on his Bandcamp.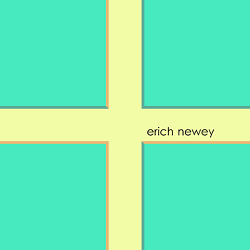 Next up is the latest from Sam Burton, whom you might remember as one of the musicians who came out of the Spy Hop label a few years back. He's back and working with Chrhonic Records to release this five-track EP titled Herd Behavior. The EP has been described by the label as "gut-wrenching beautiful songs,'' which is a pretty fitting title as these are about as bareboned and honest as you can get. Most of them are simply Burton with a guitar, perhaps with a little bass and harmonica to dress it up on occasion -- a really nice departure from his prior works, and a fitting kind of album for the season. It may just be an EP, but this is a must-have for the year. You can pick up a physical copy from the label for $3, or download for free via directions on their Website.
Moving down south to Orem, we've got the debut release from Dustin Christensen. An acclaimed name of the Velour indie scene, the alt-folk singer/songwriter (seen above) built up a steady following and managed to turn most of his live shows into singalong sessions. The last time we heard from Christensen, he released the Live EP back in December 2010, but now he's returned in full force with his full-length album Highway Lines. This is a solid piece of work, on par with the likes of Parlor Hawk and Joshua James, and rightfully deserves the recognition that comes with it. This album, specifically tracks like "Where Does The Time Go?" and "Even Now," should be in rotation at KRCL and featured at KUER. This is a man to keep an eye on. You can purchase the album for download for $10 or the physical copy with add-ons for $15 via his Bandcamp Website.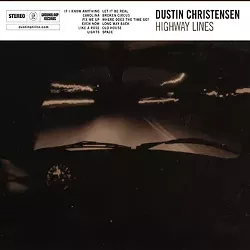 Transitioning over to the release shows, we'll start with the debut release from YYBS. A four piece alt-indie band we've covered on here before, the group have been gaining a great following among both the all-ages crowd and the barflies, earning respect from their peers by working tirelessly doing live shows almost every week. After a good six months of recording, the band is ready to push their debut self-titled EP. YYBS will actually be playing as part of SLUG Magazine's Localized series tonight at The Urban Lounge, which they've turned into their release show for the album, playing alongside Long Distance Operator and The Suicycles. Show starts at 10 p.m. for just $5.
And finally, tomorrow night we'll see the latest release from All Systems Fail! One of the few bands whose albums you won't really find anywhere on the Web due to their taste in releasing and record companies to work with. Seriously, you'd have far more luck thumbing through the racks at Raunch Records for an hour than you would searching online for a day. But the hardcore punkers have kept the local crowd demanding more for years as the band quickly approaches their 10th year running. The latest release from the group is a self-titled split LP with Apatia No out of Venezuela. Aside from the music, the cover art and vinyl are absolutely superb. You can celebrate the release with the group tomorrow night at Burt's Tiki Lounge along with Never Never and Come On Die Young. Just $6 starting at 10 p.m.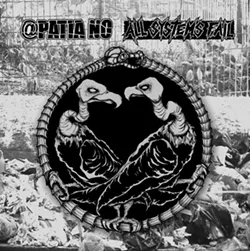 Head out, love music, buy local!