One of the featured authors for the Utah Humanities Book Festival, Charles Euchner, will make appearances today and tomorrow, including a workshop for writers. ---
Today, at 4 p.m., Euchner, the author of Nobody Turn Me Around -- a narrative account of the 1963 March on Washington, will talk about the civil rights movement and the writing process at Calvary Baptist Church (1090 S. State). Later this evening, at 7 p.m. at The Leonardo in Library Square, he'll discuss the need for heroes in meaningful storytelling.
Of special interest to writers: Euchner will present a five-hour writing boot camp tomorrow, Saturday, Oct. 22: from 12 noon-5 p.m. at the Country Inn & Suites, 999 N. 500 West, West Bountiful, CountryInn.com/bountiful.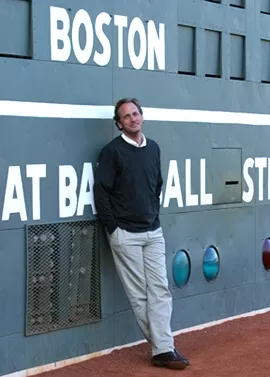 The course, offered on a donate-what-you-can basis, will cover Euchner's "Writing Code," a brain-based approach to mastering writing. He'll also take writers through the crucial steps of storytelling. For more information about The Writing Code, visit:
TheWritingCodeSystem.com/