We've got four local albums to talk about today, one surprise entry and three release shows over the weekend. --- So we'll start with the surprise album from Flea Circus. This is the latest project from hip-hip singer/producer (and owner of Dreamboxx Studio) Frank Lofty. For this project, he teamed up with producers Robert Almaguer and Santiago Garcia out of Austin to put together a full-length album with a backing band. Remix Tape can be downloaded entirely for free off Bandcamp, and performances have started happening around the city. It's worth at least checking out.
Next up is the latest release from SLC rockers Starmy. If you flip through this week's issue, you'll see that some schmuck (me, oh my) already wrote about the group and their latest release, so go check that out for more details on the band and their time putting together the album Blue Skies Abound. So we'll get right to the shows. Starmy is actually having two release shows this weekend, the first being an all-ages show tonight at the Skate 4 Homies Warehouse (510 W. 200 North) for just $2, playing along with Advent Horizon and Last Man Standing starting at 6:30 p.m. Then tomorrow night at the Urban Lounge for the 21-and-over crowd, they'll be playing with The Suicycles and the Samuel Smith Band for just $5 starting at 10 p.m.
Since we've already moved onto Saturday, that brings us to the other release show that night from Amelia Dawn. The South Jordan alternative-folk rocker kinda just "appeared" in the public eye back in August with the launch of her social media Websites, and only one track of music ("Dirty Little Secrets") being used to promote her and her debut album, Letters. She's definitely playing into the solo singer/songwriter role, but the main track doesn't do much to impress, and without the rest of the album we can't really give you an honest endorsement or rejection. Your best bet is to go check out the show and decide for yourself. She'll be playing at 5 Monkeys tomorrow night along with Morrow Hill, Tommy Gunn and What You Destroy; $5, starting at 8:30 p.m.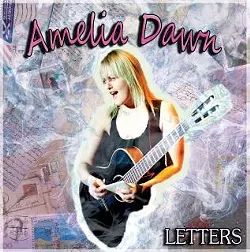 And then on Sunday, we'll see the latest from heavy rockers American Hitmen. The group (seen above) have had a pretty steady career in Utah with their debut self-titled album coming out in 2009 along with two EPs and a live album, not to mention a decent following online. Now they're back with their sophomore release, Soundtrack Of Violence. Tracks hit their ReverbNation page a couple of months back, and to be honest, it's a nice progression from the first. It's not going to be every loud rocker's cup of tea, but it's worth checking out. You can catch them at their release show on Sunday at Lazer Quest ... no, that's not a typo, they're holding their release show at a lazer-tag arena. From what we can tell, the show is free and the album will be on sale for $10. Take some extra cash, just to be sure.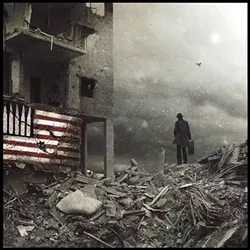 Head out, love music, buy local.