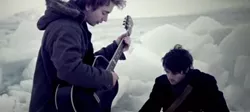 We've got seven releases to talk about today, three of which try to milk the triple-11 date on their advertising. --- We'll start with a few that slipped passed us on the radar, and the first one is from the Christian hardcore band Willows. Yes, I know, I know, I know. There are one too many arguments from both sides of the aisle that the two shouldn't mix and that many attempts in the past have been failures (with the possible exception of Living Sacrifice). But some bands continue to do it because there is an audience for it, especially here in Utah. Last week Willows released their debut EP Walk Home. If you're a metal head, you should at least give it a listen.
Moving onto dubstep, we've got two that came in last week from the same performer, Grimblee. There's not a hell of a lot to research on this guy as he's made an effort to keep his history and career out of the spotlight to a degree, but in the past couple of years, he's started to become a real player in the SLC music scene and with underground shows. Making the extra effort, he released not one, but two, albums last week: an EP with Mr. Vandal entitled Suspects, and a full length of his own work called I Hate Derek. You can check them both out via his Bandcamp site along with a third set of works called Fast Forward.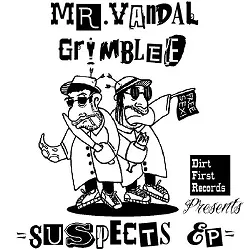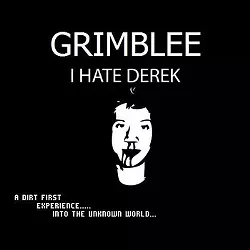 Next up is the debut album from Orem-based hardcore metal rockers
Sea Swallowed Us Whole
. If you wanna talk about a band who has gone through a ton of setbacks, this would be the example of taking the long road to glory. The group has been together for over three years and has built a loyal fanbase out of Utah County, but the members themselves have had to endure several lineup changes, some of the worst experiences with promoters and canceled tours due to traveling setbacks. We can only hope they've got their act together this time around as they released their full-length debut album
I Am Poseidon
. The group is finishing up a tour, but you can snag a copy off iTunes, or for $7 off their
Bandcamp site
.
Moving on to actual shows, you'll notice many have latched onto the 11/11/11 theme in order to promote their shows, and none greater than Provo's own
The Moth & The Flame
. The duo of Brandon Robbins and Mark Garbett (seen above) are no strangers to the Utah County music scene, having had a hand in several acts over the years and have played their own parts in the rise of the indie scene coming out of Provo. The two got together last year as a last-minute act and started collaborating, working on their self-titled debut album for over a year. The label itself has picked up a lot of traction from the release of the "
Lullaby II
" video and the art instillation on the south end of the BYU campus. You can catch the duo and pick up a copy of their debut release tonight at Velour, playing along with
Book On Tape Worm
and
Soft Science
. Just $5, starting at 8 p.m.
Headed back up north to SLC- we've got two more in town hooking onto the calendar date theme. The first is over at Kilby Court, where we'll see the full-length debut album
Bridges
from
The Anchorage
. Honestly, there's not a lot out there about the band other than every member has their own side projects and bands they participate in, and that the group released an EP last year called
Overkill
. The group label themselves as ska/alternative/reggae, which sounds okay but drifts more to pop/rock you'd hear on X96 over the past five years. You can catch them at Kilby Court tonight playing along with
Storming Stages & Stereos
. The show is completely free, starting at 8 p.m.
The third show comes to us from ambient rockers
Huldra
. Definitely one of the more experimental bands you'll find in the metal scene, Huldra have earned a reputation for giving you your money's worth by putting on a full show. None of the 30-minutes-and-gone crap that many bands have been pulling off lately, they'll give you a full hour! That's mainly because the five-piece have songs that stretch well beyond the 10-minute marker. Their debut EP
Signals From The Void
may just be five songs, but the entire album runs over 40 minutes, with songs bending and twisting from soft and thoughtful to loud and face-melting. This is a must-have for any rock fan. You can catch them tonight at Burt's playing alongside
Monarch
,
Dustbloom
and
Hypernova Holocaust
, all being filmed for Comcast! Just $7, starting at 10 p.m.
And then finally this Tuesday, with no release show, is the debut EP Taste Us from the duo Bellrave. If Bellrave sound familiar, they should! It's the latest project from keyboardist Allison Martin, who has now joined forces via NYC with Allister Marx to make this brand-new set of electronica/synthpop music. Yeah, they may be thousands of miles apart, but the wonders of the Internet have made the project possible as they'll officially put out this brand new 4-track EP. You can find tracks on their Facebook page right now, and look out for the download to come around on Tuesday.

Head out, love music, buy local!