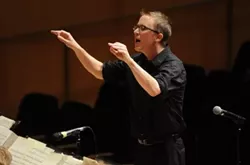 The final month of 2011 is upon us, which usually puts a lot of bands at a crossroads about their releases. --- Either put it out now and fulfill all the work you did over this year, or wait until next year and pick your release date for whenever suits you best. Most go for the latter, but some aim for holiday shopping, so we'll see how the next few weeks turn out. We're going to start with a few that have already come out, and the first is by Levi James Lebo. That name may sound familiar to a lot of local rock fans as a SLC-based guitarist and experimental producer, more prominently from the rock trio of White Hot Ferrari. The band has been working on an album for a couple years now, but it seems in his spare time Lebo has been hammering away at this solo-piano album called Autography. Probably one of the weirder secrets to the Utah music scene is how many people create darker-tone piano compositions in their spare time, which is an entirely different subject around how eclectic Utah musicians really are, but you'd be surprised how many of your favorite local groups start their work on the keys before putting it to strings and a distortion pedal. Lebo has created some beautiful instrumental arrangements with little flash and flair; it's definitely worth listening to. You can download the full album for free from Lebo's Bandcamp page.
While we're on the instrumental kick, next up is the latest release from Dave Chisholm! Before you say it, yes, Chisholm moved to NYC last year, but he's still kept his roots in SLC. The last time we heard from Chisholm (seen above) was his jazz-oriented 2010 EP, Radioactive. Since then, he moved to NYC to seek out his masters, but he just couldn't keep still while studying and over the past year he's put together this seven-track follow-up EP, Calligraphy. Chisholm yet again pulls together a fine pool of talent, combining both jazz beats with some rock riffs for an album that feels more improvised than planned, which is part of the charm. You can pick it up for just $8 off Amazon, iTunes and Bandcamp.
Next on the list is the latest combination release from Chthonic Records. It's a rather strange formula that the local label has implemented with its artists, but it's garnered them attention from both indie music blogs and music lovers looking for something new without having to commit to a single artist or band. The album Dead House is a three-way-split album between Timothy Boulanger, Sam Burton and The Awful Truth, essentially sandwiching what would have been three moderate EPs into a single 16-track album. You can download the entire thing for free off the label's Bandcamp page, and we highly recommend checking out all three musicians separately.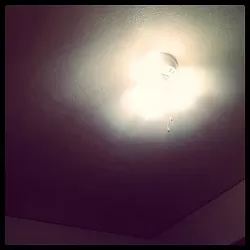 Which finally brings us to the only release show this week and the latest release from Lake Mary. Essentially, this started out as a side project for guitarist Chaz Prymek in early 2009 to play with friends and create rhythmic harmonies in an acoustic setting, which brought about the debut self-titled EP that June. Of course, Prymek has been involved off-and-on with several other projects like Bramble and The Devil Whale, so releases and shows have been occasional, at best, over the past few years. We didn't even hear new material until earlier this year when he did a split album with Jordan Knecht back in May. But now, Prymek is back with the follow-up EP Sheep Dog. The album is just five tracks but it's a very acoustically ambient recording, featuring people like the aforementioned Knecht, Tony Dazzleship, Logan Hone, Amelia Mathews-Pett, Mitch Short and Andrew Shaw, to name a few. Lake Mary has definitely become a group effort that must be paid attention to. You can catch Lake Mary tonight and pick up a copy at Kilby Court for the release show as they play along with The Eric Rich Ensemble and Bearclause. Just $6, starting at 7 p.m.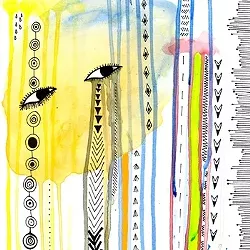 Head out, love music, buy local!