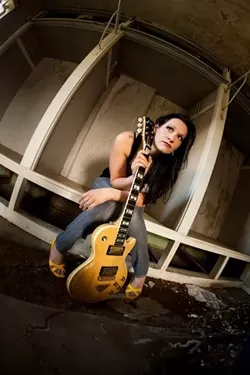 Looking at local releases this week, it's all release shows for you to check out, all between Provo and Logan. --- First up, we'll see the debut release from acid-jazz/soul group The Chickens. This seven-piece ensemble got their start in early 2010 as an all-instrumental group, hitting their stride with the jazz crowds and mainly performing as an opening act around town. They started putting together their self-titled debut album over the 2011 summer, working closely with Brad McCarley at Salt Lake Recording Service to bring out the live sound. The album, complete with classic Utah photography smashed together, will be avaliable tonight as the group takes over Bar Deluxe with special guests Shaky Trade. Tickets are just $6, starting at 10 p.m.
Tomorrow night, we have two release shows, the first down south in Provo at Muse Music where we'll see the debut hip-hop release from Chance Lewis. One of the CW writers just happened to pen something on Lewis and his album in last week's issue, so go check out that article to read more. You can snag a copy of the Underdogg EP while you catch Lewis playing with Apt, Yze, Hurris & Gig and MC Untytled, all DJ'd by The Crate Dwellers. Just $5, starting at 8 p.m.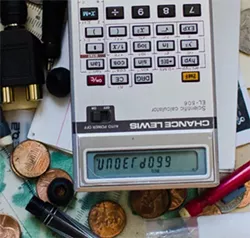 Meanwhile, at the brand new Music Garage we'll see the debut release from Isle Of Skye. The duo of Christian Arial and Terrell Brady formed the band in 2007, playing mostly small shows in coffee shops and private parties, honing their sound and working with an array of various musicians. They kinda run the gambit of sound, touching mostly on Celtic rock, but they hit jazz, classical, blues and even roots country, at times. The duo hired 13 different musicians to put together their debut album, Caber Toss. As a fun side note, this album was being worked on at Midnight Records while the roof collapsed on the studio. The album is at least worth a listen. You can catch the release show (389 W. 1700 South) as the duo will play solo and most likely have guests joining them. It's totally free, but there is a suggested donation of $5 at the door.
Finally, we skip ahead to next week and pick back up on Wednesday the 14th up in Logan, where we'll see the release party for Katie Jo. The solo singer/songwriter (seen above) is no stranger to the local music scene, having performed in various groups since she was 15. Aside from entering poetry and songwriting contests, and being a backup vocalist for The Sun House Healers, Jo has become an accomplished solo artist in Logan, and has gotten around the state from time to time. Now she's ready to release her debut full-length album, Broken. You can pick up a copy at her release show happening at Why Sound, playing along side Josh Johnson, Tim Nielsen and Hilary Murray. Just $5, starting at 8 p.m.
Head out, love music, buy local!