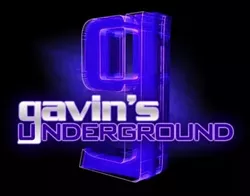 It's been a while since I've been able to get to a proper hip-hop show in SLC; not like I've been avoiding it, it's just hard to nail down a show when the lineup changes frequently. --- Case in point: GZA, the Genius, Allah Justice and every other nickname he goes by, was supposed to come play the Urban Lounge this past Friday, but bailed on the show and left the evening questionable. However, some of Utah's finest stepped up last minute to fill the night.

Filling in for the evening were brilliant performers like Emerson Kenendy, Dumb Luck, Sick Sense & Skinwalker, and Yze and Pat Maine who took over the headliner spot. Grab a drink and kick back someplace warm as today we interview all six in the final concert coverage post of 2011, all with over 200 pics of the night for you to check out here.
Emerson Kennedy

Gavin: Hey, Emerson. Tell us a little about yourself, and what got you interested in music early on.
I'm the second-to-youngest out of seven kids that were born in Brooklyn, New York, and relocated to Brownsville, Texas, then Fruit Heights, Utah, when I was about eight due to a "premonition" my mom had shortly after her divorce. She was a single, half-Puerto Rican half-Malaysian mother raising seven mixed kids in Utah. My mother grew a huge affinity towards country music with her short time in Texas. She played it through the house nonstop and I remember that being the genre that introduced me to music. So the first songs I was playing nonstop was "Burning Bridges" by Garth Brooks, anything by Alabama and The Judds. I like to think that's where most of my current melodies stem from, the simple note choices and messages in popular country music back in '88-89. Growing up in Utah gave me the opportunity to feel a little out of place and be comfortable with that. That was one of the things I was most grateful for with my upbringing. You grew accustomed to being different, it was a large motivator and a huge benefit. Rap music has a lot of walls and a lot of artists' projects are determined by what they don't wanna sound like and what they don't want to be perceived as. Being different allowed me not to care, it was just innate. I just wanted to make music according to me. So after a short stint at "L.A.R.S" (Los Angeles Recording School) when I was 23, then I moved back to Utah and have been making music since.
Gavin: What drew you toward hip-hop and rap and how did you come to get involved with the music scene?
Emerson: My love for country music soon translated into appreciating different genres. First alternative -- Smashing Pumpkins, Radiohead -- then I got heavily into ballads from Bonnie Raitt, Elton John, Sting, etc. But my love for hip-hop was created by a producer named Timbaland. I would hear how he put instruments together for artists like Ginuwine, Missy Elliot, Aaliyah and fell in love with the beat more so than the actual song. So when I was at Utah State, I got a bootleg version of Reason, which is a beat-making program that I started fooling with. Thanks to my mom forcing me to take piano lessons when I was younger, I understood enough about note selection and chord progressions. That rhymed! So after about a couple years of trying to emulate Timbaland's production, I found my own sound and was giving it to friends that I knew enjoyed rapping. Now it was only a matter of time before my selfishness took over and I wanted the whole song for myself. So I tried to teach myself how to rap by listening to a lot of Jay-Z and other popular emcees at the time; just so I could have the project be all mine. After returning from music school, I taught my childhood friend Wesley Thompson a couple of things that I learned and we formed a production team. Wes turned out to be 10 times better than me and now he is my producer for almost every Emerson Kennedy song you hear.

Gavin: How was it for you breaking into the local music scene and playing shows around the city?
Emerson: Nobody really knew my music that well. But after a couple of trial-and-error songs, I had the idea to make an album. So when I was researching studios to record at, I stumbled upon a studio in Ogden named Studio 801 with an in-house engineer named Jason Rodriguez. He took a liking to how different my music sounded to him. Just so happened that he ran a music festival in Ogden every year at the amphitheater. He was kind enough to invite me to play it. After I got done urinating myself, I accepted. Looking back on that now, it's crazy to think how much he believed in an inexperienced kid. I owe a lot to him for giving me a start. Shortly after that performance, a man named V/O who runs a lot of promotion in the Salt Lake area gave me an opportunity to perform at the Hotel with my good friend Dean Risko. After that, it just had a snowball effect and now I am lucky enough to pick most of the places I want to play.
Gavin: Rather than releasing full-length albums or EPs, you've focused simply on singles. What made you decide to do releases and videos in such an old-school style?
Emerson: I tried releasing an album named Shotgun Wedding in 2009 and nobody cared. Seriously, sounds funny but it's true. But I took it as a lesson learned -- nobody is gonna care unless you become recognizable. So I realized current music marketing has changed drastically for the unsigned artist. You can't just make mixtapes and hope to slang out of the trunk of your Monte Carlo anymore. Everything is visual. Blogs, vlogs, social media, etc. So after how much work we put into the Shotgun Wedding album and it went unnoticed, we vowed to never make that same mistake again. Luckily, Jason Rodriguez is a computer-design expert and knew a lot about video software and editing. I've always known that you have to make your surroundings work for you, and that's what we planned to do. So after taking a short hiatus after the first album, I decided in 2010 I'm just gonna work my ass off at trying to get better. Better melodies, better production, better writing. Everything! 'Cause even though I'd like to blame Utah for not noticing my efforts with my first album, it just wasn't realistic. I felt I could do a lot better. I've never really compared myself to the local talent. I felt like that was a recipe for disaster. Why compare yourself to people in your same position? I compared my music to my current idols I was looking up to in the same genre -- Kanye West, Kid Cudi, Lupe Fiasco -- and it wasn't adding up. It just wasn't good enough. If I were to make this a reality, I had to produce a lot better-sounding music altogether. So 2010 was all devoted to improving. Then when 2011 came around, I had a sit down with Jason. We both planned to come out with as many music videos as we could that year. We had to remain visual. Had to make it easy for people to view you if you wanted to have a lasting impression on anyone. So we took the same approach to the videos as we did with the music. In late January, I teamed up with two of Utah's well-known rappers Pell and Moise Bently to shoot a video for a song we did called "Spotlight" and that helped with a little notoriety for me. It was like having two people that are highly respected with their craft saying, "This kid's okay with us." We got all the way to October when I realized it was time to take a step back and maybe we've been seen by enough eyeballs to start working on a new project.
[image-x]
Gavin: What do you think of the public reaction you've had to both the single and videos over the past few years, and what kind of impact does that have on you as a performer?
Emerson: Public reaction was split. Thanks to Jason, aka Lyve1, he brought a really different visual aspect to my music. I'm a control freak and he understands that. But we reached a good middle-of-the-road relationship and I feel like we've got something good going. The main focus was to put videos out that have visuals that haven't been regularly seen before, and anytime you do that some people are gonna love it and some are gonna hate it.
Gavin: Have you given any thought to doing a proper album or are you comfortable with the way you're doing things now?
Emerson: Wes and I have decided that sometime second quarter in 2012 would be a perfect time to release an album, so we've been currently working on what the new sound should feel like. We're incorporating a lot of live instruments and the songs differ quite a bit from what you've heard from us before. There will be a mixtape that is a based on a completely new concept of making music being released on Valentines Day. I'm in pursuit of a perfect album, and I think I would discredit my listeners and myself if I gave them anything else. So trust me, I'm taking my time, but I hope that every song and the feelings evoked while listening will be well worth it.
[image-x]
Gavin: Beyond recording and making your own music, what other projects have you been working on?
Emerson: Other than music, lyve1, Wes, and I have started a company called "The Fourth World" that specializes in video and music production. Wes and I moved into a studio in North Salt Lake and have been dealing with a lot local acts and just diversifying our sound and experience. We started a little ritual called "Songs On Sunday," where we put the most random musicians together for a collaborative effort and release it on Sunday, for free -- just so it gives artists exposure and breaks some walls down in a really clicquey scene. My music is ever evolving because I'm ever-evolving. I put a lot of real-life situations in my music as a coping mechanism and an outlet and hopefully, that has a ripple effect with the artists we work with.
Gavin: Moving on to statewide stuff, what are your thoughts on the local music scene, both good and bad?
Emerson: I used to stick my nose into a lot of the happenings on the scene in Utah. I learned quickly that that wasn't the best approach. The more you're focusing on others, the less you're focusing on yourself, and you sacrifice progression at that point. In any scene there is a lot of maturing to be had, but Utah is unique. You take a state that hasn't been recognized at all for its hip-hop scene and take a lot of rappers in this state that want to be recognized and it can cause for some really weird tension. At least, that's what I got from it, and I'm not a negative person. I try my damnedest to focus on the positive when it comes to all things. I was on the phone yesterday with a good friend and fellow musician Johnny Utah and he said the most relevant and accurate thing I've heard. He said "he just doesn't understand the bloated amounts of self worth a lot of rap artists have here." Now that's not exactly how I feel, but it's in the same ballpark. But I don't blame Utah, I blame the commercialized side of rap that has aspiring artists thinking that they have to sell millions to be successful, and when that's not happening or you're not seeing that dream come close, it can make for a lot of frustration between a lot of people in a tight-knit area. That's the negative; the positive side of Utah hip-hop is beautiful. I love the fact that I can walk into any performing venue in Utah on any type of night and artists there are completely genuine about giving me support. I make really vulnerable music, and that can be either intimidating or corny to a lot of fellow musicians but it still doesn't stop people from acknowledging my passion. The unity of a few definitely outweighs the negativity of many for me. I love this place, the negative and the positive. You just have to be careful on how much you take in of both.
[image-x]
Gavin: Is there anything you believe could be done to make it more prominent?
Emerson: I'm not sure there is a specific way to make our scene more prominent. I just think it'll be a ripple effect if someone does find a way to break out and have extreme success. Then the nation would be okay to look at Utah as a talented state. It'll just be a snowball effect but the artists have to be ready. I know a lot of guys that rap really well, I know a lot of guys that make really good songs. I don't know many that do both. I believe someone will come along. Maybe next month or in 10 years that will have a great combination of both. So when were ready, I think we'll get the recognition we deserve.
Gavin: Not including yourself, who are your favorite acts in the scene right now?
Emerson: There are some people I listen to because they are friends, and some people I listen to because I genuinely love their music. Out of the people who I'd love regardless of association or not, I would have to say Blox, Calico, Smash Brothas, Dean Risko and Pell. I think all these guys have a definitive sound and know how to make the right type of music. But I could talk all day about guys that I know in Utah who I look up to. So the short list would be people like Taskrok, Moise Bently, Eli Ace, Hi-Def, and plenty more.
[image-x]
Gavin: What's your opinion on the current airplay on community radio and how it affects local musicians?
Emerson: My opinion on local radio is not gonna make a lot of people happy. I know this is a surprise but I like it. Now I have a lot of rappers that might not be too fond of U92 and its recognition of locals and music selection. But I realize its a business like anything else is. It has to play certain types of music in order to remain profitable. I mean, I don't necessarily like what Wal-Mart does to communities and mom & pop shops but I bought a DVD player there the other day cause it was the cheapest. It's a business. If you don't necessarily like that station, Utah has good options like KRCL with Roots Rawka and DJ Planit who spin great music and progressively look for local talent to support. One of the biggest local opportunities I've had was to freestyle on KRCL thanks to a fellow emcee Syncronice. For weeks after that, I had people telling me that they loved what I did and have never heard me before. We have what we need here and I'm extremely appreciative for that. If you had to point out something that can improve, I guess I would like more diversity, but that's just being nit-picky.
Gavin: With so many sources out there to get music off the Web, both for publicity and sharing, what are your thoughts on putting out free tracks for anyone to listen to?
Emerson: I'm familiar with the term "never do what you love and are good at for free." Now even though I love that quote, underground music is a different animal. If you want to get known or be profitable, you have to release a couple things for free. People aren't gonna spend money on something they have no idea what it sounds like. It's the same reason Costco gives out free samples on Saturdays. Hopefully, you stumble across my music for free, and are willing to pay for a lot of it later.
[image-x]
Gavin: What can we expect from you going into next year?
Emerson: Look out for my mixtape on Valentine's Day and my second full length album around May. I promise you I'm currently putting my all into both of these projects to not have any regrets when I play these back in 10 years. Passion via audio!!!
Gavin: Is there anything you'd like to plug or promote?
Emerson: I'm not a big promoter. I leave that up to my team, but if you'd like, check out my Twitter or my Facebook. Mostly, I would just like to thank my team and my two major inspirations for making music. First, my mom, and secondly, Jodie Winterton, who inspired me to convey real emotions about real-life interactions. And thanks to you, Gavin, for proactively seeking this interview from me and helping me out with this pipe dream of mine. Peace and love everyone. Kennedy Season!!!
Dumb Luck
[image-x]
Gavin: Hey, man. First off, tell us a little about yourself.
DL: Well, my name is Dumb Luck. I've been doing hip-hop for around four years now, locally and out of state. I've played with or met nearly all the other local cats doing hip-hop in Salt Lake. I'm a battle rapper as well as a writer, and have had the privilege of meeting and performing for a lot of my influences and big acts. Hip-hop is my life and it has been for nearly 16 years.
Gavin: What got you interested in music, and who were some of your favorite acts and musical influences growing up?
DL: I was in second grade when I fell in love with hip-hop. I saw Jurassic Five's video for "W.O.E." and I went out and bought the album Quality Control. It was actually the first CD I ever hand-picked for myself. I was like seven and I knew that hip-hop was what I wanted to do. Early influences were J5, 2Pac, Del, The Roots, Eminem -- of course -- Wu Tang, Method and Red. Then I got into more underground stuff like Aesop Rock, Mr. Lif, MF Doom, Cage, Cannibal OX, Binary Star, RJD2. But I've listened to it all, from Dirty South stuff to mainstream shit. G Unit, The Game, T.I., Lil' Wayne. All of it influences me in some way. My favorite shit as of the last couple of years though is Sage Francis, Eyedea and Abilities, M.O.P., Jehst, and Wax.
[image-x]
Gavin: What drew you toward hip-hop and rap, and how did you come to get involved with the music scene?
DL: I've always loved hip-hop but never tried it until a good homie of mine, Phil Maggio, and I started kickin' it a lot. He would always freestyle, and one day I tried it and I sucked. I didn't have a radio at the time in my car, and I had just bought MF Doom's instrumental album Metal Fingers, so I would just listen to that stuff and try to freestyle while I drove around from work and school and I just couldn't get enough. I wanted to be better, better than Phil, better than other people, better than anybody. It just kept growing from there and I haven't stopped since. That was the summer after I graduated high school in 2007.
Gavin: How was it for you breaking into the local music scene and playing shows around the city?
DL: It was crazy. All of a sudden, I had people hittin' me up to do shows and stuff but I had never written anything, only freestyled. Then my homie Aaron from a band called Devine Write sat me down and forced me to write a track to this bass line he had. In one week, I got the track done and played it the following Friday at a show they had. Six months passed, and I didn't really know what to do. I didn't know anyone in the scene, didn't have beats or a way to record. Then I met my good homie George Life and he started getting me on his shows left and right. For a while everyone thought I was in SEM, when I was just rolling with George, Blu, Aspect and Blosi strictly out of friendship. After I proved I had some talent, people started throwing me shows. But one thing that really helped was battling. I've been holding it down in Salt Lake on the battle tip for a while now. That always helps people realize what's up.
[image-x]
Gavin: What was it like for you gaining a spot on the Alive & Well tour early on and being able to tour around the country with fellow SLC performers?
DL: The Alive & Well tour was what really made the decision for me. After that, I knew that I wouldn't stop doing music until I died. I only went on the first stretch throughout the Northwest and West Coast. It was 20 days on the road with super-talented and down-to-earth people, having fun and living the dream. It showed a lot if you could roll up to a spot where no one knows you, has heard about you, or cares about you, and by the end of the show sell some merch and have people become longtime fans. It showed me what I needed to work on and fine tune in my own routine. Plus it gave us all kind of a lifelong bond as a crew. I actually met my girlfriend through a friend that came on that tour with us. What up, falupa! Needless to say, it was a life-changing experience.
Gavin: A lot of the music you've put out has been on the down-low, some only available via Soundcloud files. What made you decide to go more underground with releasing music than traditional EPs or singles?
DL: HaHa! You don't know the half of it. I got so much more material than anyone realizes under my belt just waiting for its time to come. The reason I haven't released a lot of stuff is because I'm not 100% confident in it. A lot of my older stuff was me learning how to write and falling into my style and I didn't want to prematurely release some sloppily put-together project with the voice of a high school kid. So I was patient, kept writing, kept learning, and then I met Linus Stubbs. I started working on the project with him right when the Alive & Well tour was happening. And I have 21 tracks that I'm very confident about. The album titled Social Introduction will be dropping in April, shortly followed by a landslide of previously unreleased and new material. 2012 is Dumby's year, mark my words.
[image-x]
Gavin: You've earned some rep for freestyle battles and have a number of videos floating online of your work. How is it for you having that kind of attention on your music, and how hard is it maintaining that kind of rep?
DL: It's bittersweet, man, cats are always runnin' their mouth. Sayin' this and that, oh he lost so he's not the champ, blah blah blah. All I have to say about battling locally is that I've remained at the top of my game for over two years. I had some sloppy battles that I deserved to lose, I've had some robberies when it came to judging, but I've done more in the last three years battling than any other rapper in Salt Lake. I've won the major battles like Summer Jam and Cinco de Mayo, and little battles scattered through out the dive bars. If you want some, come get some. I'll eat you up. End of story. As for the videos, I'm still learning. I have many more planned out, many more coming -- at least two full-on music videos before the album drops. I shoot and edit everything myself with the help of a good friend, so it's low budget but self-made. Definitely more to come.
Gavin: Since you brought it up already, what's the status of the album as it is now?
DL: The album is finished, it just needs to be recorded properly and mixed and mastered. I'm in the process of setting an exact date now for the release, which will be around mid April 2012. Me on the mic, Linus Stubbs on production. This is my debut album so I'm very excited to do it with a producer of such caliber. I'm blessed. Together, we're called Def Letter, and will being rockin' a stage near you very shortly. Be prepared.
[image-x]
Gavin: After it comes out, have you got any plans for a tour, or will you stick to Utah for a while?
DL: I'm planning on setting out on tour directly after the album release. I haven't started booking it yet but I have homies who owe me shows scattered throughout the States and I can be pretty damn business savvy when needed, so I look forward to seeing what kind of tour I'll put together for myself.
Gavin: Moving on to statewide stuff, what are your thoughts on the local music scene, both good and bad?
DL: I feel like the same thing that makes it good is what makes it bad. Salt Lake is a melting pot waiting to blow. So every artist is forced to be unique and creative since it's such a small town, and it makes people push harder to be on top. But in the process of trying to push to the top, they clamber over each other like crabs in a bucket, always trying to outdo the other one, or make sure the other crew knows that your crew is doing it bigger than them. I don't concern myself with local stuff like that too much, though. I got my crew, I got my supporters, and I got bigger ambitions than to focus on just local aspects of music. No matter where I go, though, I put it down for Salt Lake.
[image-x]
Gavin: Is there anything you believe could be done to make it more prominent?
DL: I think if people stopped focusing on being number-one in Utah, and started trying to focus on bigger and better goals, it would benefit all of us.
Gavin: Not including yourself, who are your favorite acts in the scene right now?
DL: I really like what my team's been doing lately. Pat Maine is always killin' it, SynchroNice has the battles crackin', Yze is innovating a ridiculously sick style of his own right now, My homie Grimblee is killin' the dubstep game, Pig Pen's grindin' hard on tour, as always, Dusk is a God among men, Task is revolutionizing the herb industry, My homie Learical Mindset and Sly just dropped a dope album, Burnell is blowin' the fuck up, My homie Broken is gettin' mad press left and right, and my road dog Linus Stubbs is producing hits everyday. What more can I say? My squad's killin' it right now.
[image-x]
Gavin: What's your opinion on the current airplay on community radio and how it affects local musicians?
DL: Do you mean like KRCL? 'Cause if so, Roots Rawka been holdin' it down for hip-hop. U92 isn't my thing. I think we need more actual hip-hop throughout a daily basis being played. I wish Roots Rawka had his own station, or more airtime throughout the week. Us hip-hop heads need more than a couple hours at a time.
Gavin: With so many sources out there to get music off the Web, both for publicity and sharing, what are your thoughts on putting out free tracks for anyone to listen to?
DL: I want to make it a goal to release at least one free project every year once I get started. I think it's a great thing, I download an artist I've never heard of -- if it's dope I buy an album; if it's not, then whatever. A lot of my favorite artists release free projects and I think it's genius. If someone doesn't want to pay for an album, toss 'em a link to a free project and see how they like it. It's definitley a different game these days with all the technology we got, but who's to say it's a bad thing?
[image-x]
Gavin: What can we expect from you going into next year?
DL: You can expect me to release at least three projects, multiple videos, shows galore from east to west, merchandise, battles, and hopefully, if everything goes right, Dumb Luck will be elected for president in the 2012 election. DUMB LUCK 4 PRESIDENT!
Gavin: Is there anything you'd like to plug or promote?
DL: Def letter, Linus Stubbs, Alive & Well, my homie Duck Loveless locked up in Philly, and big ups to City Weekly!


Sick Sense & Skinwalker
[image-x] [image-x]
Gavin: Hey, guys. first thing, tell us a little about yourselves.
Sick Sense: According to a quote on my Facebook profile, "I like baseball, movies, good clothes, fast cars, whiskey, and you ... what else you need to know?" Haha, that's John Dillinger from Public Enemies, but on the real, I'm your average 27 year old. I work hard so I can play hard and if I'm not doing either, I'm working on music.
Skinwalker: Born and raised in Salt Lake City so naturally I love to ski. I'm all about my friends, family, and meeting new people.
Gavin: What got you each interested in music, and who were some of your favorite acts and musical influences growing up?
Skinwalker: Ever since I can remember, my parents have been listening to reggae music and my brother Nate got me into the Wu-Tang Clan. My earliest influences were Rage Against The Machine, Metallica, Gang Starr, and The Beatles.
Sick Sense: It was the Beastie Boys that initially sparked my interest in hip-hop. Paul's Boutique is one of the greatest albums of all time! As far as artists that influenced me in the beginning, I would have to say Dilated Peoples, Non Phixion, Atmosphere, Eminem, Jay-Z, Wu-Tang, Hieroglyphics, and People Under The Stairs. There are so many great artists out there, but these are the ones that I listened to heavily when I first got into creating music.
[image-x]
Gavin: What drew each of you toward hip-hop and rap and how did you break into the local music scene?
Sick Sense: For the longest time, it was just about the listening experience. I would lie in bed and listen to various hip-hop CDs while my mom thought I was asleep. Then I bought my first turntables when I was 15 and started spending my free time scratching and making simple beats. That eventually led to writing, which in turn led to a passion for producing and emceeing. Then one Thanksgiving, I met Skinwalker and we started creating music and performing together.
Skinwalker: When I was a little kid I would make mixtapes and pretend I was a KRCL DJ. I was also 15 when I got my first turntables, and when I was 16, I started producing on my friend's computer. As soon as I got my own setup, it progressed from there.
Gavin: When did the two of you first meet each other, and how did the idea to collaborate come about?
Skinwalker: Some mutual friends of ours introduced us to each other and we finally met over Thanksgiving of 2005.
Sick Sense: I was visiting from Colorado and Skinwalker came over and played me what would end up being "Catch Me While I'm Blunted." It was the newest track he had produced. The next day I wrote a quick verse over the "Found Love" beat and after that we decided we should do an album together.
[image-x]
Gavin: What was it like for the both of you working together and what made you decide to go the Emcee/DJ route rather than both of you hitting the mic?
Skinwalker: I'm not an emcee. I don't rap. Haha ...
Sick Sense: My beats are so elementary compared to Skinwalker's so I stick to the rapping game and he sticks to producing.
Gavin: In 2006, you released your debut album, Law & Order. What was it like for you recording that album and what issues did you have to deal with along the way?
Sick Sense: I was still living in Colorado so Skinwalker would send me beats and I would record in my apartment there. Honestly, I can't really think of any serious issues.
Skinwalker: The only issue I can think of is that we weren't together during the recording or mixing process. Regardless, our styles clicked perfectly.
[image-x]
Gavin: What did you think of the public reaction to it when it came out?
Sick Sense: There was a lot of good reception to the album. City Weekly gave us an awesome review and we eventually made their Top 75 albums of the year. It seemed like every person who bought the album was blown away by our sound.
Skinwalker: We threw a series of free all-ages shows after the album came out and every single show was packed with kids we didn't even know. The word had spread.
Gavin: Since then, you've both been doing your own projects while still doing the occasional live show. What made you take such a long stint away from being a high-profile duo rather than capitalize quickly on the initial buzz?
Sick Sense: It has been a long time since we've made a Sick Sense & Skinwalker album. In 2009, we collaborated with another emcee and released an album under the 1st Class moniker, so it's not like we haven't been making music since then. And we've been playing a lot of shows and creating new music here and there. We just haven't packaged it into an official album yet. In retrospect, we definitely could have dropped another album sooner, but at the same time we don't want to rush it.
[image-x]
Gavin: Word has it you're currently working on your follow-up album. What's the good word on its progress and when can we hope to see it?
Skinwalker: We are in the writing phase now and will begin recording soon. We still don't have a name for it but it should be dropping spring of 2012.
Sick Sense: Skinwalker has been busy creating a lot of new beats and I've been writing like crazy! I should be ready to hit the studio in the next month or so.
Gavin: Going statewide, what are your thoughts on the local music scene, both good and bad?
Skinwalker: There's a lot of local talent with promise for a successful music career. At the same time, there are rappers that act like they are already famous. There's more to music than money, fame and image.
Sick Sense: When we played with Swollen Members and Saigon last spring, a girl I met summed it up perfectly: Just because you're local doesn't mean you need to perform at a lesser level. She went on to say that when she first saw us onstage, she thought I was Saigon --because I'm Asian ... haha -- and believed that we were part of the tour. After telling her I was just a local opener, she complimented us on our stage presence and said more local artists need to get rid of that chip on their shoulder.
[image-x]
Gavin: Is there anything you believe could be done to make it more prominent?
Sick Sense: I believe time is all we need. Essentially, we are all pioneers in an ever-developing music scene. As Salt Lake City continues to grow as a metropolis, so does the culture here, too. Over the next 10 years, I truly believe we'll see great strides in art, theater, dance, dining, music and nightlife.
Skinwalker: That pretty much sums it up.
Gavin: Not including yourselves, who are your favorite acts in the scene right now?
Sick Sense: My personal favorites are Blue Collar Theory and Mindstate, but I also want to give a shout out to Task Rok, The Knoitalls, Enee One, Scenic Byway, Pat Maine, Dumb Luck, and Burnell Washburn. These are all artists I know personally or have performed with and they are a talented group of individuals.
Skinwalker: Afro Omega, Samuel Smith Band, Natural Roots, Dumb Luck, Dusk One, Burnell Washburn, Enee One, Pat Maine, and Blue Collar Theory.
[image-x]
Gavin: What's your opinion on the current airplay on community radio and how it affects local musicians?
Sick Sense: What airplay? As far as hip-hop and community radio goes, there really isn't a strong influence. There is the "Friday Night Fallout" show, but rarely do you hear music from local artists. Sometimes you'll hear freestyles and interviews with local artists, but that's about as far as it goes.
Skinwalker: It would be great if KRCL was more into local hip-hop. A lot of local artists would be able to reach new listeners if there was more programming.
Gavin: With so many sources out there to get music off the Web, both for publicity and sharing, what are your thoughts on putting out free tracks for anyone to listen to?
Skinwalker: We have our music available for free download at SoundClick.
Sick Sense: We're about to put everything up on SoundCloud, as well. I believe it's important for up-and-coming artists to share their music for free in an effort to reach as many listeners as possible. I also believe that talented musicians can earn plenty of money from touring and shouldn't worry so much about album sales. Personally, I'd rather be paid for my live performance than for a recording of my voice, anyway.
[image-x]
Gavin: What can we expect from you guys going into next year?
Sick Sense: Not a whole lot for the rest of December. But you can expect lots of shows and a new album in 2012.



***We've got two more interviews for you ... click this link here to read more from Yze and Pat Maine!***



%u205E