CWMA DJ of the Year James Loomis -- illoom -- is putting the dub back in dubstep with a recent vinyl release.---
On February 7, illoom, in collaboration with San Francisco-based producer Roommate, dropped 7's Clash Riddim 12" vinyl on London-based King Dubbist Records. The release is a throwback to the early days of Jamaican dub in the late '60s, when pioneers like Osbourne "King Tubby" Ruddock, Lee "Scratch" Perry and Errol Thompson, among others, would remix drum- and bass-heavy instrumentals (dubs) with a diverse assortment of vocalists.
As such, 7's Clash Riddim features one riddim done five ways with three vocalists -- Chezidek, Supa 4 and Miss Omega (of the Salt Lake City-based reggae group Afro Omega) -- and two remixes of the vocalized tracks.
Listen to some of the tunes from illoom's Soundcloud page:

"My main motivation to push this is that dubstep was formed from dub music. I want to get back to the use of delays and reverb to create an exaggerated sonic space like in the early direction of the tunes," Loomis says. Though there are plenty of vocal-based dubstep tracks and remixes on the market, Loomis says that this throwback isn't currently being done, or, at least, he can't find it although looking hard.
"Now that [dubstep] has been around for five or six years, the music has gotten more hardcore -- brostep, with guys like Skrillex and 12th Planet; bless their hearts. But that's the market they have to sell to if they want to make money. That's just not what I want to do," Loomis says, adding that he hopes to drop a new riddim every six months or so.
If you want to catch some of illoom's dubstep sounds, check out the Dubwise evening at The Urban Lounge on the first Friday of each month. The next event will be on March 2, featuring San Francisco-based DJ Antiserum. "He's one of my dubwise all-stars," Loomis says. "I brought him out when we first began [the dubstep evening five years ago]. This will be his fifth appearance with us, and he's huge -- one of the largest names in U.S. dubstep." Local support will be provided by Chris Sick and Quintana (Latter Day Dub).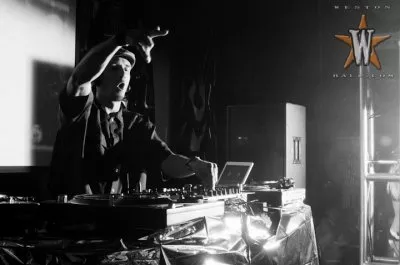 Dubwise has also moved up to Park City for a night of the low end. Since fall 2011, the event has been held at The Sidecar on the fourth Friday of the month. The next event will be on March 23 with the music probiotics of Acidophiles.