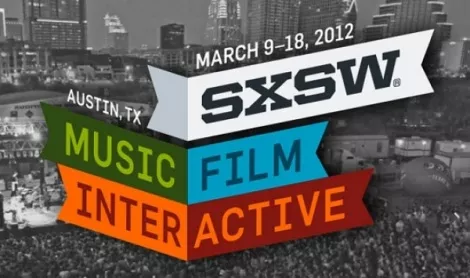 It's 1,302 driving miles from Salt Lake City to Austin, Texas. Several Utah-based bands/musicians made that trek for South by Southwest, and they offer a variety of opinions about whether it was worth it.---
The Sunday before SXSW, Spell Talk was preparing by throwing "a raging party" at The Jackalope in Salt Lake City to raise funds for gas money for their first trip to the conference. "Going down there and getting to experience all the different bands and all the different things, it was the wildest thing that I've ever done in music," says frontman Jared Phelps. "It really puts things in perspective."
South by Southwest is the annual music, film and interactive conference that is unrivaled in size worldwide; the music portion boasts over 100 official showcases, countless unofficial ones and thousands upon thousands of bands over five days. It is a huge ordeal, to put it mildly.
Spell Talk played two unofficial showcases downtown at Rusty's and a house party with another local band, The Devil Whale. Phelps says they didn't get an official showcase this year because they didn't meet the deadline for paperwork. "Next year, we're going to, for sure, get an official showcase," he says.
Aside from seeing his friends' bands (Growlers, Sleep Sun, ALLAH-LAS, he says), experiencing 6th Street, and playing as a three-piece for the first time -- "It was really fun to experiment with that and just fuck it up" -- Phelps says it was an invaluable learning experience.
"The fact that we just went for it -- and were encouraged by The Devil Whale to do that -- and we got to see what it was all about, we'll know how to approach it next year," Phelps says.
Erin Barra, on the other hand, is kind of over the whole ordeal. She doesn't love going to conferences, but, in some ways, they are a necessary evil. "It's kind of sad, in the same way that Sundance is sad. All these struggling artists are trying to get on the same platform, which is limited; then, you have Bruce Springsteen coming in and playing huge shows," Barra says. "I think it's grown to something that it wasn't intended to be ... and artists like me suffer."
Erin Barra (left) with YouTube phenomenon Julia Nunes; they have the same lawyer.
Barra played one official showcase on Wednesday, which she said simply "went well." She turned down around five others; she was there for other reasons. "Since I used so much in resources to get down there, it was to my best interest to network -- we went out to all of these parties," she says, adding that, in the short term, it helped her get gigs for her upcoming West Coast tour and she might have made some valuable contacts for when she releases the video for her first single, "Good Man," soon.
Joshua James, singer-songwriter and Northplatte Records co-founder, was there simply to have his mind blown by music. This trip was his fourth time down and the best experience thus far, he says. With a backing band, James played two official showcases -- one at the magical Presbyterian Church -- and a few other gigs.
"I loved it. I love the energy of all the different bands and all the people. It's on our own dime, so I just treat it like a musical vacation. I saw a lot of great bands that I don't ever get to see [Phosphorescent, Delta Spirit, M. Ward]," James says.
"It just flips your mind because it's a sensory overload. The drinking,the smoking, the music, the everything -- it's awesome. That's what I liked about it so much: the overload," he continues, although he says everyone in his band was sick by the end of the trip --possibly the repercussions of a straight shot of 23 hours driving each way and a general lack of sleep. Everyone who attended SXSW can certainly relate to that.
Other Utah bands that played at SXSW were Dwellers, with one official showcase (read an interview with the band here), Neon Trees and The Devil Whale.