As we slowly depart the windy and cold conditions, we've got five releases to discuss this week, most with shows to accompany them. --- We're going to kick things off with the latest from local hip-hop artist Fleetwood. The West Valley City native had one hell of a debut with the moderately successful Dream Big, which came out in February 2011. Since then, the Self Expression Music artist has been plugging away at a followup with a few shows, and now the fruits of that labor are here on his sophomore album, Trailer Park Mixtape. The few tracks online show some progression, but it feels more like a soul-driven album than a big hip-hop release; you'll have to listen for yourself and decide whether or not it's worth your cash. Fleetwood had his release show last night at The Woodshed, but you can still pick up his album via his website.
Today will mark the official release of the latest work from Treehouse. I'll be perfectly honest with you, I vaguely remember Treehouse, but not all that clearly. It didn't help matters that the band has been on hiatus for a while, and when I went to take a refresher course on the punk rockers, they didn't make it any easier in helping me remember with a vague website and information. So here's what we know -- they've got a brand-new, self-titled full-length album online that you can download completely free of charge on Bandcamp. If you'd like to help me remember beyond the two shows I've seen them play, that would be most appreciated.
As for an actual release show tonight, we've got two albums coming out in one show. First on the docket is the debut from Giraffula. Giraffula is the solo project of producer/musician Seth Cook (seen above), who through a bit of audio trickery is one of the few people taking their projects live and becoming a one-man band, creating most of the music on stage as he performs. Think Reggie Watts, to a degree -- a mix of synth and instrumentation, slap a few lines from films into the mix and you have the occasional animal mask-dawning Giraffula. Tonight, he'll be releasing his debut album, Sounds By: Giraffula, at The Urban Lounge with a live performance.
While we're at that show, it also marks the release from Spirit Master, the psychedelic four-piece super group made up of longtime musicians in the SLC scene including Josh McCafferty, Maht Paulos. Jaime Timm and Brent Dreilling. The group have had some really awesome shows over the past year, including an invitation to open for The Flaming Lips. They have put together this self-titled demo EP for people to check out, of which you can read Austen Diamond's assessment of it in his Liner Notes article on CityWeekly.net. You can catch both Giraffula and Spirit Master at The Urban Lounge tonight playing with David Williams and The Devil Whale, just $6, starting at 10 p.m.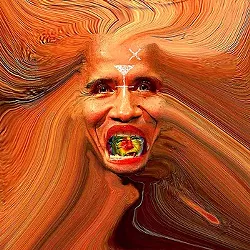 And then finally, this Wednesday will be the latest release from Skumlod. There's a pretty good chance that the three-piece experimental black-rockers don't give a shit whether or not anyone buys their albums or not, as previous experience has shown us that they prefer to stay out of the spotlight and perform for only those who want to be there and aren't just showing up because someone's playing a show. The last time we heard from the group was back in mid-2010 with their EP Foul Moon Eclipse, and on Wednesday, they'll officially release a two-track EP Die Galleby. The whole two songs are about what you'd expect from the band, with one minor exception: It all sounds like it was recorded live off a cassette player. For those who crave old-school demo nostalgia, that'll be a treat. You can pick it up for $5 off their Bandcamp page.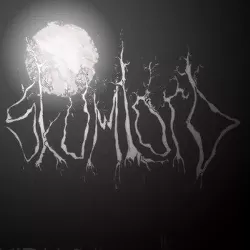 Head out, love music, buy local!