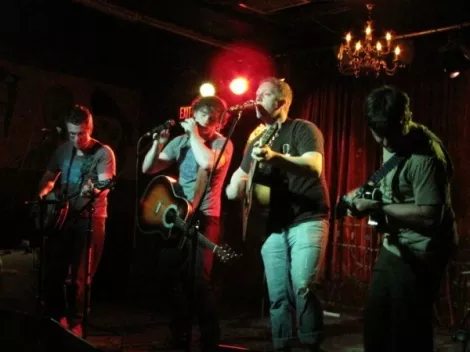 It may feel like winter, but the calendar says spring, and with it comes a slew of new releases for the month that's supposed to bring more showers than snow. --- Today, we've got a couple of picks to chat about, two with release shows. The first we're going to talk about is a brand-new single out this week from
Rotten Musicians
. There's not really much to explain here other than the group composed a fun ode to the PBS painter with the giant afro, with the single "I Miss Bob Ross." You can download the track free from the group's
Bandcamp page
.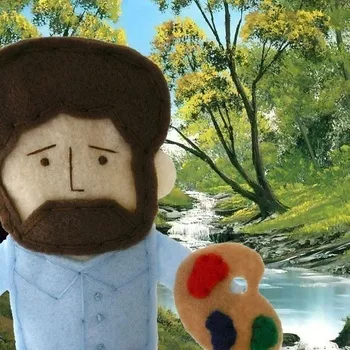 Moving on to release shows, tonight down in Provo we'll see the debut from Provo's own Ruts & Weeds. The four-piece "bog rock" band (seen above) have combined indie rock with a hint of folk and Southern fiddle for a sound that's pushed audiences to dance -- something we wish would happen more in local venues. They've become a Velour staple for over a year now as a mid-card group; they even became one of the featured bands in the venue's summer 2011 edition of Battle Of The Bands. A couple of months ago, the band launched a Kickstarter campaign to get their debut album funded, which they only requested $500 for, and succeeded in a few days. As of this afternoon, the group barely made their debut full-length album, Don't Get Lonesome, available via their Bandcamp page for order on a $5 pricetag, with a sound that feels like it should be background music for parts of FX's Justified. If you're looking for some harder folk with just a bit of twang in the step, this might just be up your alley. I highly encourage taking a listen. You can also head to the show at Velour tonight to snag a copy, as they'll be playing with Corey Mon & The Starlight Gospel, Cobra Cat, The 2:13's. Just $6, starting at 8 p.m.
And then finally, the big release to chat about is the latest from local hip-hop artist Burnell Washburn. We've written a lot about Burnell over the past few months, including some CMWA material and this interview I did with him back in February. Last month, he released an album full of sampling beats by the name of Mt. Olympustrumentals, and now this month, he's kicking things up with an EP before his big release later this year. The EP, An Apple A Day, is much more than an EP. In fact, it's got enough music to where you could just call this a full-length album. But we'd expect nothing less from the guy who debuted on the scene with a double-disk CD.To read more up on it, check out CW's Austen Diamond's Liner Notes as he delves into some of the tracks. You'll get two chances tomorrow night to celebrate with Washburn, as he'll be holding an all-ages show at Kilby starting at 7 p.m. for $10 with JNatrual, Pat Maine, HighDro, Dumb Luck, Hurris & Gig, Omeed The Nag and Oso Negro. Then at 10 p.m., for just $8, he'll have a 21-and-over show at The Urban Lounge with Jnatural, Pat Maine, Highdro, Yze, Dusk One, Learical Mindset and Scenic Byway. Be sure to bring extra cash for the album!
Head out, love music, buy local!