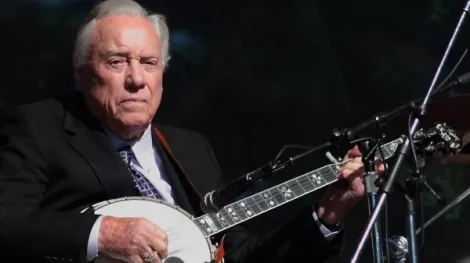 Utah's "Best Bluegrass Band" (IAMMIEs) commemorates one of the greatest bluegrass innovators, Earl Scruggs, with a set of music tonight.---
Scruggs died March 28, 2012, in a Nashville hospital. He was 88. And the legacy he left behind was enormous -- from pioneering the more melodic three-finger picking style on the banjo, rather than the traditional clawhammer style, to forming Flatt & Scruggs with Lester Flatt and surpassing Bill Monroe, "The Father of Bluegrass," in popularity to incorporating electric instruments with the Earl Scruggs Revue, where he was joined onstage by his sons.
To read the obituary in the New York Times go here.
Like all bluegrass bands, the Salt Lake City-based The Lab Dogs (pictured below) owe a debt to Scruggs. "He's one of the first-generation innovators of the form," mandolin player Kevin Jones says. "We want to play a little bit of a role in helping people appreciate this icon." The Lab Dogs play mostly original music, but already had a few Flatt & Scruggs tunes in their repertoire.

"Tonight, we'll be highlighting the banjo [played by J.D. Frederick], instead of spreading the solo breaks around a bunch. And we'll be using the banjo to kick songs off. It will have a more prominent role in the show," Jones says.
The first set -- and maybe some tunes in the second -- will be exclusively Flatt & Scruggs songs, such as "Foggy Mountain Breakdown," (below) "The Ballad of Jed Clampett," "Salty Dog Blues," "If I Lose," ""Hot Corn, Cold Corn" and more.
The show begins at 7 p.m. at Pat's Barbecue (155 W. Commonwealth Ave., 801-484-5963) and is free.
Follow City Weekly music editor Austen Diamond on Twitter: @AustenDiamond