As their season winds to a close, Ririe-Woodbury has put together one final showcase featuring three brand-new premieres and a familiar performance, all set to kick off tomorrow night. --- Iridescence is this Thursday night with a premiere by former RW dancer Keith Johnson and his adolescence-inspired piece "Secret Dark World," followed by back-to-back premieres from artistic director Charlotte Boye-Christensen of "West" and "Those In The Desert," wrapping up with "It's Gonna Get Loud" from Tony Award-winner Karole Armitage.
Before the production kicks off, we briefly chat with Keith Johnson about the production and the piece he's created, his thoughts on local dance and a few other topics. (Photos by Stuart Ruckman and Fred Hayes.)
Keith Johnson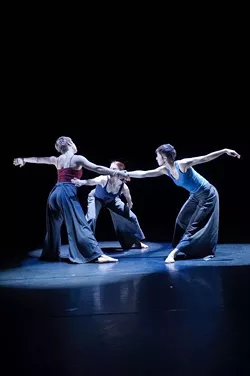 Gavin: Hello, Keith. First thing, tell us a little bit about yourself.
Keith: I'm originally from Tempe, Arizona. I was a competitive gymnast before I started dance and went to BYU on scholarship, where I was captain of the gymnastics team. I'm not Mormon, so it was an interesting experience. I graduated and came up to the U to study dance and then got into Ririe-Woodbury. I danced here for eight years, then moved to New York City, where I danced with a bunch of companies and lived life to the fullest. Got a job at California State University, Long Beach, where I still teach. I am artistic director of my own company, Keith Johnson/Dancers, and co-direct a film company, FISTBomb Films, with Gregory R.R. Crosby. I also dabble in visual arts and am obsessed with goldfish.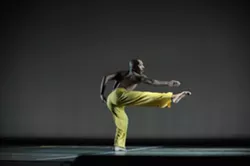 Gavin: You previously performed for RW a few years prior. What was that time like for you as a dancer?
Keith: Ririe-Woodbury was the very beginning of my professional career in dance. I was very excited to be part of the company and the first few years I learned so much because I really was a novice. Physically, I was pretty strong but artistically I was a baby. I think Joan and Shirley could appreciate my enthusiasm but also could recognize I needed a lot of work. It was stressful, too, because what any young dancer needs is time to develop and that time for me was happening on stage and tour. I was frustrated with myself a lot because I could understand that I needed the time but there wasn't a lot the luxury of being a young student. I was hard on myself and could be a pain in the ass to work with because I loved it so much and wanted it so bad but had no patience.
Gavin: What was it like for you coming back in after having been a performer for RW?
Keith: Oh, I always love coming back because it's like coming home to your family. I have never not appreciated the experience I had. I'm very close to the dancers that I danced with and I feel a real kinship and respect for the current dancers. It really does feel like an extended family and we are as thick as thieves in that respect. I feel like we have each other's best interest at heart and we want to feel connected. I love Salt Lake City. it's beautiful and simple and I have many, many fond memories of being here.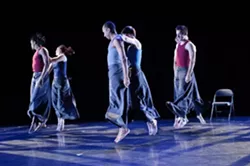 Keith: What inspired "Secret Dark World," and what was it like for you putting it together?
Keith: "Secret Dark World" was originally inspired by research I was doing on secret languages of children. I was also trying to understand myself and why I responded as an adult in certain ways and how far back I could trace my experiences. I feel, in some ways, I am the same person at 51 years old that I was at 5 years old. My experiences as a child certainly have influenced who I am as an adult. I remember dropping my nephew off at school when he was in first grade, and as he walked up the steps of the school he turned around and waved goodbye and had such a serious look on his face, like he was entering a world that I didn't know. It caused a flood of my own memories to come back about things I learned in school like power, control, fear, bullying, submission, and aggression ... and most of it on the "playground!" I started working on the piece last year, gathering ideas for myself and creating two solos and then working with some dancers in California to map out the work. I knew I'd have time issues here, so I wanted to be fully prepared but have also left alot of room for the R/W dancers to have input and influence on the work, as well. We have become collaborators in developing this version of the piece for this company. I've enjoyed the process immensely. The dancers are very good.
Gavin: What are your thoughts going into opening night?
Keith: My thoughts going into opening night will be I hope I'm satisfied with what we've done. I hope all the elements come together seamlessly. I hope the dancers believe in the work and find a connection to it. I hope Charlotte is pleased, as well as Joan, Shirley, Jena and the RW organization. I hope the audience is challenged by it but also can appreciate it on their own terms. I'm okay if an audience doesn't love my work because ultimately I'm not creating it for them. I'm making it for me and hoping that I connect with them and that our experiences in life are connected. I would go crazy if I had expectations of the audiences loving me and my work all the time.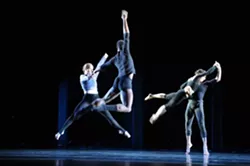 Gavin: Going local, what's your take on the Utah dance scene, both good and bad?
Keith: It's hard for me to really know, as I only know of the Utah dance scene as RW, RDT, and Ballet West. I grew up with that. I mean, for a city this size, it's remarkable and inspiring. I come from Los Angeles, where the dance community is so unique to the size and sprawl of that city. I think Utah has a strong dance community. I hear of a lot of independent artists moving here and making work and feeling like they can. It was very hard for me to leave this city all those years ago because I think it is a unique place for dance.
Gavin: Is there anything you believe could be done to make it more prominent?
Keith: Fund it! Give more young upcoming artists opportunities to develop. Support the major companies in keeping them thriving. Keep dance in the schools, and make sure everyone understands that the arts are just as important as all the other subjects being taught. Support diverse ideas. Support artists who inspire and uplift you but also those who make you think and question your foundations. Open up dialogues and have conversations about things that are uncomfortable. Bring in visiting artists to support what is here but not to diminish it.
Gavin: What's your opinion on other local dance companies and the work they're doing to promote the art?
Keith: I don't really know what work the others are doing these days. I mostly hear about RW.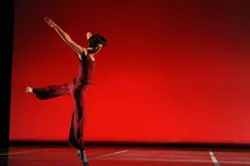 Gavin: What advice do you have for anyone looking to get into professional dancing for a career?
Keith: I think you really have to want to do this. It has to be a passion and you must be willing to sacrifice a lot for it. I think if you want an easy comfortable life it's very hard to sustain. I think you have to be willing to be disappointed a lot and not lose your self worth in the process. You must remain open to developing your artistry and cultivate a strong-enough exterior to weather a lot of criticism from many different people. You have to treat the body well, but also realize that it will one day betray you and get old. You have to be okay with that. You need to love being on the road to tour, which means relationships are hard to maintain and sometimes fail. You need to be clever with how to sustain yourself with other financial means during the lean times. You really have to love it.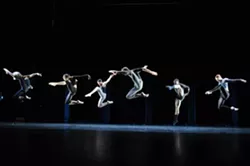 Gavin: What can we expect from you over the rest of the year?
Keith: I will just keep moving forward and making work. I have a new dance film that I just finished and, hopefully, that will get into some festivals. I want to take some more classes in visual arts and will begin to do some research on some ideas for upcoming works. After this dance, I'd like to take some time off and sit and think. I'm putting a goldfish pond in my yard this summer.
Gavin: Is there anything you'd like to promote or plug?
Keith: Keith Johnson/Dancers is busy pulling together repertory for some shows next year in California. I'm headed to the Kennedy Center in May because two of my works have made it to the National ACDFA Festival. I will be teaching in Beijing this summer at a festival and then will be rehearsal director for a Bill T. Jones project that will take place at CSULB in the fall.
| | | | |
| --- | --- | --- | --- |
| Follow Gavin's Underground: | | | |