Sure,
The Young & The Restless
was a great soap opera (did I just admit that?!), but it also aptly describes these two young bands.---
I've asked each of the 24 bands from the 2012 City Weekly Music Awards to send us a paragraph or so about what they have going on in 2012. Here, we check in with Grey Fiction and the Young Yet Brilliant Sleuths.
Grey Fiction:
"After a small California tour and gigging around the valley, Grey Fiction is excited to announce that we will begin recording our first album with Scott Wiley at June Audio mid-June of this year. We continue to grow and evolve in our songwriting and live performance, and look forward to unfold this progress in the upcoming album. Look out for a project on Kickstarter in the coming months to help fund and complete the freshman album. You can get involved now by following this band of brothers on Facebook and Twitter. We give tremendous thanks to our friends and fans for the infinite patience and support, and look forward to what this year has in store."
To read an account of Grey Fiction winning the Velour's Winter Battle of the Bands, go here.

Tracks from the Light the Sea EP
YYBS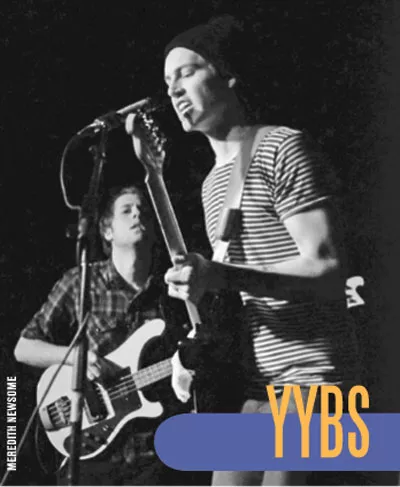 "We will have a split EP with Guides and Braves coming out soon. We also just finished recording a live session with Spy Hop Productions and will be releasing videos and tracks from that in about a month. We are hoping to go on tour again in July."