When you're headed out to the clubs looking for a spot to hang and a beat to dance to, chances are you're not thinking much about the night beyond the places the DJs are looking to hit up. --- But unless you're going on a generic night, when DJ iPod is running the entire night on shuffle, there's a safe bet you're seeing a live DJ work his ass off to help you dance your ass off. And while some clubs have their own in-house pros, many look to local agencies to fill the booth every night with the finest talent Utah has to offer.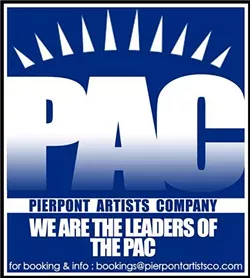 Peirpont Artist Company is one of those agencies, booking local DJs, emcees, dancers and whatever else an evening may need to turn an ordinary night into a packed house. In its short existence, the company has worked with nearly every venue in SLC, catering to companies and events like Scion, Levi's, X-Dance, B.E.A.T. Tour, Fader, Lexus, Converse, Red Stripe and Ray-Ban. Later this month, the company celebrates its third anniversary with a massive party at The Hotel/Club Elevate, featuring many of its top talent at the turntables and the mic. Before that, we chat with founder DJ Juggy about his career and starting up PAC, along with his thoughts on the local club scene.
Ryan "DJ Juggy" Alfaro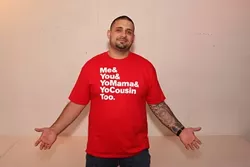 Gavin: Hey, Ryan. First thing, tell us a little bit about yourself.
Ryan: Google me!
Gavin: How did you first take an interest in being a DJ, and who were some early influences on you?
Ryan: The DJ has always been my favorite part of rap groups, and I always wanted to do it as a kid, so I kept pursuing it. Seems to be working out. Some of my influences are Beat Junkies, Tony Touch, DJ Revolution, Funkmaster Flex and my mom.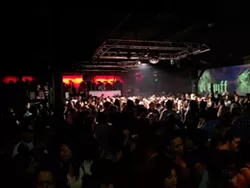 Gavin: What was it like for you learning the ropes and working a crowd, and how did you formally break into performing onstage and playing parties?
Ryan: I watched how people did it right and did it wrong. I took different parts of my influences growing up from radio and mixtapes and I crafted my skills before I touched any public events.
Gavin: You got your start out in Southern California. How was it for you coming up through the ranks and making a name for yourself in the club scene?
Ryan: It was definitely hard, took a lot time and patience and doing things the right to get myself exposure.
Gavin: What eventually pushed you to head to Las Vegas, and how did you find yourself in SLC?
Ryan: I moved out to Vegas to try and do something different. After 9/11, Vegas was pretty much shut down, so I took my talent to Utah for the Olympics, played some gigs, stayed a few weeks. After the Olympics, I decided to move to to Utah.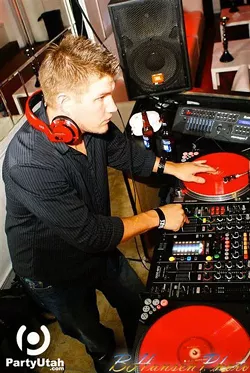 Gavin: During these years, you built up a lot of cred and and connections to where you could probably play any room you'd like. What's made you stick to SLC rather than travel the country?
Ryan: I do a lot more than DJ; I'm the entertainment director for The Hotel/Club Elevate and Opium Lounge. I handle all the talent bookings, promotions and marketing, so I have some responsibilities that I can always leave out of town. I started doing the entertainment in 2006. I'ts a lot of work dealing with agencies, flights, hotels and artists, but when a successful show comes together and the crowd is happy it makes it all worth it.
Gavin: How did the idea come about for you to start your own promotions company, and what was it like for you just starting out and getting the company together?
Ryan: I've been doing promotions for years, working for record labels, other marketing firms, artists directly; just never made an official company, so I did. I wasn't sure if people were going to see our vision, but they did, so we moved forward together as a unit, and the ones who didn't believe in the vision got left behind. Along the way, a few got dismissed and we will continue to keep moving forward – we wanted a name that had a meaning and cool abbreviation.
Gavin: Who were some of the first clients you worked with when you started PAC, and what was that time like for you both starting out and learning to run it as a business?
Ryan: The first client was The Hotel/Club Elevate, as well as EVE, the new year's party in downtown SLC. There were so many others, I don't want to leave anybody out if I keep naming names.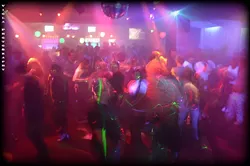 Gavin: What was it like for you building up your roster of DJs and hosts, and who are some of your prominent names that are involved with PAC?
Ryan: If everybody agrees on an individual then we proceed to add them to the roster; it has to be a mutual respect amongst everyone involved. Everyone is an equal.
Gavin: Over the past couple of years, you've grown from a small promotion company to a fine-tuned organization, and have been planning things for major tours, conventions and nightly club bookings. What's your take on the growth you've seen from PAC over the past few years?
Ryan: We have been doing a lot of corporate events, which has given us the benefit of traveling and playing alongside some amazing acts. We hope to keep making bigger and better moves in all areas of DJ'ing.
Gavin: Aside from helping plan events for companies and venues, you also create a lot of original events for the community, like the most recent Beat Society competition. What made you decide to branch out in that way, and how has it helped your business and other venues?
Ryan: This will be our fourth year doing it! There's always DJs, emcees, graffiti, B-boying comps and showcases, but nothing for the producers. So we figured, let's do something for them, so we did.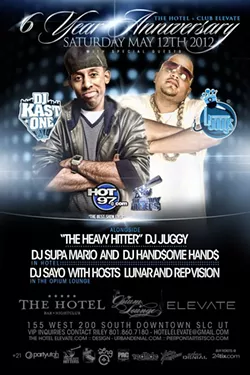 Gavin: Are there any plans on your part to expand the business, or are you comfortable with where things are?
Ryan: We are always looking to expand; every year, we have gotten bigger with more and more clients. We hope the same for this year.
Gavin: Going local, what are your thoughts on the club scene in SLC and Utah in general, both good and bad?
Ryan: I think it has grown tremendously; seems to be more people moving here from other states, which has helped the DJs play to a broader audience. Also, credit to Sirius Radio; I know a lot of people who have Sirius and their crowd is definitely keeping pace with what is happening in bigger markets.
Gavin: Aside from yourself and people working with PAC, who are some of your favorite performers in the state today?
Ryan: DJ Brisk, Loki & Steez, Concise Kilgore, Task & Linus.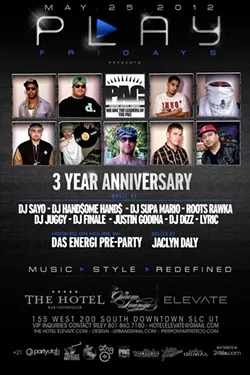 Gavin: What can we expect from both yourself and PAC over the rest of the year?
Ryan: More of the same of what you have been seeing the last three years, but bigger and better.
Gavin: Aside from the obvious, is there anything you'd like to promote or plug?
Ryan: Our website, The Hotel/Elevate and Heavy Hitter DJs!
| | | | |
| --- | --- | --- | --- |
| Follow Gavin's Underground: | | | |