Although these two interviews are amazingly irrelevant, the Viva Z-Rock Fest isn't. It will be a smorgasbord of local talent.---
94.9 Z-Rock presents the VIVA Z-Rock Fest, June 2 at Gallivan Center. The local-centric event features Royal Bliss (pictured to the right), King Niko, Hour 13, Codi Jordan, Natural Roots, American Hitmen, the Unread, and more. To celebrate the awesomeness of it all, local rockers Neal Middleton (Royal Bliss) and Ransom Wydner (King Niko) humored us with this answers.
You know those silly questions that some interviewers sneak in at the end of an interview with a band? Well, this blog series is dedicated exclusively to those random, ridiculous wringers. Because, after all, you can't be serious all the time.
But, again, I am serious when I say that this show is worth checking out. Carry on.
Neal Middleton of Royal Bliss answers some silly questions:
City Weekly: There's no easy way to say this, so I'll just say it: You all have beautiful hair. What's the secret?
Neal Middleton: Sleep on the same dirty pillow every night and shower only once a week. It helps if your mom had nice hair, too. Oh … and drool. It only adds to the glimmer.
CW: Why do people constantly return to the refrigerator with hopes that something new to eat will have materialized?
NM: If you are hungry enough and truly believe, then the refrigerator elf will appear and provide you with something special. Or you will just get desperate and microwave the mystery leftovers and go for it. It's also good to know that the light still works.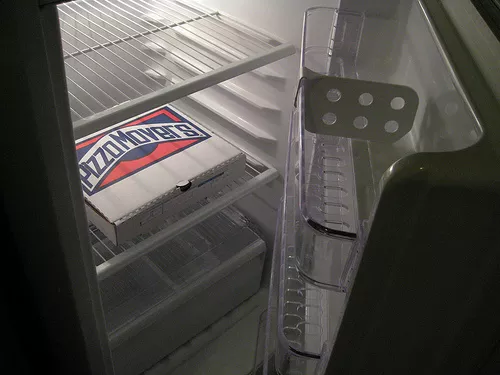 Not even PBR in this fridge.
CW: If you could trade places with any other person for a week, famous or not famous, living or dead, real or fictional, with whom would it be?
NM: Conan the Barbarian. It would be amazing to walk around with a big-ass sword, knowing you are a badass and could cut off a bad guy's head at any moment; and Red Sonia was a fox.
CW: If this song lyric were really directed at you, how would you answer: "What do you want to do with your life?"
NM: Live it as big as I can and experience as much as possible in the small, miniscule amount of time I have. Say yes often and leave the world with a smile on my face.
NM: Thanks for the time. Love you, Salt Lake City.
King Niko
Ransom Wydner from King Niko answers some asinine questions:
City Weekly: Royal Bliss has amazing hair. How do you think they do it?
Ransom Wydner: A combination of leave-in conditioner and witchcraft.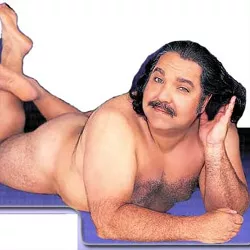 By witchcraft, do you mean studying the ways of a legend?
CW: Tell me something that you've lied about.
RW: As younger turtles, we happened upon a vial of radioactive ooze and some years later became, admittedly, mutants. We've never told that to anyone before.

King Niko actually wrote this theme song.
CW: Who's your favorite Thunder Cat and why?
RW: Snagglepuss? Yeah, the one with the hat.
CW: Can you describe an atom?
RW: Adam Levine is about 5'10". He's on that show with Cee Lo and that blonde lady.
CW: What's your favorite fast-food item and why?
RW: I ate a gazelle once. Not fast enough, I suppose.
CW: Can I borrow $5?
RW: You can earn it, but you're not gonna like the job.
To buy tickets to VIVA Z-Rock Fest, go here.