We've got a number of online releases to get to this week, and one release show set for tonight. --- Kicking things off is the latest from Cryangles. This is the synthpop solo project of SLC musician/producer Blair Woodard, who seems to release more work than perform it, but he wouldn't be the first to find success going down that route. His debut album Parallelgrammar came out in July 2011 to small fanfare, and was followed up by 2 EPs and a couple of singles, which had just as difficult of a time catching on. Now, he's got a second full-length album called Boat Colonies that he's just giving away for free on Bandcamp. This is a pretty good low-fi electronic album, it's worth at least a listen. And it's free, so you've really got nothing to lose by checking it out.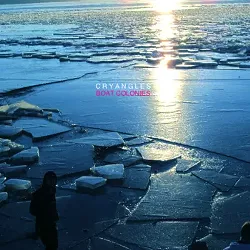 Next up is the debut album from Ogden-based band The Big Bad Wolf. Comprised of the musically married duo of Geoph and Zoe Clemmons, the bohemian gypsy band is described as a conceptual project that "follows the story of Charlotte and Jimmy, a paranoid schizophrenic and a pyromaniac." House Of Straw is the first of what looks to be a multi-album project, telling the fictional characters' tale of their relationship and the "alternate-reality-coping mechanisms they use to view the world." It's an ambitious project and worth listening to. You can check it out on their Bandcamp page for now, but for some reason it isn't for sale yet. You should probably e-mail them and ask for a copy if you love it.
Moving on to more alternative rock, this week saw the debut release from SLC band Your Meteor. The genre-mixing band includes Andrew Goldring of Golden Sun, as well as Thomas Roberts, Stuart Gardner and Zeke Hartmann, and features elements of fusion, 8-bit, acid pop and indie. It's kind of an interesting little project that has great potential to take off, provided their live shows can encapsulate the feeling of the recorded music. The group released their debut full-length album The Retroscope on Bandcamp very quietly. It's worth at least listening to; it won't be everyone's cup of tea, but it'll definitely get some local musicians' ears ringing. You can purchase the full album for a mere $7.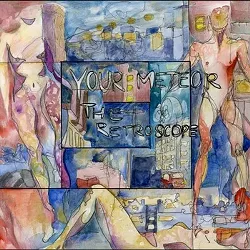 Skipping over to a bit of comedic music, this week also saw the latest release of nerd-pop singer Kiera Jo. She's actually been around for a few years, taking almost a They Might Be Giants approach to music writing by keeping things short and simplistic without complicating the musical end and focusing more on the humor of the lyrics. Her first EP, Nerdy Songs, came out in June 2010, followed by a slew of singles and covers over the past two years when she had time to record, not to mention her blog and her own series of online videos and performances ala Deena-Marie-style. This week, she put out her first big release in two years, the interestingly titled All My Online Friends Think I'm Cool. The album takes popshots at nerdom -- including Harry Potter fans who don't read -- has her pining over her favorite fictional British characters and delivering an ode to all things "bromance." You can snag a copy for $5 off her Bandcamp page.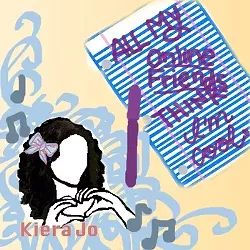 Going to current material, we've got two releases out today, and we'll start with Shrink The Giant. The Kamas-based duo (yes, Kamas) are comprised of Stefania Barr on vocals and mostly keyboard, and Aaron Hurt, who serves as almost the entire backing band to the project. While Hurt has a lot more experience as a growing studio musician, it's actually Barr who has had a bigger run in local music as a member of Metanoia before they broke up back in 2010. Beyond that, we're really not sure how these two got together to form this duo, other than it appears they were slammed together in a studio. Their self-titled debut album has a very teen-pop vibe to it, which makes sense as Barr doesn't look like she's graduated high school yet. It's a style that, while they sound good, a lot of the rock community may find the upbeat music a little hard to swallow. You can pick up a copy of the album off CD Baby.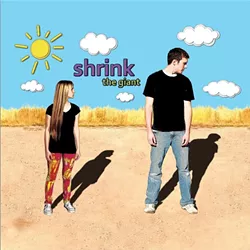 And then, finally tonight we have a release show from SLC rock group Heartbreak Hangover. The band describe themselves as "good ol' sleazy rock and roll," which is very fitting as they are the quintessential loud bar band you see busting their ass every night. Granted, they look like a modern rock band who got tips from '80s metal bands and a touch of makeup, but we can't deny the work ethic and talent they've got. The group (seen above) formed over the summer of 2009, comprised of members from Supersofar, with longtime vocalist Neil Ohmie holding the frontman position nicely. The group have been laboring over their self-titled debut album for nearly two years with some ups and downs, but the full-length release will finally hit the public tonight. There are no tracks out for preview, but there are videos running around on their Facebook page that should give you an idea of what to expect. The band celebrate the release tonight at Liquid Joe's, as they play with Across The Void, Candy Cabinet Cabaret and Kiss This. $7, starting at 7 p.m.; $10 VIP tix will get you a copy of the album.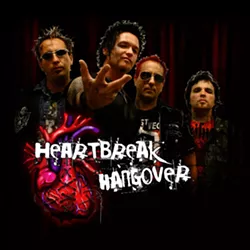 Head out, love music, buy local!