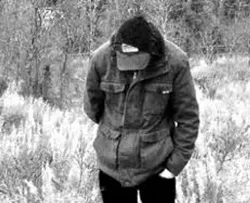 We've got four releases to discuss today, including three with release shows and an EP online. --- Diving right into it, tonight we'll see the latest release from Steven Halliday. The solo singer/songwriter has been creating music since his high school days, which earned him some opprotunities to record music with people such as the Tyler Music Group out of Nashville. His debut album, Beginners Luck, came out in early 2010 to mixed reviews, receiving most of its praise from the hometown crowds out of Utah County, but got passed over by many in the music community, for various reasons. Halliday took the past couple of years to tour lightly and work on his sophomore album, Eclectic. This album shows growth and progressions from the young performer with his backing band helping him out; if you're into the solo-acoustic artists, it's worth at least a listen. You can catch him tonight at Velour, apparently playing a show by himself. Seriously, no one else has been added to the bill at this time; $6, starting at 8 p.m.
Tomorrow night, we'll see the latest release from Dusk Raps, and, in fact, this marks his first official full-length solo album, Throw Away The Key. Some (hack) writer wrote an article about him in this week's issue of City Weekly, which you can read here, so I'll let the article speak for itself and just point you to the show. You can catch Dusk putting out his album tomorrow night at The Urban Lounge as he plays with Pat Maine, Dumb Luck, YZE, Chance Lewis & Apt; just $5, starting at 10 p.m.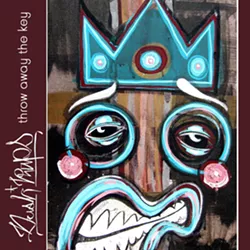 Then on Saturday, we dart back down to Provo for a release from Timmy The Teeth. This is an interesting little folk project headed up by Provo-based guitarist Timothy George (kinda seen above). While it is essentially a solo effort, the project itself has 10 musicians in total contributing, which includes Provo mainstays such as Tyler Osmond, Kyle Henderson, Patrick Campbell, and even Stewart Maxfield from Fictionist getting in on the act. It's not a surprise that George found his way to Northplatte Records to record and release his debut album, White Horse. This is a very enthralling album for the musicianship alone, and I need to be very clear on this distinction: There are many folk albums where one guy enters a studio with a guitar and everyone else performs around his recordings. This is not one of them, or at least, doesn't feel like it, and that's a damned good thing! I strongly urge you to buy the album and see this live. You can catch him performing live at his release show on Saturday at Velour along with The Mighty Sequoyah, Sarah Ann Degraw and Jay William Henderson; just $6 starting at 8 p.m.
And then finally, we switch over to the Internet, as this Sunday is the official release date for the latest EP from Abel Disla. Disla seems to be enjoying just doing online releases with no live set, or at least none we can find, which seems to be the biggest trend for rappers these days. Whether or not it's a wise move to release works that aren't audience-tested is an entirely different discussion we don't have time for, so we'll just get to the album. Earlier this year, he released the EP Fantastic to mixed reviews, and now he has a follow-up EP titled Nebulas. Give a listen on his Bandcamp page and see what you think; it's a free album, so what have you got to lose?
Head out, love music, buy local!