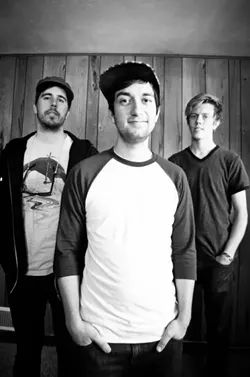 July looks like it's going to be the biggest month of the year with release shows happening every week, as we play both catch-up to online releases and what's new during this hot, hot month. --- We'll start with a small EP from Moderad, the experimental electronica project from Orem-based musician Eric Forrest. He's been doing this particular project for nearly a year with little to speak of, and then last week this five track self-titled EP found its way to Bandcamp. Give it a listen; if you're into it you can purchase it for a "name your price" tag.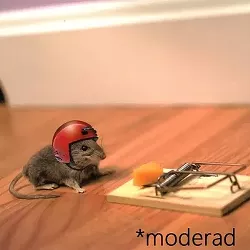 Keeping with the EPs, next is a small spoken-word album from Revue. We don't really know much about Revue other than she's a 31-year-old poet from Ogden with a love of hip-hop, but that's about where the description ends. It appears she's been working on material for the past year or so, and The Living Room Music EP looks to be the first sampling of things to come; just three tracks, short and sweet, very promising, kinda wish there was more to listen to. Hopefully, there's a bigger album on the way, but for now you can download it for a "name your price" tag off her Bandcamp page.
Next up is the debut EP from SLC-based rock band Sights/Sounds. The trio have been playing around the valley for just under a year now, mostly playing heavier rock and hardcore shows with bands like Gunner, Speak Out and Hitchicker, but have been keeping under the radar as far as the music scene is concerned. Last week, the band released their first EP, Mammoth, completely free for the public to consume. At first blush, it's got a great soundtrack and vibe, the vocals are more spoken word than sung, but that doesn't hurt the album at all. If anything, it helps it stand out from the rest of the loud mix we've had this year. You can download the five-track album for free off their Bandcamp page.
Moving from rock to the ambient, last week also saw the debut release from Koala Temple. Aside from having one of the more creative band names of 2012, this three-piece group barely started up earlier this year and have been keeping their dealings very quiet until now. Seriously, we couldn't find a show or even cheaply filmed video of the band; this group was practically constructed in the studio. Their debut full-length album titled Did You Like A Puppy? is filled with experimental gaze music, low-fi psych and near-danceable jams; it's at least worth checking out. You can download the album for a "name your price" tag off the group's Bandcamp page.
Next up on the list, we start to get into familiar territory as we see the latest release from Bright Whistles. Comprised of former members of The Continentals, this four-piece group set themselves apart from the previous project by treading into more experimental noise and melodic tones, but still lead with the unmistakable vocals of lead singer Logan Hone. The group actually released three EPs back in 2011, but rather than try to squeeze out a ton of new material, the group combined the first two to make this full-length album: One/Two. The song "Glow Mountain" had a short run on KRCL, but the one track doesn't do the rest justice. You can purchase the full album (released by Deer Child) off the group's Bandcamp page for a "name your price" tag.
Going into actual shows this weekend, tomorrow night we'll have two for you to check out. The first is the debut release from The Weekenders. The group have actually been around for a couple of years now, slowly having a metamorphosis with their sound from jam band to progressive to straight-up rock. Once the group found their sound, they jumped into the studio to hammer out the album Don't Plan On. The music is somewhere in a Pink Floyd/Led Zeppelin region, with elements of space rock, '70s jam and bluesy-rock all intermingled. Anyone into classic rock should give this album a shot. The band are actually offering a free download of it on their website, but if you'd like a physical copy, you can snag one at their release show on Saturday night at The Canyon Inn; just $5 (which includes a copy of the album), at 10 p.m.
And then finally in Provo, we'll see the debut release from Eli Whitney. Comprised of Utah County mainstays Casey Keele, Colby Critchfield and Perry Burton, the Orem-based trio put the alternative rock group together late last year and have been gaining a pretty steady following. Don't let the location or the cotton-gin reference fool you, these guys are steady musicians who know how to bring a house down, and we're actually kinda shocked they haven't tried to appeal to the SLC or Ogden crowds by now. The band (seen above) have been hard at work in their spare time cranking out their debut release, Hands In Out Pockets, which they only put out a couple of tracks for people to check out a few weeks ago. If the samples are any indication, this could be a damned fine group on the rise. You can pick up a full copy Saturday night at Muse Music Cafe as the band play their release show with M.A.D., Dr. Drug & The Possible Side Effects and They Shall Be Lions; just $6, starting at 8 p.m.
Head out, love music, buy local!