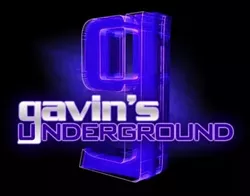 Hello to all you fireworks-lighting, hilltop-blazing, campfire-cooking, forest-smoldering, hotdog-roasting, landscape-blazing, boy-you-just-can't-help-yourselves-with-the-fire enthusiasts! --- So, for years I've tried to put this together -- why we're so gung-ho to play with fireworks even when our lives and health are in danger from wildfires that have pretty much hit every county in the state. It has never made sense, especially when we live next to a desert, but I think I've figured it out. Our state is filled with dumbass pyromaniacs -- people who love to watch things burn, but can't seem to grasp the concept that fire will continue to burn as long as they don't touch it. Unfortunately, we're running out of stuff to burn; that is, unless those idiots wanna go play with some sparklers down in Colorado City. So, before you guys set this city ablaze next week, complete with a pointless parade down 200 East presented by an out-of-touch network, how about bringing some water to whatever you're doing for a change. In lieu of a 337 update, here's a poster to match our cover story this week, as you can't go a single city block without seeing one of these.
Believe it or not, aside from the event posted in the picture above and Gallery Stroll, the next two weeks have very little to offer for oddities and strange events, mainly because the Days Of '47 have bombarded downtown like it were territory to conquer in the game of Risk. We've got a couple things on the calendar worth mentioning, but this is going to be much shorter list than normal until we get to the end of the month. Since most of the events over the next two weeks are concerts, let's talk about the biggest one of the bunch: Doom & Gloom Fest II, five straight days featuring some of Utah's finest heavy rock, metal and punk bands to grace the stage at Burt's Tiki Lounge. Every night will have at least five bands on the bill; check out the listings below, and remember that it will be first come, first serve. You'd do well to check out at least one of these shows.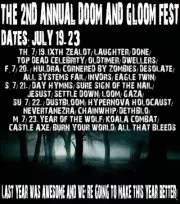 Skipping ahead to July 27, the SLC Photo Collective will celebrate its one-year anniversary with a celebration of another milestone event. The Collective will have on display 25 years worth of photos from the Twilight Concert Series to commemorate its silver anniversary. You're gonna see pics going all the way back to the very first concert and throughout the years, as big names have toured through town for the event, and all the way up to this year and the success the series has already seen. If you're a fan of the series or music, this is a must visit.
As for the blog: Over the next couple of weeks, we'll look at a new diner, explore a new theater in Provo, check out some new music from a show this weekend, visit Gallery Stroll, chat with some new owners of a longtime venue and chat with the newest name over at KRCL. At least that's the plan for now; as always, we'll see what happens!
| | | | |
| --- | --- | --- | --- |
| Follow Gavin's Underground: | | | |