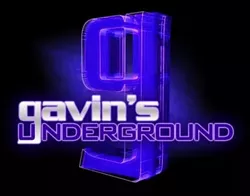 Probably one of the most innovative yet strangest business changeovers in the past couple of years has to be from the owners of the vegan diner Frisch. --- The duo of Rachel Arent Kade and Leigh George Kade created the knitted dolls known as Grimmleighs back in 2009 to much success and love from the craft and arts communities, earning them awards and recognition along the way. But for years, the married couple have had the dream of opening up their own vegan-style eatery, and in late 2011, they began work on their dream.
Seven months of planning, several hours of construction on an old shop and one Kickstarter plan later, and Frisch was open for business. Setting up shop on the corner of 500 East and 800 South, the shop opened to immediate success, all done by word of mouth and much support from the vegan community. Today, we chat with both of the Kade's about switching from one business to the next, getting Frisch ready all the way to opening, thoughts on being an addition to the vegan community and a few other topics.
Rachel Arent Kade & Leigh George Kade
Gavin: Hey, guys. First thing, how have you been since we last chatted?
Rachel: Busy!!!
Gavin: How has business been with Grimmleighs and what are your plans for them coming up?
Leigh: Grimmleighs is kind of on the back burner for now. We reserve the right to take a commission if it's a cool project, but at this point, those of you who have Grimmleighs can pretty much consider them "collector's items" now.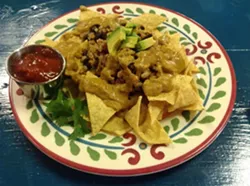 Gavin: How did the idea come about to start up a new business and why venture into food?
Rachel: We like to keep life exciting, and everybody likes to eat, right? Nobody wants to eat a hand-painted crocheted collectible, so ... Actually, we had been dreaming of opening a cafe for years now, and things just really finally came together this spring.
Gavin: What made you decide on vegan food, and how long had you been cooking it?
Leigh: We've been vegetarians for over a decade and vegans for several years now. I think you kind of have to learn how to cook if you have a special diet. So, we've been experimenting with recipes for years, and we love feeding people food that they don't think they'll like because it's "vegan," and then they are so pleasantly surprised when it's tasty, too!
Gavin: Considering Salt Lake City already has mainstay hotspots like Sage's and Vertical Diner, was there any hesitation to starting a vegan diner, or did you feel there was room in the city for more?
Rachel: I think there is always room for another place serving good food. Good food is what it's all about. You don't have to be a vegan, or even a vegetarian, to care about what you put in your body. We eat at and enjoy both of those restaurants, but our menu is different and has our own take on vegan food. We have a lot of fresh salads and sandwiches, and an ever-changing specials menu.
Gavin: How did you come across the location on 500 East and 800 South, and what made you decide to take it?
Leigh: We used to live in the Liberty Park area and have always liked the neighborhood. We were on vacation in New Mexico this spring, and driving home we were brainstorming about opening a vegan food truck. The day we got back into town, we happened to see the for rent sign on the building and called right away. We met Jorge Fierro -- of Rico's fame -- and really hit it off; put money down almost right away and got to work!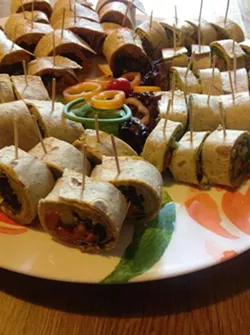 Gavin: Prior to construction, you launched a Kickstarter campaign. What made you decide to go that route for funding, and how successful was the run?
Rachel: Kickstarter was awesome! We came up with about a third of our startup capital through our project there. We opted for crowd-sourcing because, really, who wants to start out a business already in debt? Also, it is a great barometer to see if there is positive buzz and interest in your project from the beginning.
Gavin: By your own description, you called Frisch a "compassionate eatery." Can you explain the meaning behind that description and how you've applied it to the diner?
Leigh: It starts with compassion for animals. Therefore, we don't eat them or anything that comes from them. It extends to compassion for our customers. We make food that tastes good and that makes you feel good, too. There's also compassion for our community. We try to source locally whenever we can and support other local businesses, local growers, etc. Then, of course, compassion for the planet. A plant-based diet is proven to be easier on the environment and we are focusing a lot of energy on composting, recycling, etc. We're not quite zero waste yet, but working towards it.
Gavin: What was it like for you setting up the place and getting it ready for use?
Rachel: It was a ton of work -- about two months of around-the-clock work, as a matter of fact, but we got a ton of help from friends and family, and it's always better to work hard when you are doing it for yourself and your own family.
Gavin: How did you come up with the menu, and how was it trying to come up with items that couldn't be found elsewhere?
Leigh: I think if you are a fan of global cuisine then a varied menu is not hard to come up with. We love to experiment with food and try different ethnic flavors. Also, focusing on what's fresh and in season makes it exciting. We did a lot of recipe testing with friends and, to be honest, the menu is still a changing and growing thing.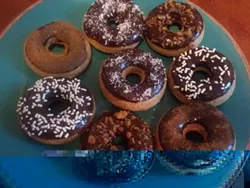 Gavin: How much of the menu is health conscious and how much of it is simply an edible delight? And knowing many of your customers are coming for a healthy alternative, how much work goes into making the food catered to certain diets and choices?
Rachel: I worked as a nutrition technician at a charter school with a whole-food lunch program and one of my specialties was working out options for the gluten free, vegan, allergic kids ... and getting all of the kids to eat their vegetables! I kind of bring that attitude to Frisch, too. I try to make everything as healthy as I can, but still tasty. I don't use any hydrogenated fats and use natural sweeteners. I love using "super foods" and introducing foods like quinoa and kale to folks who may have not had or liked them before. While we don't specialize in gluten-free cuisine, we do have alternatives and substitutions on the menu, and if you let us know about a food allergy, we will do our very best to find something that will work for you.
Gavin: Knowing Salt Lake City has a big vegan population, did you feel it would be a success prior to opening or were you worried about those who would be very picky about the food?
Leigh: Again, our Kickstarter seemed to be a really good gauge of the interest and support in the community. Salt Lake has a growing vegan community and I think a lot of people are becoming more conscious about their diets. Movies like Forks Over Knives and scientific studies like the China Study are really opening people's eyes.
Gavin: What was the grand opening like, and how were the food items received by the community?
Rachel: We've had a great opening month and we are enjoying some wonderful word of mouth! We even have some regulars already!
Gavin: Are there any plans on your part to expand Frisch beyond what you've done so far, or are you happy with where things are at?
Leigh: One step at a time. Right now, we're pretty much a one-family operation, so we're just spreading the word and enjoying how things are going for now.
Gavin: What can we expect from both of you and Frisch over the rest of the year?
Rachel: Like I said, our menu is always changing, and while we are focusing on salads and sandwiches right now, when the weather cools down we will start having soup and some more hot specials. If you like us on Facebook you'll get to see all of our specials and updates.
Gavin: Aside from the obvious, is there anything you'd like to promote or plug?
Leigh: Our whole mission right now is to promote a healthier, cruelty-free diet and lifestyle. So, anything you can do in that direction -- shopping local, meatless Monday, driving less, etc. etc.
| | | | |
| --- | --- | --- | --- |
| Follow Gavin's Underground: | | | |