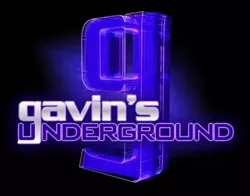 If you're a fan of KRCL, you may have noticed it's been in the news lately for changes to the programming. --- No, this isn't a throwback story to 2008, but on occasion it was hard to tell the difference, with the debates coming out of the community-run station both positive and negative to the changes in programming and station policy toward music -- an argument so heavy it brought discourse between staffers supporting the new changes and others who believe the changes are unnecessary, as well spirited conversation from listeners who seem to be split over everything that's happened and are waiting to see what happens next.
In light of these changes, we chat with the brand-new general manager of KRCL, Vicki Mann, to discuss her career prior to SLC, joining KRCL earlier this year, the changes she's made to the programming block and music library, thoughts on the criticism the station has received and many other topics.
Vicki Mann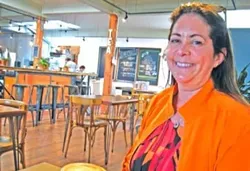 Gavin: Hey, Vicki.Ffirst thing, tell us a little bit about yourself.
Vicki: I'm a music junkie, a radio vagabond and a traveler. A Midwesterner at heart, I grew up with a transistor radio under my pillow listening to Chicago radio -- WLS and WCFL. I spent my high school years in Los Angeles in the early '70s listening to Joni Mitchell and Jackson Browne on a unique station for its time, KNX-FM, a California blend of acoustic rock. These days, my husband and I are rehabbing a 1961 Airstream Globetrotter. I see us loading up the dogs and exploring every small town in the U.S. sometime in the future.
Gavin: When did you first take an interest in broadcasting, and what influenced you to go into radio?
Vicki: I've loved music and radio since I can remember. I got seriously interested in radio in high school. KNX-FM was a gem of a radio station and they aired these 60-second community and arts features called the Odyssey File and 60 Seconds. I wanted to be the person in charge of creating and producing those pieces, and years later, I actually ended up working for KNX-FM's sister station in Chicago, WBBM, doing exactly that.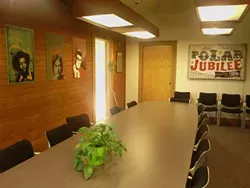 Gavin: How did you formally break into the business, and what was it like for you just starting out?
Vicki: I put myself through college working a commercial station in Columbia, Missouri, doing anything they asked me to do -- sweeping floors, running tapes of public-service shows, etc. I also ran a college station there. After college, I worked for stations in Kansas City and eastern Iowa for a few years doing news and DJ-ing before getting my big break at CBS in Chicago. Getting started in the radio business was tough. There wasn't -- and isn't -- a lot of money for most folks starting out in radio. People get into radio because they love it.
Gavin: From what I've read about your career, you ended up traveling a lot and did extensive stays in San Francisco and Chicago. What was the experience like for you to work in such huge markets and really learn the ropes of the business in those areas?
Vicki: Working in major markets like Chicago and San Francisco in the '80s was a blast -- fast-paced and exciting. Commercial radio was a lot different then and most major-market stations were flush with money. I had the opportunity to work on several great advertising campaigns and hundreds of successful promotions while working in marketing for WBBM, WFYR in Chicago and KFRC in San Francisco.
Gavin: What many people don't know about broadcasting is that it is a rarity to stay in one place for years; it is, in many ways, a traveling business. What was it like for you having a transient career and not having a solid base for more than a few years at a time?
Vicki: When I was younger, moving to new markets, big and small, was always exciting to me. I enjoyed getting to know a new place, meeting new people and trying new things. These days, I like growing roots a bit more, and that's why I spent eight years here, then six in Milwaukee ... and now I'm back. I really love Utah.
Gavin: At one point, you were in Utah working with the 2002 Winter Olympics. What was that experience like for you during such a highly publicized event?
Vicki: I saw Peggy Fleming skate for the Gold in 1968 and from then on I wanted to be part of the Olympics. I was lucky enough to see a lot of the 1984 Summer Games in Los Angeles, as well. Working for the 2002 Winter Games was really a dream come true. My role as ad manager and Olympic Radio manager allowed me to work with some incredible people include Scott Givens and Sayre Wiseman, both visionaries.
Gavin: Prior to coming back to Utah, you were managing 88Nine in Milwaukee. What was your time like there, and how was it for you helping bringing the station's ratings up during that time?
Vicki: I left Salt Lake to be part of a team that created a brand-new public-radio station. Building the station from the ground up was a labor of love for my husband -- a broadcast engineer -- and me. 88Nine RadioMilwaukee is now an integral part of the fabric of Milwaukee. It's a music station with a strong sense of community.
Gavin: How did the opportunity first come about to come take over the GM role at KRCL, and what made you decide to take the job?
Vicki: After six years at RadioMilwaukee, I was looking for an opportunity to move back out west. I was a fan of KRCL when I lived here before, so when I saw the job opening for the GM position I went for it. The interview process was extensive. I got to know the staff and the board and they got to know me before we made the final decision.
Gavin: You started in March of this year, during Radiothon, no less. How was it for you coming in at such a hectic period and seeing KRCL at full force?
Vicki: KRCL has an exceptional staff, so walking in during Spring Radiothon was a great way to start. The team was running on all cylinders and it was exciting to see everyone in action during the very successful Spring Drive.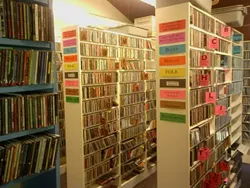 Gavin: Once Radiothon was over and you had a chance to settle in, what were your initial thoughts on the station's ratings, its funding, its presence in the community and the station as a whole?
Vicki: KRCL is poised to build listenership, and we've already seen more than a 10,000-person jump in listeners over the past month or so, to 75,100. It's important that we invite new listeners to KRCL, and we're doing things that encourage sampling and getting listeners to listen for longer stretches of time. KRCL is fiscally healthy. Our presence and involvement in the community is a primary focus for us. This summer, you'll hear on-air features about the community throughout the day, and our plans include becoming much more visible in the community and active in issues that matter to our listeners.
Gavin: One of the biggest changes you made to the station when you joined was purchasing the NPR show World Cafe from Philadelphia. What specifically drew you toward that particular show, and what kind of appeal do you believe it has over other NPR music programs?
Vicki: We're thrilled to have the opportunity to bring World Cafe to the air. David Dye is one of the best interviewers in the business and the folks at World Cafe are able to secure acts and interviews that KRCL listeners want to hear. We've just added a new, live, local show weekdays from 5-6 a.m., Acoustic Sunrise, with John Florence. Many KRCL listeners remember John as a one-time host of Saturday Sage. John will also be live during World Cafe with traffic and weather.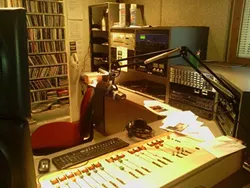 Gavin: What was the initial reaction from the staff when you announced the change, and why did you choose to air it during the morning shift rather than make it a mid-day or afternoon show like many other stations have?
Vicki: The staff has wanted to bring World Cafe to the air for a long time, especially Jamie Gadette, who now hosts 8-11 a.m. She loves live music, and starting her show later in the morning allows her to get out and see lots more shows. We made the decision to air World Cafe weekday mornings from 6-8 to grow new listenership in those hours.
Gavin: Considering that X96 and KSL are the two biggest stations dominating the market with morning news/talk shows, why did you choose a music-centric talk show rather than find a formal talk show or build one from scratch?
Vicki: KRCL is a music-centric radio station. It makes sense for us to focus on music throughout the day.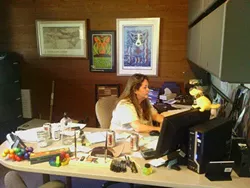 Gavin: The other big change that wasn't officially announced was that on-air talent were being asked to play more commercially friendly music. What made you decide to take that direction with the music, and what kind of music is considered commercially friendly?
Vicki: No one was asked to play "more commercially friendly music." The staff got together and talked about the sound of the station and the quality of music we should be playing. We agreed the overall feel of the station should be consistent throughout the day.
Gavin: For a number of us in media, the word about the changes leaked out from KRCL staff and volunteers, with people having both positive and negative thoughts about it. What kind of a challenge is it for you to run the station when you know there are people working for you who don't agree with your decisions?
Vicki: We have a strong, cohesive staff and everyone recognized the need to build a more consistent sound weekdays. Our 40-plus volunteers who host each evening and throughout the weekend continue to be totally responsible for the music content of their shows.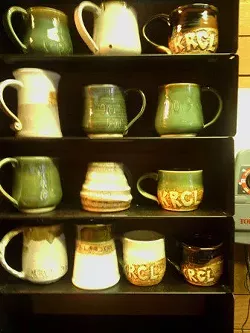 Gavin: There's also been a large amount of positive feedback from people who like the new changes and have switched over to check out what you're doing now. What kind of listeners are you seeing switch over, and where are you seeing the best growth in the ratings compared to back in March?
Vicki: We hope people are finding the station and spending time with us. Our focus is on growing listenership overall, and primarily 25-40 year olds.
Gavin: What's your overall take on the feedback you've received from listeners, including the Change.org petition?
Vicki: There's a lot of misinformation floating out there. One thing is true -- KRCL listeners are passionate about the station they love.
Gavin: A lot of the complaints unfairly focused on you, trying to portray you as a "corporate manager" who doesn't know radio, even though you've had an extensive career. What was your take on being attacked by the listenership in that way, and how do you respond to your harshest critics?
Vicki: I've spent my adult life in radio ... it's MY passion. The staff and volunteers of KRCL strive for excellence every day. I welcome listeners to reach out to me at any time. My direct line is 801-834-6717. My e-mail address is vickim@krcl.org.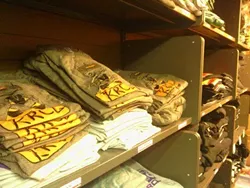 Gavin: Back in 2008, KRCL underwent a different kind of format change, which brought about the program blocks we know today with Jamie Gadette, Ebay Jamil and Bad Brad Wheeler. At first, there was a lot of public outcry, and then, over time, people came to accept it. Had you known about the station's history and backlash from 2008's changes, would you have held back on making changes so soon, or would you have stayed the course or perhaps even done them sooner?
Vicki: I am aware of the changes made in 2008. Building a new library from the ground up was a technical necessity and it takes a lot of time.
Gavin: Looking over the last month's worth of playlists, which you list on your website, beyond select shows in the evenings and overnights, Utah-based music has almost been completely removed from all the daytime shows. Why is a community music station not actively playing music from a community with a vibrant indie scene?
Vicki: We've begun to add local music into the new library. You'll hear more and more local music in the weeks ahead. It was never our intention to drop or reduce the number of local songs we play.
Gavin: With that in mind, why should any local band or musician submit their music to KRCL or support the station when they can see there's little support for the scene coming back?
Vicki: KRCL's music director, Ebay Hamilton, listeners to every local release that comes into the station, and during music meetings with Brad and Jamie, local songs are selected for airplay.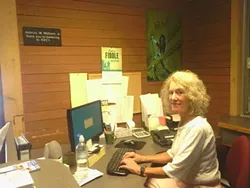 Gavin: More recently, KRCL launched a mobile app, which listeners had been demanding for over two years. Why did it take so long to finally launch the app, and what's the response been like since its release?
Vicki: The response to our new app is overwhelming. Finding an affordable was to create the app was a challenge. Interim GM Amy Dwyer worked tirelessly over the last year to launch the app and we couldn't be more pleased.
Gavin: Considering the fact that KRCL is a public station run off funding and grants with a mostly volunteer staff, how difficult is the challenge for you to be a force in a market where you're almost surrounded by corporate radio?
Vicki: Actually, most of our funding comes from our listeners and we couldn't run the station without our great volunteers. These days, it's a challenge for any radio station to gain traction in a very saturated market.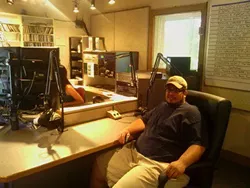 Gavin: What is your overall goal for KRCL as a station, and what do you hope to achieve during the next Radiothon and following into 2013?
Vicki: Our goal is produce a quality product with a community focus while growing audience and membership.
Gavin: What can we expect from both yourself and KRCL over the rest of the year?
Vicki: Community engagement. Product excellence.
Gavin: Aside from the obvious, is there anything you'd like to promote or plug?
Vicki: I'd like to say THANK YOU to the volunteers, staff and board of KRCL for their hard work and focus. And thanks to our great listeners for supporting 90.9 KRCL!
| | | | |
| --- | --- | --- | --- |
| Follow Gavin's Underground: | | | |