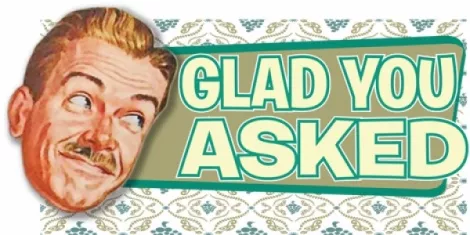 Dear GYA, As I'm writing this, I'm trying my first Mountain Dew Baja Blast. Holy heck, it's amazing! It's like the entire Mormon Tabernacle Choir is singing in my mouth while Mitt Romney backs 'em up on keytar. Wow! Well, now that I've had one sip of soda, I'll probably be up for three days. Anything good happening? - Chris Pinkerlushen, BYU freshman---
Chris, I'm glad you finally get to try soda. Also, give Code Red a whirl -- it'll mess you up. Here's what's going down today:
The nu-metal band Powerman 5000 will be at The Complex this evening. The rap-rock group has often been compared to the music of Rob Zombie, who is the older brother to PM5K front man's Spider One. The Nubskull Trio, Hooga and Orion's Wrath are also on the bill. The show starts at 8 p.m.
TrueTV, City Weekly and Brewvies are teaming up every Tuesday to present a free screening of the critically acclaimed series Sons of Anarchy. It's the perfect cure for your Mad Men/Breaking Bad hangover. The show starts at 8 p.m.
Children's author Mo Willems will be at The King's English Bookshop this evening; known for his classic series involving a pigeon, Don't Let the Pigeon Drive The Bus!, Don't Let The Pigeon Stay Up Late! Join the author as he reads and signs all your favorites. The readin' starts at 7 p.m.
Other worthwhile events:
- The Utah State Fair is still going strong at the Utah State Fairpark.
- The WSU Greek Festival will be going down all day today in Ogden.
- For some stand-up comedy, check out Comedy Roadkill at the Complex, starting at 7:30 p.m.
For today's complete list of things to do, click here.
Twitter:@WolfColin