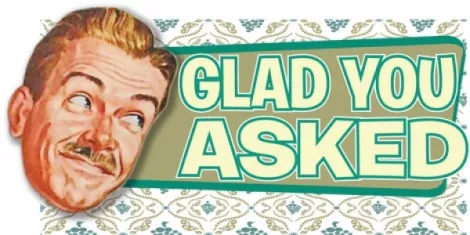 Dear GYA, I had such an awesome time rushing the field at Rice Eccles Stadium last Saturday. In fact, I've been there ever since. I just left a few minutes ago because I realized the game was over and I needed food and water. Now that I'm out, anything good happening?Utes! Utes! Utes! - Steve Balogne, U of U sophomore ---
Steve, the Holy War is a pretty big deal, but the season isn't over. You have to pace yourself. Here's what's good today:
The hard-rock band The Last Vegas will be at Burt's Tiki Lounge tonight. These heavy hitters have been around the metal sphere for quite some time. Their 2000 major label debut Whatever Gets You Off was produced by Motley Crue's Nikki Sixx. Heartbreak Hangover will be starting things up. The doors open at 9 p.m.
The Ogden Nature Center will be hosting a Kundalini Yoga class today. Taught by Bruce Fisk, this style of yoga is great for greenhorn yoga-ites. Be sure to bring your own mat and yoga pants, and never ever eat before a serious stretch sesh. Price for this class is $50 for non-members, $45 for members. The yogafest starts at 6:30 p.m.
Classical pianist Stephen Beus will be performing at Westminster College this evening. Kicking off the Westminster Concert Series, Beus will be covering classic tunes from artists like Muzio Clementi, Frédéric Chopin, Charles Griffes and Samuel Barber. The show starts at 8 p.m.
Other worthwhile events today:
- In Ogden, WSU's Greek Festival is still going strong all day today.
- Geeks Who Drink pub trivia will be going down at Devil's Daughter, starting at 8 p.m.
- The Utah Cultural Celebration Center will be hosting the Intermountain Society of Artists Fall Show, going on all day.
For today's complete list of things to do, click here.
Twitter:@WolfColin