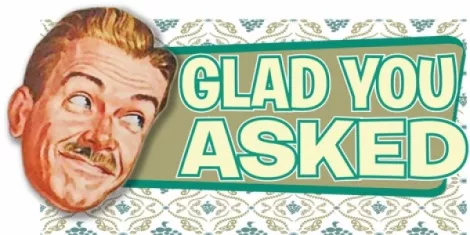 Dear GYA, I wanna say I'm starting to figure out how to ref this thing they call football. At first, I was, like, "What's with all these rules, man?" But now, I think I get it. It's sorta like an organic mix of soccer and hockey, don't you think? Anyways, anything happening tonight that's a little less confusing than football. -Carl Burlington, replacement NFL referee---
Carl, I know, right? How can they expect you to remember all those rules? Well, here are some things happening tonight that are pretty cut and dried:
If you're already considering hitting up the Ariel Pink show at Urban Lounge, then you might want to show up a little early and catch Dam-Funk's set. The Stone Throw producer is a pioneer in the modern-funk genre and has worked with such notable acts as Animal Collective, Mayer Hawthorne, Madlib, Flying Lotus and DJ Quik to name a few. The doors open at 9 p.m.
Every Tuesday night, True TV, City Weekly and Brewvies raise the curtains for a free screening of the latest Sons of Anarchy episode. The show is free, but delicious nachos and beer cost money. The show starts at 8 p.m. (21+).
Local adventure author Greg Witt will be discussing his book, 60 Hikes Within 60 Miles, at REI in Sandy. The book looks at all of the best trails within spitting distance of the Salt Lake Valley. Witt will be answering questions and signing his book at this free event. The signing starts at 7 p.m.
Other worthwhile events:
- The Complex will be hosting Comedy Roadkill at 7:30 p.m.

- For some pub trivia, check out Geeks Who Drink at Maggie McGee's, beginning at 8 p.m.
- Indie band Safetysuit will be at The Complex at 8 p.m.

For today's complete list of things to do, click here.