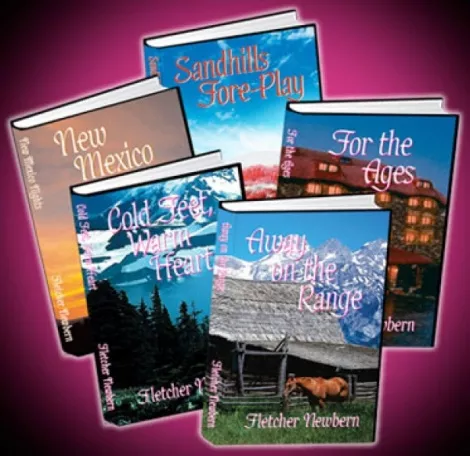 Tired of the grey area between erotic fiction and reality? Meet 50 Shades of You.--- YourNovel.com offers a slew of romance novels starring you and your real (or imaginary) lover.
According to a YourNovel.com press release, each of the 42 titles available (the latest, Piece of Paradise, was released today) can be purchased in either "mild" (huggy-kissy) or "wild" (sexy-seductive) versions.
Your character—complete with your name, eye and hair color, job, friends, favorite perfume, pet name and more—can experience romantic adventure while on an African safari, in a dream, on the beach, in Oregon wine country, on the golf course, in Ireland, on a dude ranch and, of course, among vampires.
While the thought of choose-your-own-erotica might be appealing to those who devoured 50 Shades of Gray and its offshoots, the sex is only slightly steamy, according to some sample scenes on the website. In the "wild" version of Heart of the Keys, "John" feels a "stirring in his loins" upon seeing "Ann" shaving her legs. Despite the implied nudity ("John" and "Ann" end up in the shower together), the scene cuts away from any actual act of sex, though it does say that "their performance was flawless." Good job, guys.
But the power to endow your namesake with such sexual skills doesn't come cheap. E-book "novellas" (about 25 pages) cost around $20. A full-length, hardcover book with your face on the cover runs about $100.
Not yet convinced? Away on the Range gets a bit more descriptive even in the "mild" version, painting a sun-dappled picture of what's happening in the loft of a dude ranch:
The hay was soft, the air was warm, the smells of the stable and the liniment and their own two bodies was intoxicating. The boards of the loft went to creaking. The motion sent dust and bits of straw down between the cracks in the flooring. The particles spun and swirled through beams of light toward the ground.
It could almost be a country song.
Photo from YourNovel.com