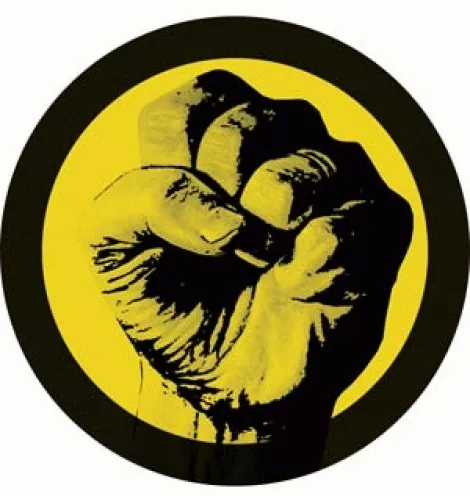 The Off The Chain Fest and Rally is calling out animal advocates for three days of activism, concerts, dancing, DJs, break dancers, slam poetry and other festivities, with proceeds going to benefit the Ching Animal Farm and Sanctuary.---
The fest this weekend is bookended with great partying for a cause at Club Metro and the Woodshed with a very serious animal-lovers rally Saturday that will bring out more than 100 animal lovers along with their faithful dogs for a march from Library Square to Richmond Park in Salt Lake City. The fur-loving festivities are sponsored by Revolution United, SaltyBeast, the Fraternal Order of the Roosters and more.

Chained Activists and Dancing
Club Metro, 540 W. 200 South Thursday, Sept. 27, 9 p.m.
Local animal advocates will be chained to a fence protesting your stinginess until enough donations are made to set them free to join the dance party. Enjoy drink specials, drawings and three DJs to help you kick off the festival's start.
Music, Poetry, Fire and Break Dancing
The Pickle Factory, 741 S. 400 West
Friday, Sept. 28 , 8 p.m.
Indie Underground will host five bands along with break dancers, poetry slammers and fire-flinging performers at the downtown artist's space known as the Pickle Factory.
The Rally!
From Library Square (210 E. 400 South) to Richmond Park (440 E. 600 South)
Saturday, Sept. 29; sign making at 4:30 p.m., march at 5 p.m.
Four-legged ralliers and their bipedal companions will make for a massive dog-and-human march protesting animal cruelty and raising awareness of animal advocates in the state. Rallyers will be escorted by 11 police officers as they rally from Library Square to the dog-friendly Richmond Park. Shuttle will be available to transport participants back to the library, as needed.
Celebration Concert
The Woodshed, 60 E. 800 South
Saturday, Sept. 29, 9 p.m.
Cap off three days of fund and awareness raising at the Woodshed with four bands, along with the big announcement of total donations tallied.
For more festival info, visit the FaceBook page here.