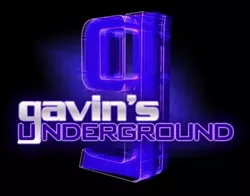 Hello to all you black-hat-wearing, red-scarf-wrapping, tailgating, win/loss-tracking obsessed Utes football enthusiasts! --- Since everyone else is chiming in after Thursday's loss, because that's the trend these days to fill your column up (or write drivel about how drinking soda is the "new smoking"), here's my short-and-to-the-point analysis of the Utes for those of you who give a crap. The Utes aren't going to win big in the Pac 12 anytime soon, they just aren't, and that's a reality both the university and the fans need to face. It's a rarity that any team who joins another conference comes out on top within five years of joining. Hell, we share a conference with Oregon, Arizona State and UCLA; we've got a bit of a hill to climb across the board. The Utes should simply focus on being an upset team the rest of the year and dash everyone else's hopes of making it to the top. If you don't like that analysis, please, feel free to yell at me below! In lieu of a 337 Wall update, here's some random art from around downtown SLC.
Starting with some big music-scene news, Spell Talk have officially called it quits! The band ended their run much the same way they started it in 2007, as a three-piece bluesy-garage-rock group playing shows whenever they felt like it. Originally starting as The Naked Eyes, the band quickly became popular in the private-party scene, as well as a mainstay act at Urban Lounge. The band changed their name, but not before winning the 2010 City Weekly Music Awards, which propelled them into festival stardom as one of the most frequently touring groups in the scene. In 2011, the band released Touch It! Coupled with performances at CMJ and SXSW, it looked like they were well on their way to being one of the biggest indie bands Utah has ever produced. But life outside the band for all three started to take a toll, forcing the group to end in late September after playing the last of its agreed dates. The band's lead guitarist, Andrew Milne, had the quote below to say on the band exclusively for Gavin's Underground. In the meantime, he says he's pressing on with his new project, currently called RULEZ, for which he hopes to have tracks out by November.
Andrew: "Spell Talk original lineup officially call it quits after more than five years of rock and roll, three full length albums [including] Ghost Rider, Electricloud, and September 2011 release Touch It! Also [EPs] "Let's Rock This Joint," "Heat Wave" from July 2012 and the band's latest work "Rough" from September 2012. These releases and the most recent tour to play Echos West music Fest in L.A. in September mark the end of a rock era in Salt Lake and one hell of a ride."
Moving on to events, tomorrow will be the highly anticipated Halloween edition of Craft Sabbath. Next to the Christmas versions, this is where a lot of the artists involved go all-out and bring the spooky and scary material. The event will take over the Main Library in downtown SLC on their promenade. Head on over and check out some of the best crafts around.
Looking at Thursday, we'll see the annual Celebrate The Bounty event from Local First Utah. These are always a blast to attend, an evening of food and drink with dozens of the best places to eat and some mighty-fine beverages from local breweries and distilleries. The event also has a silent auction where you can help give back by bidding on items from several businesses in the area, not to mention a chance to chat and mingle with a lot of SLC's most knowledgeable in the community. Tickets are $50 for those of you just eating, and $55 for those looking to also drink.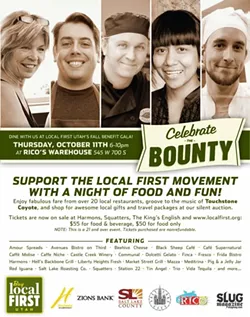 On Friday, The Metro becomes home to the next big event from the newly relocated Hive Gallery  -- now in Layton -- as it presents Bath-Salt Lake: Zombies In Zion. Not a lot to write about this show other than it's a zombie-apocalypse show featuring the photography work of the talented Kate Moir (as seen below) and live music by Zombiance. The event is completely free to attend; I highly suggest checking it out.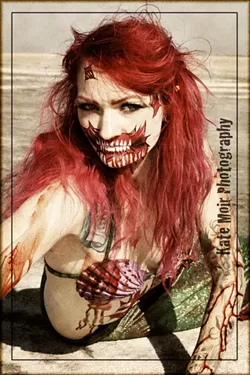 Next Saturday, at Pioneer Park will be the Ride & Shoot Scavenger Hunt. One of the last of the year (put on by Revolution United) before it becomes too damned cold to do anything, you grab your bikes with at least one person carrying a phone with Instagram to track down the answers to the riddles on the paper. Check out their website to register and get more information on the hunt itself.
Moving down the week, aside from concerts, the week is pretty dull until we get to Oct. 19, where Anime Banzai will take place again at the Davis Convention Center in Layton. (Layton? Why Layton?! Please, bring it back down to SLC where it belongs!) Three days of costumes, panels, gaming and so much more than me compacting it into just a paragraph wouldn't do justice. My best suggestion, if you're a geek, is just go for a day. It's the closest thing to having a local Comic Con we'll ever have, until the day comes that Comic Con consumes San Diego and starts breeding with other major cities. Check out their website for more info on the show.
Then in two week,s on Saturday, Oct. 20, the real Halloween festivities start kicking off around the valley, first with the Night Of The Running Dead 5K. Arty award-winners Castle Of Chaos help bring about the third annual run at the Sandy Centennial Parkway, where people will register either as humans or the undead. Humans will be given a two-minute head start before the zombies chase after them, all benefiting the Huntsman Cancer Foundation. You can register on their website to run and help out a good cause.
And finally, later that night, the Masonic Temple plays host to the 2012 version of An October Evening. Every year they bring together members of the arts, fashion, dance and music community to present an evening of haunted performances and displays in one of the most historically strange and beautiful locations in the city. Check out their website for more details on how to get tickets as they slowly release info about who will be taking part int his year's event!
As for the blog:Over the next couple of weeks, I'll look at a local radio show, check out the latest musical to hit SLAC, chat with a local artist, hit up one of the small dance companies in town, look at the latest in local cycling and celebrate a bar's anniversary. At least, that's the plan for now; as always, we'll see what happens.
| | | | |
| --- | --- | --- | --- |
| Follow Gavin's Underground: | | | |