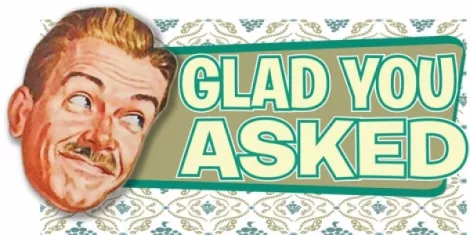 Dear GYA, Unfortunately, I blew my last paycheck on FarmVille upgrades. I know it sounds stupid, but I just couldn't pass up the $4 cows and those $7 limited-edition lawn chairs. With that being said, I'm looking to do something nice and cheap with my girlfriend. But let's be honest, is there anything happening today better than FarmVille? - Will Quaffing, Lehi---
Will, If you want to be the best, you've gotta spend the money; FarmVille is no exception. So, here are a few things going down that won't break the bank:
As part of the Scream Film Fest, the Weber County Pleasant Valley Branch Library will be showing a special screening tonight of the 1973 film The Exorcist. Stick around for a discussion led by Les Deamer leader of the Ogden Zombie Crawl. The show starts at 6:30 p.m.
The alternative-rock band Hoobastank will be at In The Venue/Club Sound tonight. Best known for their 2004 hit "The Reason," Hoobastank has somehow sold over 10 million records worldwide and are currently on tour hawking their new album, Fight or Flight. The show starts at 7 p.m.
The British symphonic-rock crew Wolf Gang will be onstage at Urban Lounge. The band has played with such acts as Miike Snow, Florence and The Machine, Metric and The Naked and Famous. Plus, they've also played such notable festivals as Coachella, Bestival and Lowlands. Doors open at 9 p.m.
A few other worthwhile events:
- The Big Shiny Geek Show Pub Quiz will be happening at Lucky 13 tonight, starting at 8 p.m.
- At the Metro, check out touring band Gold Fields. Doors open at 9 p.m.
- The classical musical Oliver! will be performed at the Hale Centre Theatre Company.
For today's complete list of things to do, click here.